Rise and shine: America's most beautiful cities to wake up in revealed
The Big Apple ranks as America's most beautiful city to watch the sunrise in, followed by Chicago, San Diego, Washington and Seattle
NEW YORK – There's nothing better than a stunning sunrise, and apparently there's no better place than New York City to witness that kind of beauty.
The Big Apple ranks as America's most beautiful city to watch the sunrise in, followed by Chicago, San Diego, Washington and Seattle, according to a new study from Premier Inn.
MORE THAN PRETTY PHOTOS: THE SCIENCE BEHIND COLORFUL SUNRISES, SUNSETS
The hotel chain researched 240 cities across the globe on Instagram to reveal the places where early risers are grabbing their cameras to catch a glimpse of daybreak.
The number of hashtags for #goodmorning(insert city here) were counted and compared for cities in the United States, United Kingdom, Australia, New Zealand, Europe, Africa, South America and Asia.
The U.S. also proved the most popular country for morning exploration, with the five American cities in the top 20, totaling 62,000 hashtags.
New York City ranked the fourth most popular city in the world for early risers, with 18,700 Instagram users having posted their favorite snaps of dawn over the city. The rich architecture of Chicago came in at seventh.
In tenth place globally was San Diego with #goodmorningSanDiego posts highlighting the city's beaches and parks. Washington and Seattle round off the top 20 with 5,900 and 5,100 hashtags respectively.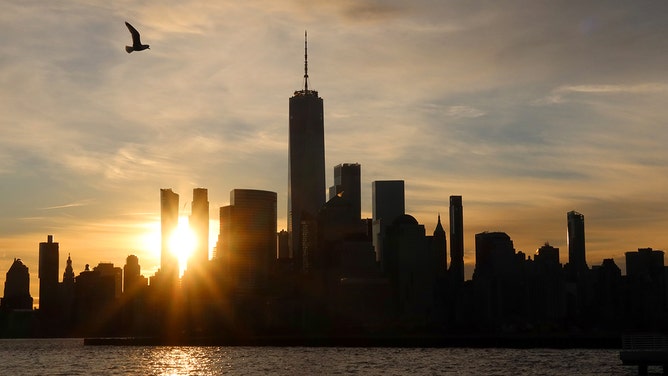 HOW TO WATCH FOX WEATHER ON TV
FOX Weather Sunrise wants to showcase those beautiful sunrise photos from around the country to start your day off right. 
Make sure to follow FOX Weather on social media and don't forget to tag us in your sunrise photos or use #FOXWeather.