'A rarity in this business': How Sue Serio became the face of weather in Philadelphia
The 5-time Emmy nominee and recipient of the Outstanding Individual Achievement Award for weathercaster reflects on her career.
At 4 a.m., most people are sound asleep.
But not Sue Serio, the weather anchor on FOX 29's morning show, Good Day Philadelphia.
With her quick wit and sunny disposition, Serio never lets on to viewers that she has already been awake and preparing for the show for hours by the time they turn on their TVs.
This dedication behind the scenes is a microcosm of Serio's career, in that behind the cheerful face viewers see every morning, is a story about one woman's grit, years of hard work and the challenges she overcame to bring the news to her fellow Philadelphians with a smile.
Makin' TV magic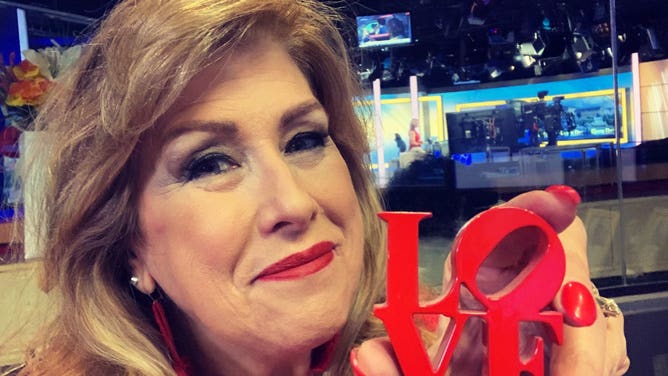 "The best thing about this job is that it's different every day," said Serio.
Serio joined the FOX 29 News team 25 years ago in 1997. During that time, she's presented the weather in a number of environments, from a glitzy television studio to freezing blizzard conditions to major thunderstorms.
"The other thing I love about this job is that I'm afforded the opportunity to do things that are outside of the realm of weather," she said.
When she's not delivering the weather news to Philadelphians, Serio steps into the anchor chair.
"In broadcasting, that's probably not a bad idea to be able to do a lot of different things," she said.
One of Serio's projects that's outside the weather realm is a series called "Whatcha Makin?".

Serio started this series while much of the world was locked down during the pandemic. A creative herself, Serio tapped into Philadelphia's community of creatives through "Whatcha Makin?", giving them a chance to share their crafts, culinary projects and artistic feats.
"It's just something that I love to do," Serio said. "And the fact that my job has afforded me the opportunity to see what other people are doing — it's been a blast."
Because of the genuine connection Serio makes with the community and her co-workers, former colleague George Mallet has described her as "a rarity in this business".
From radio land to television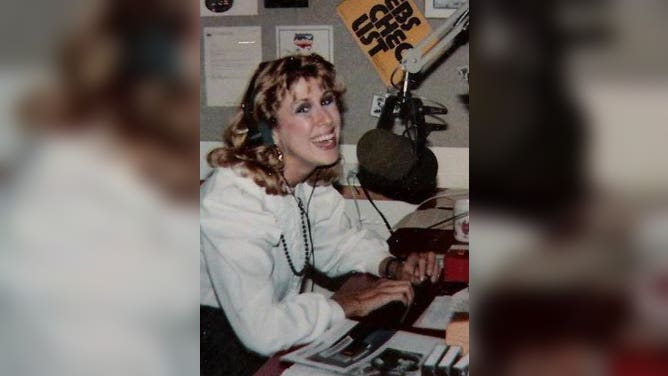 Serio's path to the television industry actually began in a different medium, radio.
"I started in college, and it was kind of freaky how I got my first radio job," Serio said. She was a freshman at Towson University in Maryland, where she decided to volunteer at the school radio station.
"After a few months, they said, 'Well, we're going to let you go on the air. You can play music for half an hour before the lacrosse game.' And I said, 'My gosh!'"
That gig then led to her being discovered by a Towson alum, who caught her radio show. He called the station inquiring about the deejay — Serio — and told her that the Baltimore radio station he worked at had an opening for a weekend deejay.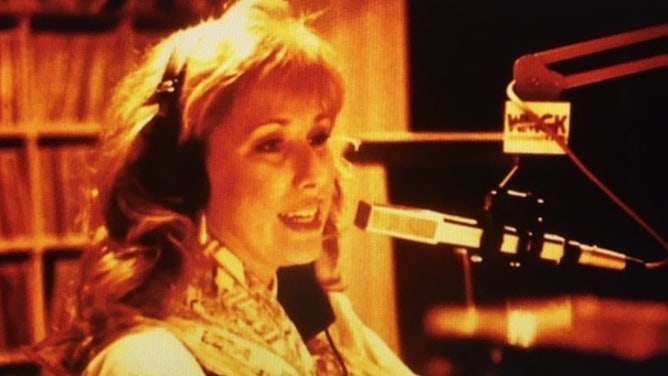 Serio applied for the job and, at the age of only 19, she got it.
"That's how I started in the business. It wasn't like I had a dream, but I sort of fell in and I said, 'Well, I think I'll just keep doing this till I don't like it anymore.'"
Serio was a part of radio land for 10 years, hosting a number of shows for different stations.
Then, she made a jump over to the world of television and weather. Although it was a different world, her unique public speaking experience in radio made her a prime candidate to deliver weather news.
"They gave me the job because I knew how to ad lib, and weather is not reading a teleprompter," Serio said. "So I knew that from radio, and then I learned about weather."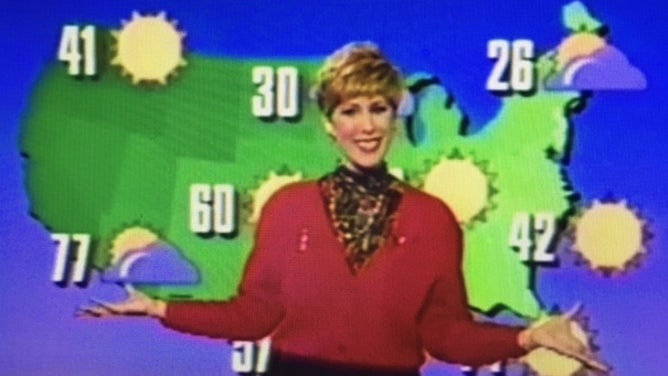 She then joined the broadcast meteorology program at Mississippi State University, where she studied distance learning.
"We didn't even have computer learning then," she laughed. "They would send me the lectures on VHS tape in the mail, and that's how I went to my lectures for meteorology school."
In June 1995, Serio earned her certificate in broadcast meteorology, and then a couple years later, she joined the FOX 29 News team as their weather anchor.
"Once I got to this job here at FOX, it really was a case of everything I had learned along the way kind of led up to this, and I was able to use all the different jobs I had had," she said.
"When I got here, I thought, 'You know what, I think this is where I belong.'"
The moments that build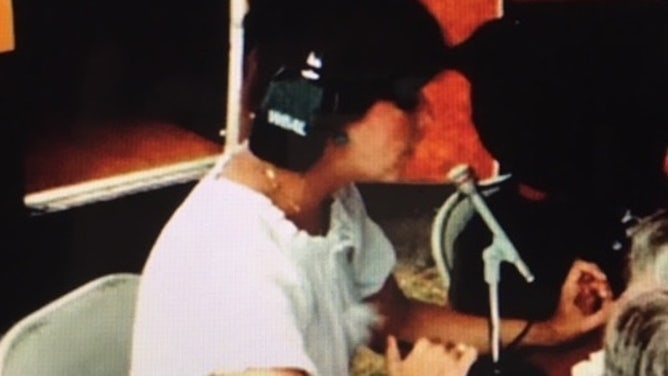 As Serio has made a name for herself in the broadcast world, she remembers the moments that helped bring her where she is today, even the challenging moments.
One example happened during her second radio job in Baltimore, when she was laid off for the first time.
"I thought I was going to die," Serio said. "I was so excited to have this job, and it was so great and I had friends — it was devastating to me."
"But what I learned was, you don't die, and you have to pick yourself up and say, 'All right, what am I going to do now?'"
She used her "pick yourself up" attitude to carry on and make a successful career in broadcast.
In addition to challenging moments she overcame, Serio has also had sweet moments that she was able to soak in — particularly, when they involved her daughter.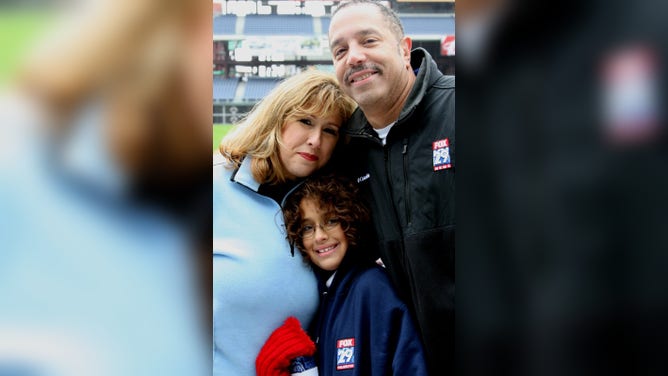 "I used to be able to go out on location and report the weather from a lot of different locations," Serio said. 
"When I started this job, my daughter was a baby, and then as she grew, I was able to bring her with me on different locations as she was growing up, and that was really special to be able to share with her where I was going."
"Let's just say, I did a morning at the beach and then we would stay at the beach afterwards," she said. "Some of our happiest memories were there."
Advice for early career professionals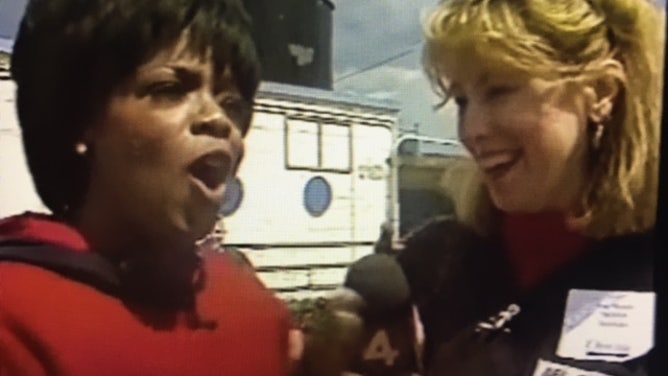 Given Serio's experience and success, she was asked what advice she'd give to aspiring broadcasters who see her as a role model.
"First, I would say, 'Pick another role model',"she laughed.
She noted how much she's seen the industry change. But to succeed in it, young professionals just need to do what their predecessors have done.
"For someone who wants to go into this business, I would say that it's still true what has been true for as long as I've been around, which is learn how to do as many things as possible, be as versatile as possible," she said.
She also stressed the importance of being able to tell a good story.
"Because when you're presenting the weather on TV, basically you're telling them a story," she said.
"If you learn how to do that, if it's with weather or whatever else you're doing, I think you'll go far — if you learn how to tell a good story and that you're adaptable to a lot of changes — because the business changes all the time."
Women in broadcast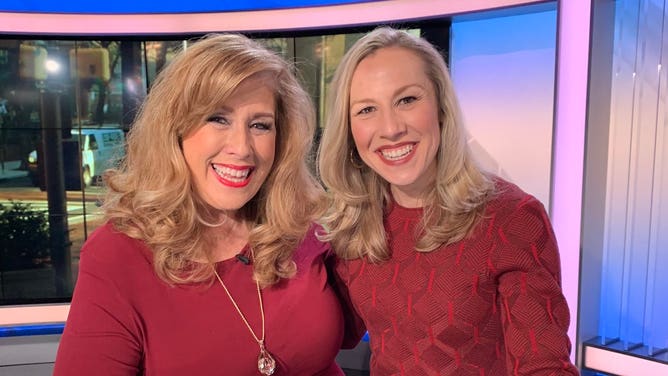 Throughout her career, one of the changes Serio has seen is the number of women working in radio and television.
"It's been so interesting for me to look back and see how things have changed when I started my first radio job in Baltimore," Serio said.
She noted how there were only two women deejays on the air at that station -- and she was one of them. There were a few women who covered news, but no women in management.
"Now we have a lot of women in management and a lot of women on the air, and it's just more equal now than it used to be," she said.
"I spent a lot of years where I was the only girl amid a bunch of other men, and that was fine. I learned a lot, but I didn't have any role models. Now, there are plenty of them out there."
Here to stay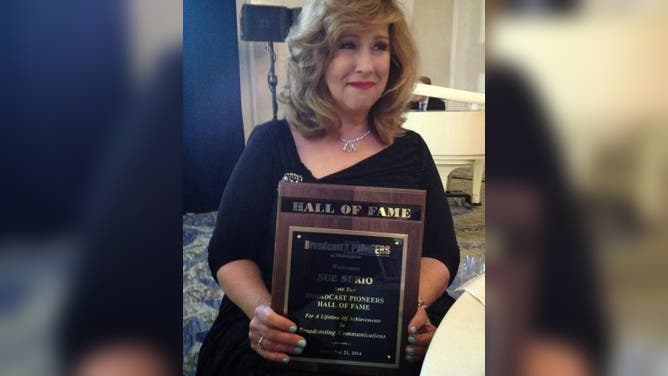 As Serio looks back at her career, she also looks forward.
"I'm still enjoying myself, and I think the day that that stops, that's the day to step away — but I don't see that happening yet, not for a long time."