7 Thanksgiving Day table conversation starters from FOX Weather
From the weird to the ugly, FOX Weather has you covered with stories that are guaranteed to light up any holiday table.

Looking for something to talk about around the Thanksgiving Day table to keep Uncle Eddie's stories from becoming a pre-tryptophan snoozer? FOX Weather has you covered! Every day, we go beyond the headlines to find the weird, the ugly and what everyone will be talking about in the weather world.
So, before your grab your first plate of stuffing or that slice of pumpkin pie, make sure you have the FOX Weather app open and ready to make small talk with the stories that could keep your relatives blabbering well beyond dinner's first helping.
1. The first story to read about comes from the State of Washington, where a photographer encountered something that looked like it came out of a Ghostbusters movie. Why a lunar eclipse excursion turned into something more: CLICK HERE.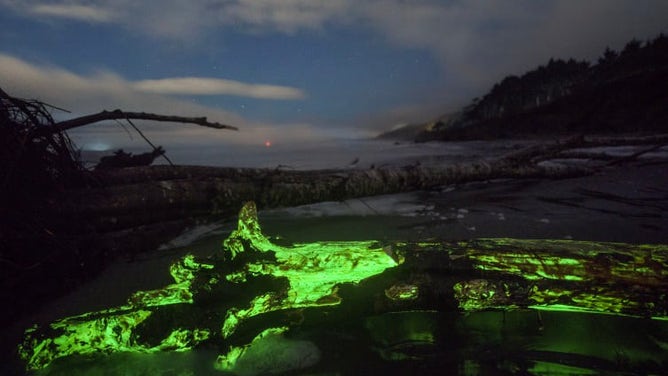 2. You can always count on a good Florida story to keep the dinner conversation alive. And while we don't have any galleries of mug shots to scroll through, what a child found in a drain could be just as surprising: CLICK HERE.
3. Keeping on the living theme, biologists put out their annual warning regarding fuzzy caterpillars. Why you have a reason to run away from not only your Aunt Mary, but these creatures too: from the creatures: CLICK HERE.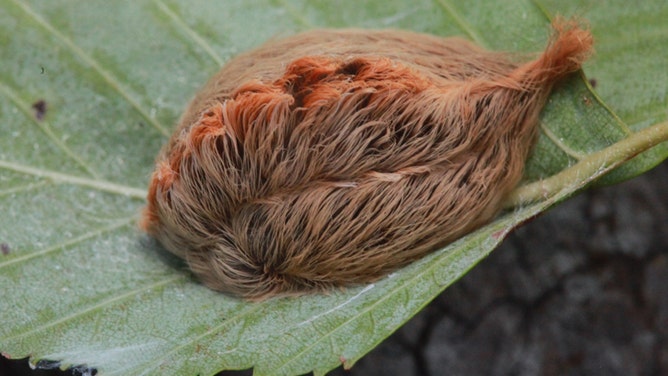 4. If the caterpillar warning wasn't alarming enough, did you know NASA is working on a plan to protect Earth from a giant asteroid? But if you're thinking we can just send Bruce Willis up there and blow it up like in the movie "Armageddon," here's why that idea won't work: CLICK HERE.
5. If sports are more your theme, you can't go wrong with a good football story. Do you know why NFL games are largely played on Sundays? If not, then check out why money, television and a Congressional act helped cue the rise of football weekends as we know them: CLICK HERE.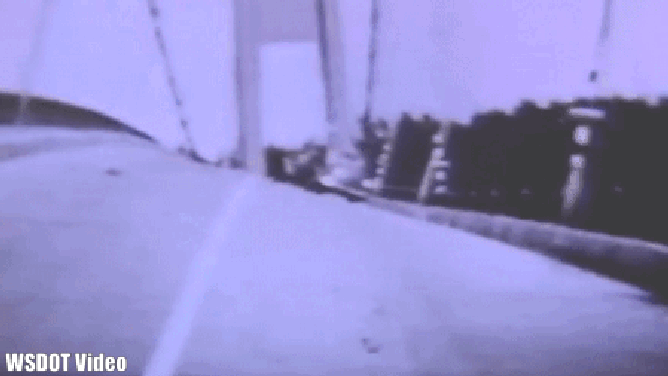 6. It was 81 years ago this month that a windstorm led to the demise of the Tacoma Narrows Bridge – also known as "Galloping Gertie". No humans were killed during the collapse, but the event did claim a life: Tubby, a three-legged black Cocker Spaniel that remained trapped in his car as the bridge wobbled, then fell. But not despite three heroic attempts to save him first: CLICK HERE.
7. Keeping on the history theme, this story will have any political novice talking. During the energy crisis of the 1970s, President Richard Nixon asked Americans to keep their cool- literally. What was unique about the thermostat back then: CLICK HERE.
If the seven previous stories haven't gotten you through the entire meal, FOX Weather has even more stories that we suggest you keep handy in case of a conversation emergency.
Here are seven more FOX Weather stories that'll keep the dinner table talking:
If you are still looking for stories to avoid the gravy boat being thrown across the table, FOX Weather has entire sections devoted to keeping you the most informed person on Earth. Check out our Learn, Earth & Space and Lifestyle sections for more!