Warning: these fuzzy caterpillars can be venomous
The asp caterpillar are most commonly found in the South.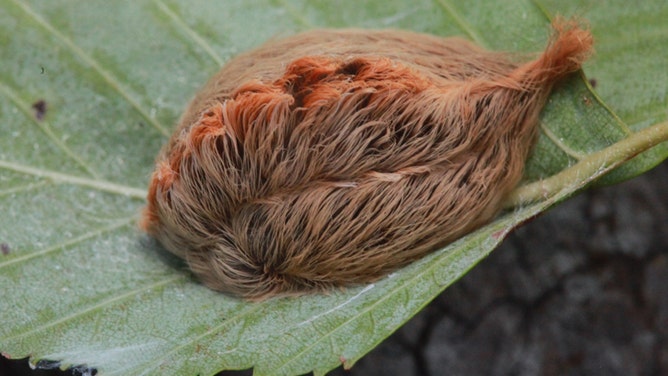 Experts warn some of the cute, fuzzy caterpillars that are visible during late fall months can be harmful if you venture too close to the insect.
The asp caterpillar, otherwise known as the southern flannel moth, has venomous spines that can cause everything from a rash to anaphylactic shock.
Experts say the insects are primarily found in the Deep South but have been reported as far north as New Jersey.
Molly Keck, a AgriLife Extension Program Specialist with the Texas A&M AgriLife Extension Service, said it doesn't matter if you are in an urban or rural area, as long as there is greenery nearby, you can potentially find a group of the caterpillars.
"It's all kind of weather dependent," Keck said.
If weather conditions are conducive, adult moths can lay hundreds of eggs, which spawn into caterpillars during the fall months.
Experts say when weather temperatures start to decline, the fuzzy creatures will venture into cocoons before starting the process over again.
Keck said pesticides can be used to control the population, but simple avoidance can do the trick.
"It's all situational. If they are on a school ground, I would say you want to do something about them because the likelihood of a child encountering it is pretty high," Keck said.
If you happen to be stung, the National Poison Control Center has several health tips to help reduce the potential side effects.
Remove spines
Treat skin with hydrocortisone cream
Contact your health provider