2 presumed dead in plane crash in Alaska's Denali National Park
The wreckage and the bodies of two men presumed dead lie at the bottom of a steep ravine next to a fast-flowing river in the Denali National Park.
DENALI NATIONAL PARK, Alaska – The remains of two men, presumed dead, and their two-seater plane lie at the base of a steep ravine after the plane crashed on Wednesday. After several reconnaissance flights, officials agreed that a retrieval mission would be too dangerous.
"After an inter-agency review of the findings by officials from the NPS (National Park Service), the NTSB (National Transportation Safety Board), the Alaska State Troopers, and the AKRCC (Alaska Air National Guard Rescue Coordination Center), a recovery of the bodies and aircraft, if determined possible, will involve a complex and potentially high-risk ground operation," wrote a spokesperson for the National Park Service. "Further investigation of the site by Denali mountaineering rangers is required and will be conducted in the upcoming days as weather allows." 
DENALI NATIONAL PARK CLIMBER RECOVERING AFTER FALLING OVER 1,000 FEET ON ALASKA GLACIER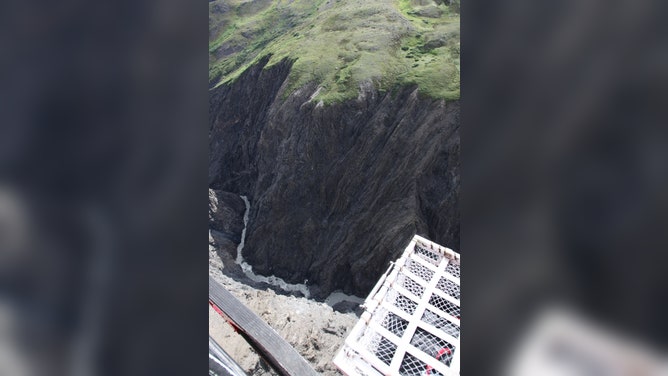 On Wednesday, the AKRCC got word of a missing plane. Weather cut the search and rescue mission short. Finally, Thursday morning, a crew found the wreckage at the bottom of a narrow ravine.
"The search crew was unable to land at the accident site due to the steep terrain, but they observed that survivability of the crash was unlikely," said the NPS in a statement.
That afternoon, two Denali National Park mountaineering rangers flew back to the site, hoping to be able to use a helicopter with a short-haul line. They found that the ravine was too narrow for the helicopter's rotor. The line, only 460 feet long, would have required the chopper to drop too low.
The sides of the ravine were also covered in loose rock, and the aircraft would have had to tow the wreckage for miles to find an accessible shoreline along the fast-flowing Yentna River to set it down.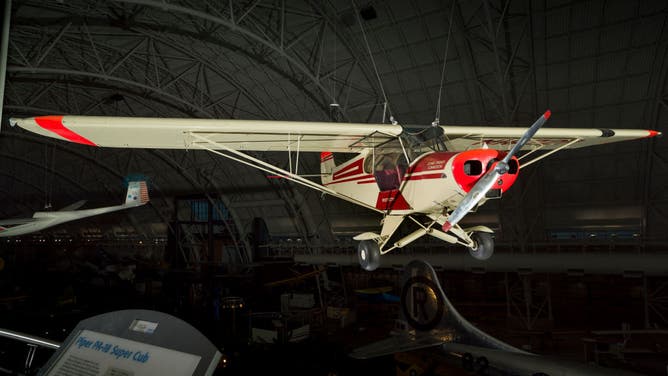 The NTSB sent a drone in to further search for a safe collection method but did not identify one yet. 
A hunter waiting for the plane to pick him up used an emergency satellite communicator to call Alaska State Troopers for rescue. The man told troopers that the 45-year-old pilot, Jason Tucker, was supposed to drop his hunting partner, 44-year-old Nicolas Blace, near the border of the preserve and then fly back to pick him up, which never happened.
Officials have not yet determined the cause of the crash.