This is what I learned in a storm spotter class
The free National Weather Service class equips members of the general public with info on how to help protect their community.
I am not a meteorologist. I'm more of a check-my-FOX-Weather-app-to-see-what-outift-I-should-wear-today-ist.
So when I was assigned to take and write about a SKYWARN Storm Spotter class, a National Weather Service (NWS) program that trains volunteers on how to provide severe weather reports, I felt like I was going to be a little out of place. I imagined fellow classmates being survivalists, guardians of the land, concerned citizens — you know, responsible people.
While the class organically attracts the responsible type, it was still welcoming and accessible for people like myself who didn't have outdoorsy inclinations or much of a weather background.
The class, which is free and available to anyone 13 years old or older, rode a fine line between teaching volunteers about the science behind weather events and how to use at-home methods to safely interpret and report those events — basically, equipping us with the knowledge base that can help the NWS save lives.
To protect life and property
"National Weather Service just really treasures our partnership with the SKYWARN Spotters and the role that they play in helping us out," said Andrew Snyder, lead meteorologist at the NWS forecast office for the Baltimore/Washington region.
Snyder also teaches classes in the SKYWARN Storm Spotter program.
"The SKYWARN Storm Spotter program is a group of volunteers, they're trained by the National Weather Service and they help us out immensely by giving us reports from the field of various severe weather, like damaging winds, large hail, or even how much snow fell on their house," Snyder said.
The classes started in the 1970s, before the time of internet and cellphones. The primary means of communication was by amateur radio, which weather spotters used to provide quick reports about storm conditions.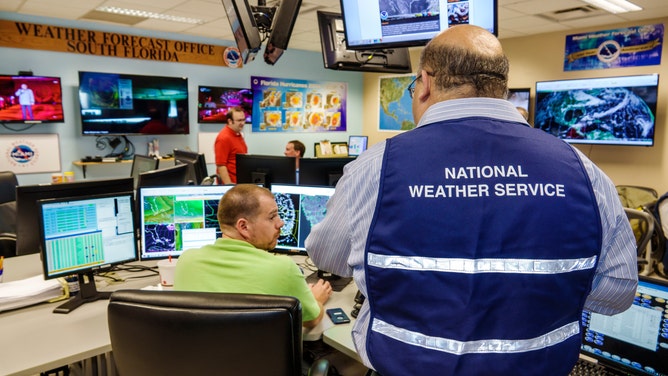 "What was discovered was that by having these trained weather spotters out in the field and reporting what was going on in real-time, it helped warning operations a whole lot and helped the meteorologist issue storm warnings with more lead time and with greater detail, thus helping the National Weather Service in its mission to protect life and property," Snyder said.
"Their reports really do help us in issuing more accurate warnings, more timely warnings and providing more detail about what's going on."
This level of detail is important for meteorologists.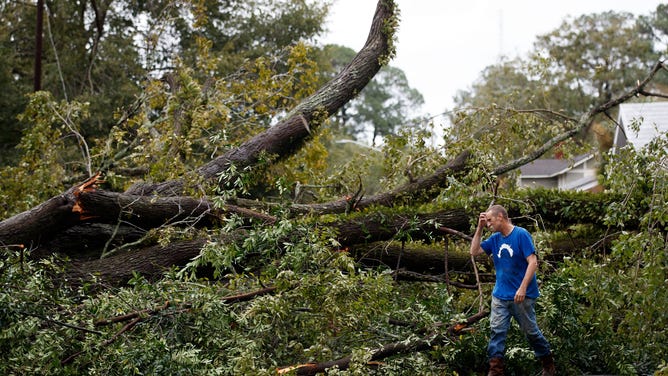 "While Doppler radar technology provides us with an incredible wealth of data regarding storm intensity and movement, storm spotters provide 'ground truth,' confirming what the radar may not be able to see," said Mike Rawlins, FOX Weather meteorologist and executive producer.
"Depending on the area, the radar beam may overshoot a developing tornado and that ground truth is crucial for providing life-saving information to people in the storm's path."
Background on the program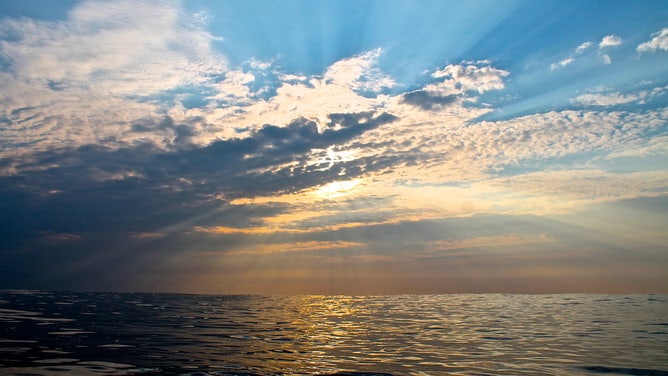 The SKYWARN Storm Spotter program includes a number of classes: Basics, Winter, Tropical, and Convection. The one I took was the Basics class, which serves as a prerequisite for the Winter, Tropical and Convection classes.
Spotter classes run about two hours long, and the one I attended was hosted in the evening, which was convenient for my work schedule.
The class was also hosted in a relatively new format.
"Historically, the SKYWARN classes have been in-person classes, and that does allow for a lot of better participant interaction," Snyder said. "But due to the pandemic, we did shift to an online format."
According to Snyder, the NWS produced in-person classes by working closely with the county emergency management offices. Working with local emergency responders allowed the NWS to tap into, not just their local knowledge base, but also their connections in the community, allowing the NWS to reach more people in that area.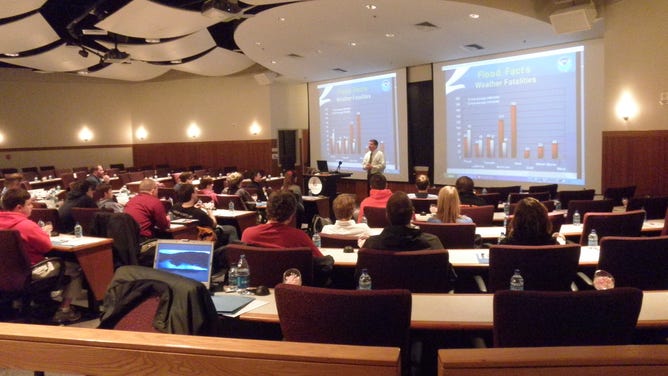 While in-person classes will one day resume, the NWS hopes to continue hosting online classes, as well. According to Snyder, hosting the classes online on a regular basis makes them accessible for people who might not be able to travel to an in-person class.
"By hosting the online classes, then hopefully that allows even more people to be able to take the class," he said.
The topics covered
SKYWARN Storm Spotter classes are hosted across the country by local NWS offices.
The local aspect of the classes is critical because each one is tailored for the specific weather events that a particular locality is most likely to experience. For example, according to Snyder, the class hosted by the NWS Baltimore/Washington office is very different from one hosted in Oklahoma, California or Florida.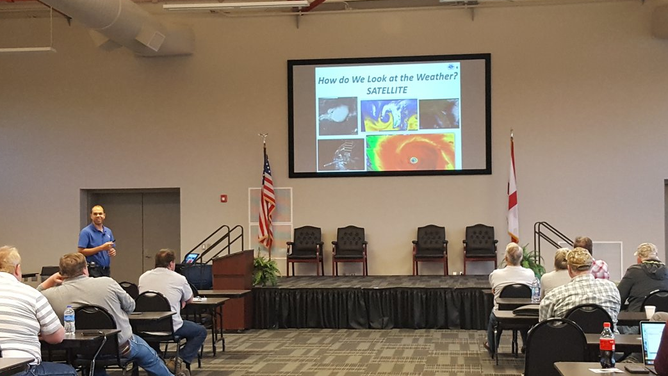 "Storm spotters cannot only verify what's happening in their areas, they can also provide valuable information about the local communities and neighborhoods where the weather is happening! Sometimes right down to the block and cross streets where the severe weather occurred," said FOX Weather meteorologist Amy Freeze.
The class I took was hosted by the NWS Baltimore/Washington office and taught by Snyder. We covered a number of topics that were both specific to our area and provided a general overview about storm spotting.
Some of the topics we covered included:
* An overview of the NWS
* Operations & Services
* Why Do We Need Storm Spotters?
* Weather Hazards in the Mid-Atlantic
* Thunderstorm Development
* How to Report Hazardous Weather
* National Capital Area SKYWARN Support Group — Amateur Radio Users
My review of the SKYWARN class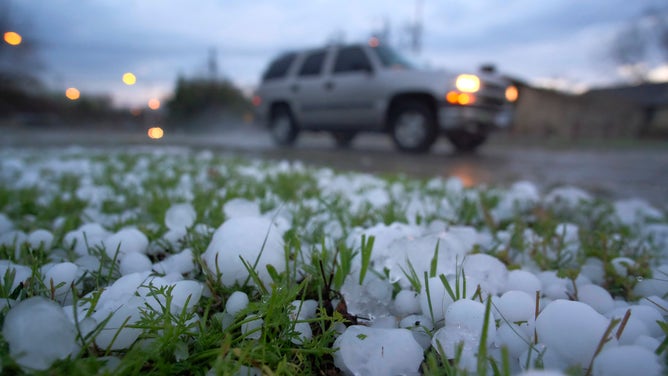 I thought the class was informative without being overwhelming, paced just right with language that effectively distilled the complexities of weather science and left me equipped with steps I could take to assess the weather and provide a thoughtful report to the NWS.
Throughout the class, photos and infographics were used to illustrate certain points. This visual breakdown of phenomena such as thunderstorm formation helped me understand the meteorological mechanics behind the storms.
The language Snyder used was casual and to-the-point, helping me learn without feeling like I was in a lecture hall back in college. This approach also allowed the class to make the most of the time we had, condensing a lot of valuable information in a relatively short amount of time.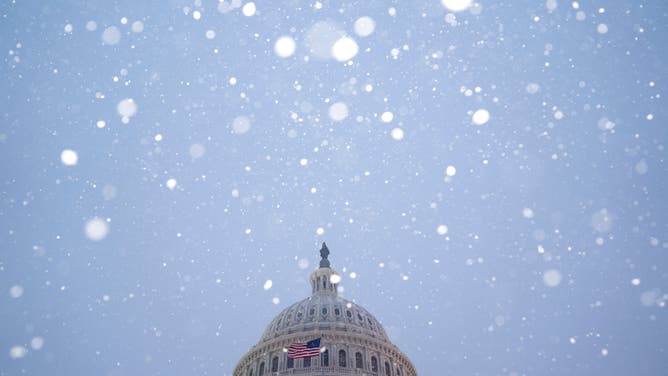 The class also made me feel equipped to observe and report on the weather. For example, Snyder went through slides that showed step-by-step instructions on how to measure snow (fun fact: there's more involved than sticking a ruler anywhere in the yard).  
I also appreciated how localized the information was. Although our specific locality in the mid-Atlantic made it necessary for us to learn about most weather events apart from dust storms and avalanches, the fact that the information presented was relevant to our region made it relevant for me.
While learning about all types of weather phenomena could be fun, I appreciated that the weather information I was learning were those that were most useful and helpful for my community.
A fulfilling role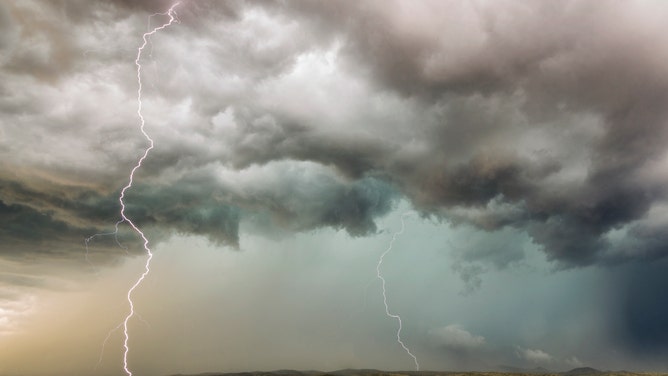 "One thing that we notice a lot or just talking to people in general is that a lot of people have very vague constructs of how thunderstorms work or what certain cloud features or what constitutes a severe thunderstorm or not," Snyder said.
"So, just being able to teach those things and help people gain a greater understanding of the weather that's going on around them. It's really fulfilling a role."
To learn more about taking a SKYWARN Storm Spotter class, visit their website here.