Police release video in hopes that drivers slow down on slick roads
Parts of South Dakota could see snow and ice over the next day, making roadways slick.
MURDO, S.D. -- The Murdo Police Department is warning drivers to slow down during the winter weather, and they are showing results when drivers don't.
Police recently released video of a driver of an SUV who lost control on a slick roadway and nearly crashed into an officer who was working a previous crash.
Luckily, the officer saw the inbound vehicle and was able to jump out of the way before it crashed into a cruiser.
The agency posted on Facebook: "Slow down during slick, snow-covered roads and in inclement weather conditions. We would like to go home to our families."
7 THINGS YOU NEED TO KNOW ABOUT WINTER DRIVING
The reminder couldn't come at a better time, ice and snow with the latest winter storm started impacting South Dakota on Thursday.
Nearly 20 million Americans from the Dakotas to the Carolinas are under winter weather alerts, ahead of the arrival of the frozen precipitation.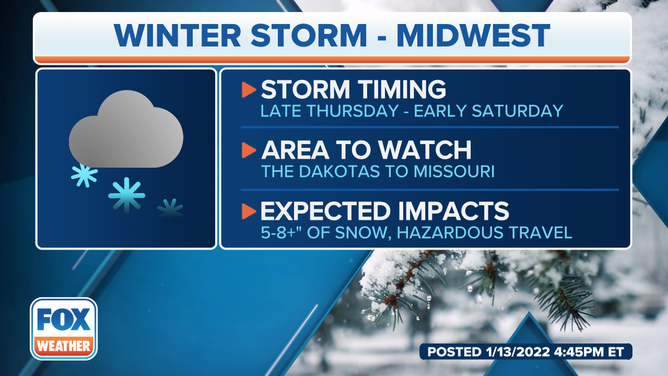 Travel experts with the AAA say if you must drive in hazardous weather, there are several tips to follow to reduce the chance of causing a crash:
Stay alert
Avoid changing lanes
If you lose control, don't use the brakes and try to control the skid
Give yourself at least three times more space between vehicles