ORD, MSY, IAD? 22 mysterious airport luggage tag codes explained
Many of the mysterious codes typically trace back to original names in the airport's history, though some cities just happened to start with the wrong letter.
Whether you're hopping a flight or checking the weather, you'll find the city's airport in question has been given a 3-letter abbreviation code that by now most know by heart, such as JFK for New York City's John F. Kennedy Airport, BOS for Boston, ATL for Atlanta, SEA for Seattle…
But then again, some city codes might have you wonder: How did they come up with that one? 
For example, Chicago O'Hare is one of America's busiest airports, but its code of ORD doesn't seem to have any connection to the word "Chicago"?
Many of the mysterious codes typically trace back to original names in the airport's history, though some cities just happened to start with the wrong letter.
Here are some of the codes we've found that may not be apparent choices until you know "the rest of the story"…
ORD - Chicago / O'Hare Airport
As the city grew in the 1940s and the aviation industry expanded, the city decided in 1949 to expand the old airfield "Orchard Field" - where ORD came from -- and turn it into what eventually became one of the largest airport hubs in America.  
The O'Hare name is in honor of Lieutenant Commander Edward ("Butch") O'Hare.
MCI - Kansas City International Airport, Missouri
Logic might dictate KCI, KCM, or even KCX was a better choice, but there were a few reasons MCI stuck. First, the airport's original name was Mid-Continent International Airport and was then given the MCI title. Later, when it became the main airport in Kansas City in 1972, it was renamed Kansas City International Airport. Still, by then, MCI had been around for a few dozen years and was printed on all the navigation charts, according to the airport.
What's more, the FCC was restricting the use of all 'K' and 'W' as the first letter for airport identifiers, reserving those codes for TV and radio stations.  That left KCI out. It also explains why Kansas City's other, smaller airport in Downtown (Charles B. Wheeler Airport) has an identifier of MKC instead of maybe KCM for Kansas City, Missouri. 
Other airport codes that don't start with 'K' or 'W'
Those FCC rules are responsible for a lot of unusual-sounding codes for towns that begin with K or W, such as:
Wichita, Kansas: ICT
Waco, Texas: ACT
Key West, Florida - EYW
Knoxville, Tennessee: TYS… wait, TYS? Yes: The airport's official name is McGhee-Tyson Airport. 
EWR - Newark, New Jersey
ORF - Norfolk, Virginia
It's not just K's and W's that were restricted, but the letter "N" was reserved for Navy bases at their request. So away went logical choice NEW or NWK for Newark and NOR for Norfolk, and most cities then used the second letter to start their code. Thus, EWR was given for Newark and ORF for Norfolk.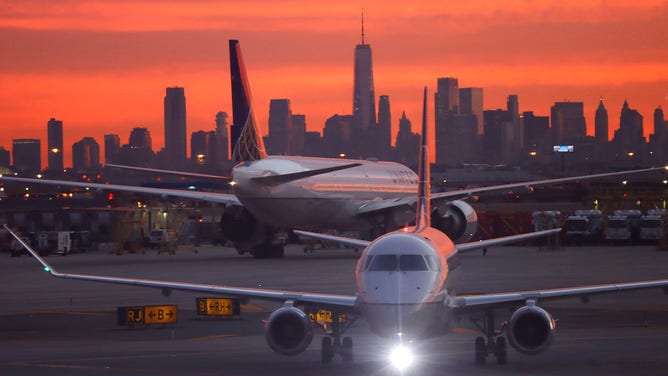 IAD - Washington, Dulles Airport
Given the code DIA initially, for Dulles International Airport, the other big airport in town was the aptly named DCA for Washington DC Airport (then Washington National, now Reagan National). Apparently, in the airport's early days, too many hastily-written handwritten baggage tags for DIA looked too much like DCA, and you don't want your luggage ending up on the other side of town. So the DIA was flipped around to become IAD.
IAH - Houston Intercontinental Airport
It was initially named Intercontinental Airport of Houston, which became IAH. It's now George Bush Intercontinental Airport. Houston's other airport in town, Hobby, has the more traditional HOU identifier.
DTW - Detroit, Michigan
There isn't any "W" in Detroit or Michigan, but instead, it comes from the county where the airport lives: Wayne County.  The airport's original name was Detroit Wayne County Major Airport, but it is now Detroit Metropolitan Wayne County Airport.
The DTW also gives rise to what I think is the most creative use of an airport code in a Twitter handle for official airport news: @DTWeetin
MSY - New Orleans, Louisiana
Another head-scratcher at first for what is today Louis Armstrong New Orleans International Airport.  But the airport was initially located in what was known as the Moisant Stock Yards - MSY.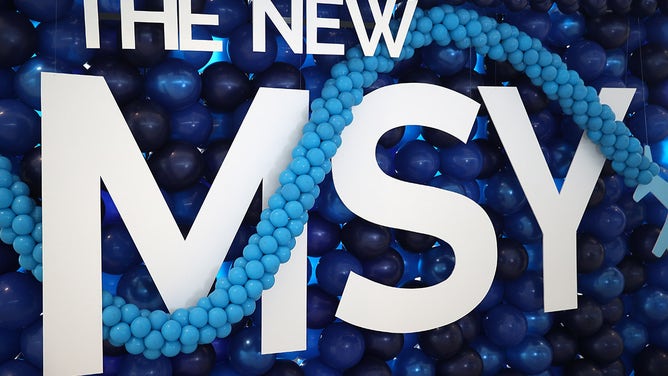 New Orleans' other airport, Lakefront Airport, does have a more traditional sounding identifier of NEW and is an exception to the restriction of "N" codes for the Navy.
BNA - Nashville, Tennessee
NSH would make sense, but that runs into that whole "starting with the N" issue. However, the airport is officially named Berry Field Nashville Airport, so you can see where BNA makes sense. 
MCO - Orlando, Florida
If you've ever headed to Disney World, you've likely had this code on your luggage. It's not ORL, but MCO as the field was originally McCoy Air Force Base before transitioning to a public airport.
CVG - Cincinnati, Ohio
The metro area is in Ohio, but its airport is across the Ohio River near Covington, Kentucky.
BDL - Hartford, Connecticut
BDL comes from the airport's official name as Bradley International Airport.
SNA - Orange County/Anaheim, California
The airport on the southeast side of Los Angeles officially goes by John Wayne International Airport. It is informally known as Orange County on most airline schedules, but the airport itself resides in the town of Santa Ana, the source of the identifier SNA.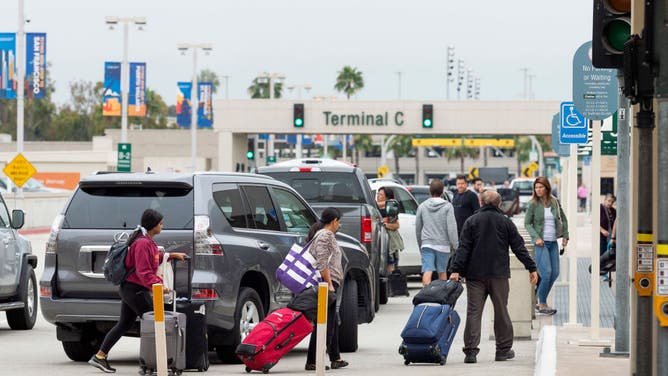 SDF - Louisville, Kentucky
It's not LOU, which was already taken by another nearby airport, so instead given SDF for Standiford Field - named for Dr. Elisha David Standiford. The airport itself is currently named Louisville Muhammed Ali International Airport.
PWM - Portland, Maine
The airport says its name comes from its early days when pilots would follow beacon lights to find their way between airports. "The last light before Portland was at Westbrook, 10 miles to the west," airport officials said on their webpage. "So the facility became known as Portland-Westbrook-Municipal" – or PWM. 
AVP - Scranton, Pennsylvania
The Airport is known as Wilkes-Barre/Scranton International Airport, but it's actually located in the town of Avoca, Pennsylvania – AVP.
SMF - Sacramento, California
Sacramento's original airport was given the more traditional SAC code. Still, the city eventually switched to what used to be named Sacramento Metropolitan Field as their main airport. It renamed it Sacramento International Airport, with the original airport now known as Sacramento Executive Airport. Executive still carries the SAC code while the newer commercial passenger hub is SMF for the airport's original name.
GEG - Spokane, Washington
Like MCO in Orlando, Spokane's main airport was originally a military base. In this case, it used to Geiger Field, named for Maj. Harold Geiger, an Army aviation pioneer who died in a 1927 plane crash. Thus, its identifier code of GEG.