March on Ukraine's coast is generally cold, cloudy and damp
Ukraine borders both the Black Sea and the Sea of Azov
While meteorological spring begins on March 1, weather along the Ukrainian coast is anything but springlike.
Ukraine shares a border with seven countries, but it also has a 1,700-mile-long coastline that boarders both the Black Sea and the Sea of Azov. Water temperatures in the Black Sea on Thursday were in the 40s, while temperatures in the Sea of Azov were in the 30s.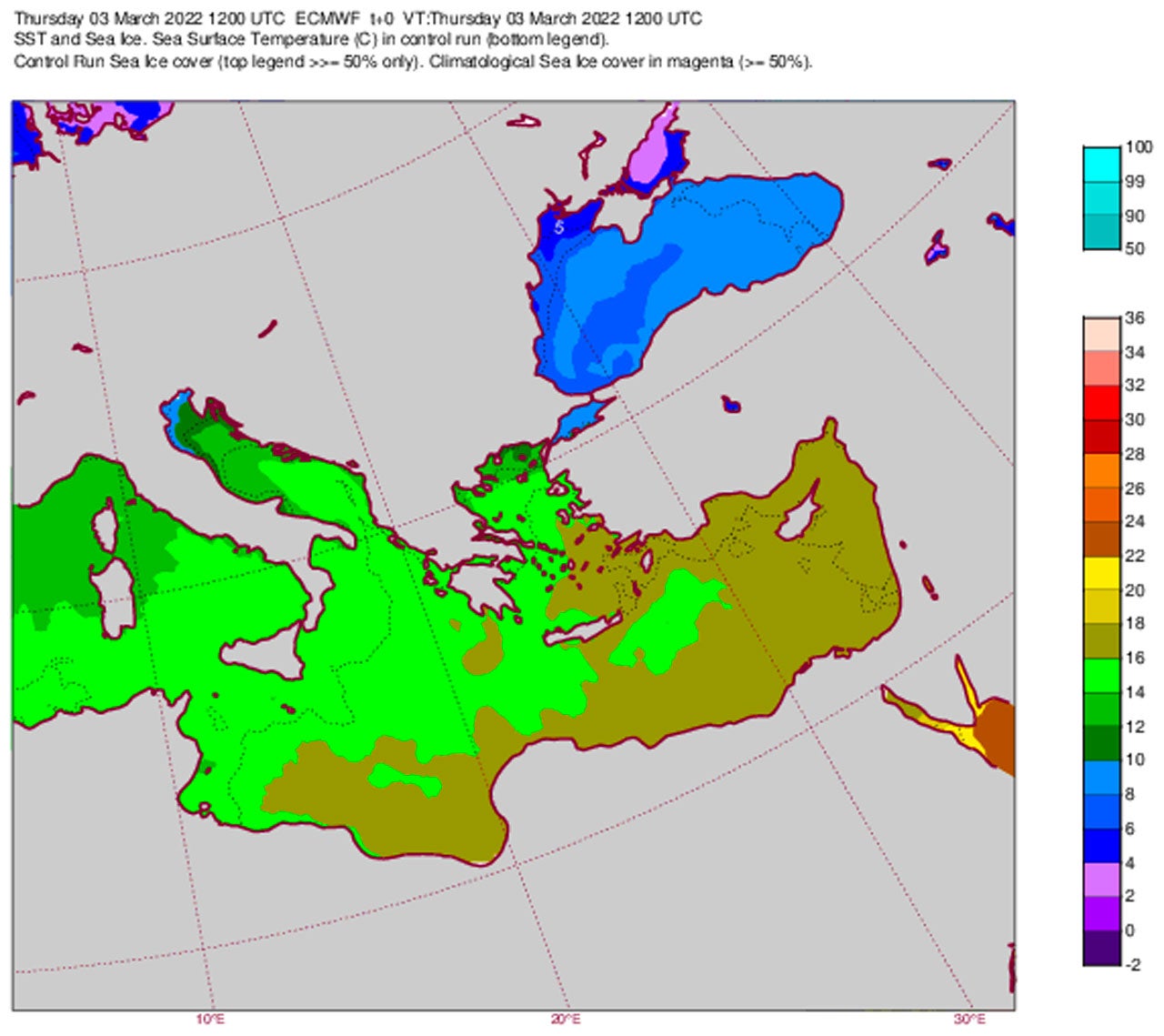 Sea surface temperatures for southeastern Europe on March 3, 2022. The Black Sea and the Sea of Azov are seen in shades of blue and purple at the top-right. (ECMWF)
Three of the largest cities on the coast include Odesa, in the southwest; Mariupol, in the southeast; and Sevastopol on the disputed Crimean Peninsula. Data compiled by FOX Weather Senior Weather Data Specialist Shane Brown shows that the weather in these cities during March is usually cold, cloudy and sometimes damp.
That seems to be normal for this time of year since the rest of the country is also rather wintry.
Here's a closer look at the March climatology for these cities.