Does lightning ever strike the same place twice?
This expression is one of the most frequently used American proverbs, but is it true? Here are the facts behind this popular weather saying about lightning.
"Lightning never strikes in the same place twice."
If you've ever found yourself a victim of misfortune, you may have heard someone use this popular expression in reassurance that it won't happen again. 
But does this old adage have any basis in science?
Despite being one of America's most frequently used proverbs, the reality is that lightning can and does strike the same place twice. 
DEBUNKING 7 MYTHS ABOUT LIGHTNING
In fact, it can strike in the same place multiple times.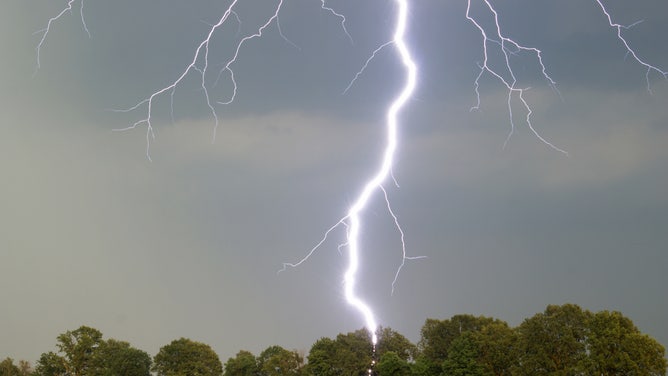 This is especially true for objects that are tall and isolated, as they are more likely to produce the upward channel that creates the connection for cloud-to-ground lightning. 
One example of such a place is the antenna of the Empire State Building in New York City. 
The 102-story 'World's Most Famous Building' is struck by lightning an average 25 times per year, making for some incredible photo opportunities. 
In Chicago, the Willis Tower, formerly known as the Sears Tower, and other skyscrapers can be hit as many as 100 times a year.
HOW TO WATCH FOX WEATHER ON YOUR TV
The 'Human Lightning Rod'
However, repeat lightning strikes is not only limited to inanimate objects, unfortunately. 
Although the Centers for Disease Control and Prevention (CDC) reports the odds of being hit by lightning in a given year are less than one in a million, there are an unfortunate few who have reported being struck multiple times.
WHAT HAPPENS WHEN SOMEONE IS STRUCK BY LIGHTNING
American Park Ranger Roy C. Sullivan is perhaps the world's unluckiest man in this regard, as he currently holds the world record for surviving the most lightning strikes. 
According to Guinness World Records, Sullivan was hit by lightning an astonishing seven times during his lifetime—rightfully earning him the nickname of the "Human Lightning Rod."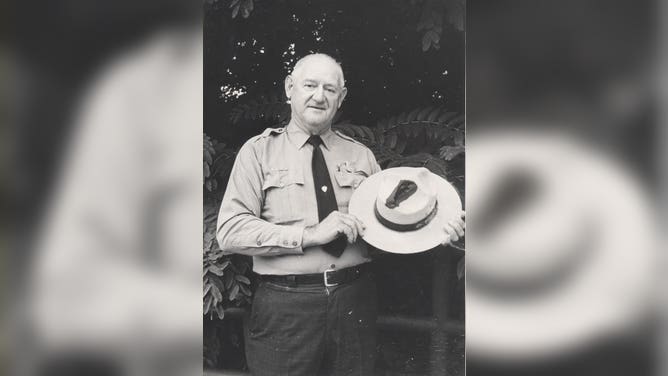 Even though 90% of people who are struck by lightning survive, they often suffer from life-long injuries such as neurological problems.
The best way to avoid being struck is to get indoors as soon as possible when you see or hear a storm approaching.
LIGHTNING SAFETY: WHAT TO DO WHEN THUNDER ROARS
So the next time you hear this popular phrase, remind yourself that it's just a myth—lightning can and will strike twice in the same place. 
And whether it's a thunderstorm or unlucky life event, it's always better to be prepared for anything.