Hurricane Hunters track western floods, drought in off-season
A new round of research aims to improve the forecasting of these catastrophic weather events.
Hurricane Hunters are best known for their work in the summer studying hurricanes. But they now also play a critical role during the winter, studying atmospheric rivers – when Northwestern Pacific storms tap into a tropical moisture stream.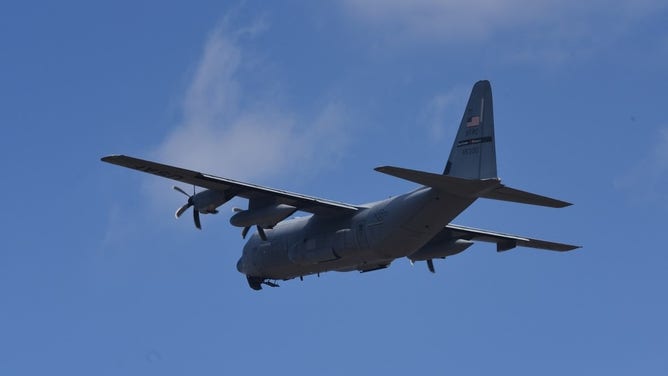 Their findings are being used to improve western weather forecasts for damaging storms during atmospheric river events. Better forecasts help reservoir and watershed managers plan for floods and drought.
"We can swing from a 20-inch rainfall year to a 60 inch here," said Marty Ralph, Ph.D., Director of the Center for Western Weather and Water Extremes. He said an atmospheric river storm just three months ago was unlike anything he'd seen before.
"Turns out that this storm was the wettest single day on record in Northern California and produced about the equivalent of 13% of the normal annual precip in just one day. Dry soils absorbed about the first half of that, then it runs off," Ralph said.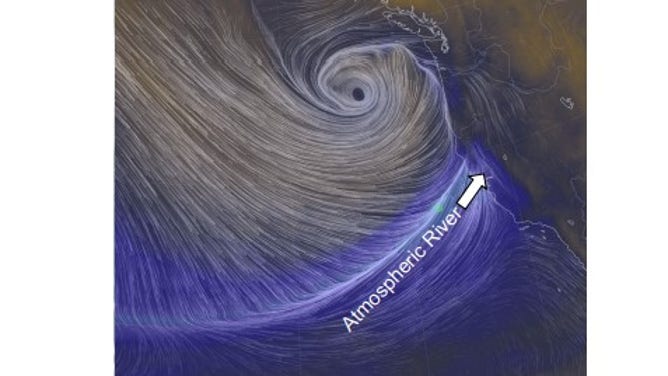 That's where a joint project among the Hurricane Hunters/U.S. Air Force Reserve's Weather Reconnaissance Squadron, NOAA, California Department of Water Resources and meteorologists comes in. The groups are working together to identify potential trouble before it strikes. Their challenge is made greater by a change in the landscape itself.
"Unfortunately, over the last five years, we've had numerous wildfire events that have really impacted the watersheds," said Jay Jasperse, Chief Engineer for the Sonoma County, California Water Agency.
He said those events had changed how water is absorbed. "It runs off more quickly and can cause flash flooding or debris flows."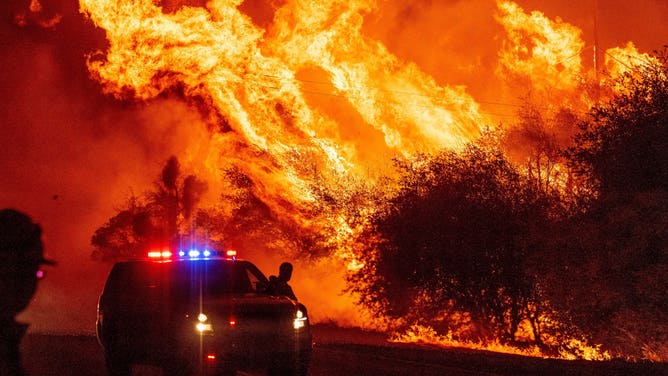 According to a recent report from the UC San Diego Scripps Institution of Oceanography, an average atmospheric river carries 25 times the water equivalent of the Mississippi River. "The river can cover a swath of about 500 miles wide while extending thousands of miles in length," the report states.
The research underway is called the Atmospheric River Reconnaissance Program. NOAA's weather observation jet, along with two Hurricane-Hunting planes, collects data by dropping dropsondes, like mini-weather stations, into the core of the atmospheric river. Each one constantly transmits temperature, wind, pressure and water vapor (humidity) as they fall from the plane to the ocean.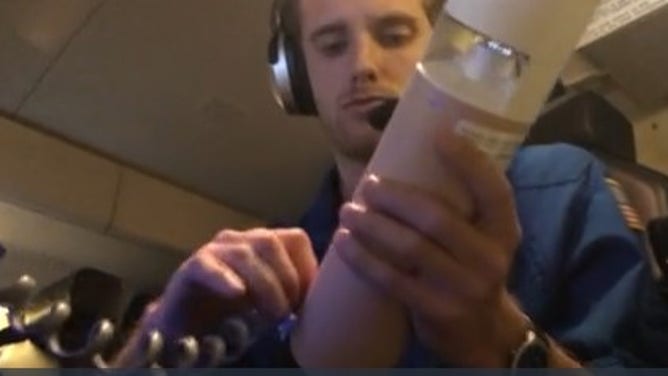 "Atmospheric River Reconnaissance observations helps to predict atmospheric river landfall and understand atmospheric river structure offshore so that we can better predict heavy precipitation, floods and more to make better decisions regarding water management and hazard preparedness," said Anna Wilson, Field Research Manager at the Center for Western Weather and Water Extremes.
The 2022 research season started last week.
"The most important part of the atmospheric river is really near the surface in the low levels where a lot of that heavy moisture and wind is concentrated," Wilson said about the importance of getting extra observations.
"Then we also have drifting buoys that we deploy along the surface of the ocean to give us measurements of water temperature, waves and most critically of sea level pressure," she said. The Hurricane Hunters drop those too.
The U.S. Army Engineer and Research Development Center established the Forecast Informed Reservoir Operations (FIRO) program, which uses enhanced data about atmospheric storms. "The program provides water managers more lead time and then the flexibility in operating rules to selectively retain or release water from reservoirs based on a longer-term forecast," said Cary Talbot, Ph.D. and FIRO Project Manager. He says forecast reports are a key part of critical decisions. "We have to study them very carefully to make sure that we're not going to run into situations where we put the population, lives and property at risk."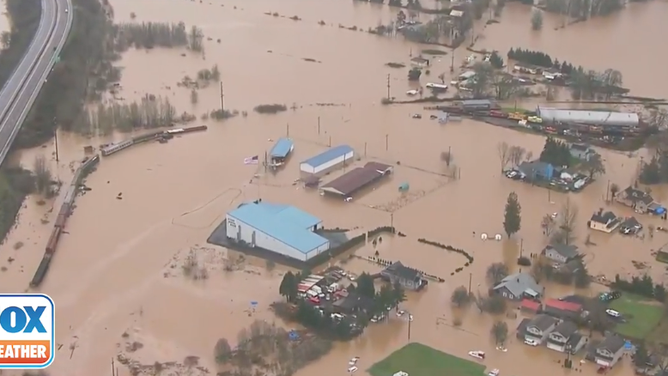 DOZENS RESCUED AFTER MAJOR FLOODING ACROSS PARTS OF WASHINGTON, OREGON
FIRO consists of four pilot reservoirs across California and Washington, and water managers use the enhanced data to release water from reservoirs before a storm to prevent flooding but maintain as much water supply as possible to last through the dry season and, on occasion, recharge the groundwater (aquifers).
"In 2020, there weren't any instances where you had back-to-back large events coming," explained Talbot which allowed reservoir operators to retain 18-20% more water in a Northern California reservoir. "And that was in the third-driest winter on record in the Russian River watershed, and that was about enough for about twenty-two thousand homes for a year."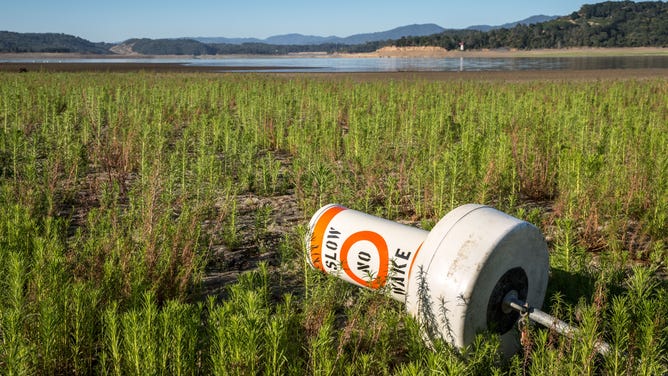 "That presents a challenge to operators, 'what do we do in that kind of situation?' That's because of the potential damage the flooding can cause but, also the value of the water," replied Talbot.
This winter, California is still in a drought but, the West has experienced back-to-back atmospheric river events in October and January.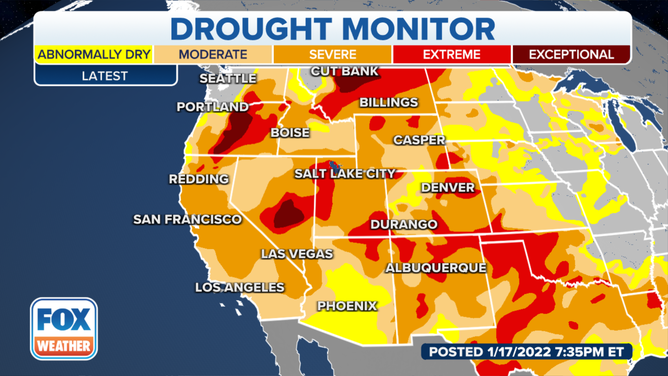 State of atmospheric river forecasting today and hopes for future improvement
"Forecasting these events beyond about 10 days, there's a lot of uncertainty," said Johnathan Rutz, Research/Development Meteorologist with the National Weather Service. "By the time you get inside of about seven days or so, usually we know if an atmospheric river is going to occur. We may not know exactly where or how intense or exactly the duration or the start and end time of that event. But we know that it's out there somewhere."
"With the dropsonde and buoy data helps the model do better at predicting the location and intensity of the atmospheric river. And that's important for FIRO to be viable," added Ralph. "And then we look to the ocean to give us a lot of guidance because the ocean conditions really influence weather. They have a big memory, a long memory, and that influences the weather patterns in ways that we're continually trying to understand." 
Emergency managers will also benefit from the science. 
"And these forecast improvements can aid in knowing where that's going to happen in low altitudes in a way that can impact transportation, particularly at mountain passes like big ones like I-80 in the lake where there's major supply routes," said Ralph.
The Atmospheric River Reconnaissance program will collect additional data through March. The FIRO project is ongoing, and researchers hope to add more reservoirs into the program.