Here's how you can drive safely this fall
Wet leaves can be just as dangerous as driving in the snow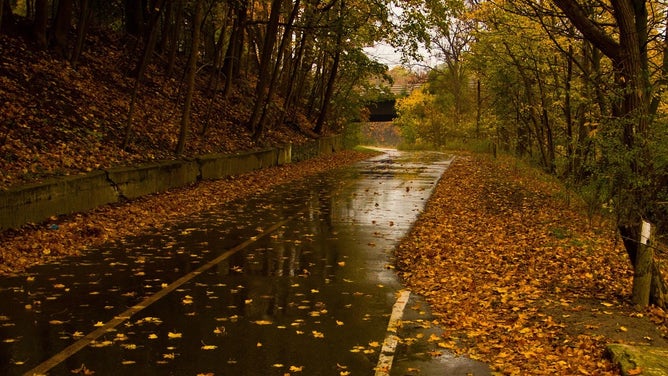 It's that time of year again – fall is here!
And as the days get shorter and nights get cooler, there are new potential driving risks that could make for a dangerous journey.
There are several ways you can prepare yourself and your vehicle for the new season so you're not caught off-guard.
Driving in the dark
AAA says it's always important to make sure you have clean headlights and that they're in proper working order. Since the sun rises later and sets earlier, you're more than likely to be driving in the dark a lot more. With headlights that aren't working properly, your visibility can be reduced.
Not only is that dangerous to you, but it's just as dangerous for other drivers or people walking along the street.
Cold weather driving
Weather changes all the time. And it's no surprise that conditions can change drastically from one minute to another. While days can be warm and comfortable, nights can quickly get cold and that could lead to some icy roads overnight.
Slow down when approaching overpasses, bridges, on-ramps and off-ramps, AAA says. Those are likely the surfaces to freeze first.
Also, make sure you check your vehicle's tire pressure every day. Tires will expand and contract as the temperature changes, and AAA says that could lead to a loss of pressure and traction.
Wet weather driving
Rain occurs in every season, but once fall arrives and leaves begin to change and ultimately fall, that poses a serious risk to anyone behind the wheel.
Wet leaves can be dangerous, since driving on them in rainy or other wet conditions can be like driving on ice. Slow down when it's raining, especially when navigating turns. Be sure to allow for more time and room for your vehicle to come to a complete stop.
AAA recommends you remove any leaves that are on your windshield so they don't get stuck in your wiper blades. And be sure to monitor the condition of your wiper blades. Worn blades can have a huge impact on your visibility when driving.