Happy perihelion! Earth is making its closest approach to the sun Tuesday
Earth officially reached the perihelion early Tuesday morning at 1:52 a.m. Eastern time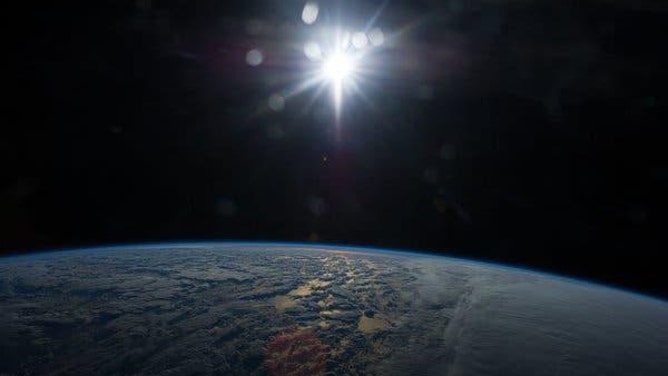 The Earth is making its closest approach to the sun Tuesday, marking this year's perihelion.
Our planet's orbit around this closest star is not perfectly circular. Instead, it follows more of an elliptical path throughout the year, which means the Earth is closest to the sun in early January, called the perihelion, and farthest from it in early July, known as the aphelion.
WHY YOUR SUNSET CHART LOOKS WRONG, EVEN THOUGH IT ISN'T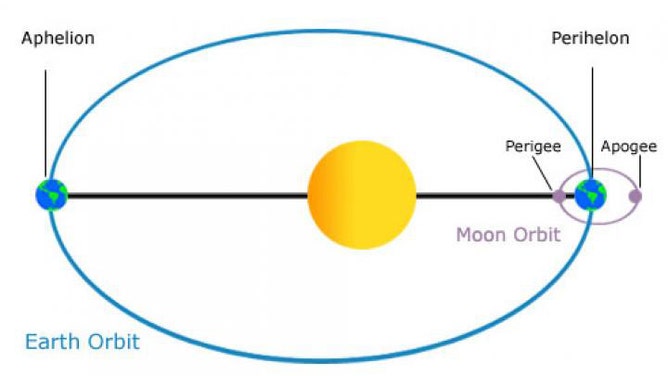 Earth officially reached the perihelion early Tuesday morning at 1:52 a.m. Eastern time, when it was 91,406,842 miles from the sun.
The planet will reach the aphelion in six months, on July 4 at 3:10 a.m. Eastern, when it will be 94,509,598 miles from the sun.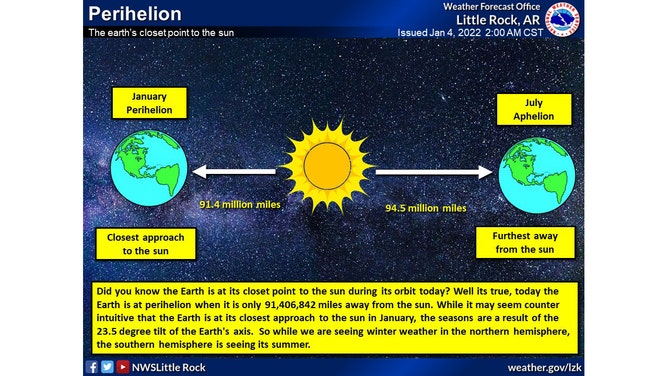 Even though the Earth is closest to its heat source in January, this has virtually no effect on temperatures around the globe. The four seasons are caused by the Earth's tilt on its axis as it revolves around the sun.
THE SCIENCE BEHIND THE WINTER SOLSTICE
The Earth is tilted approximately 23.5 degrees off a vertical axis, and because of this tilt, the most direct sunlight is aimed at the Northern Hemisphere during our astronomical summer and at Southern Hemisphere during our astronomical winter.
That's why January is a core winter month in the Northern Hemisphere, even though our planet is closer to the sun than at any point in the year.