'Follow your passion': America's Weather Team has this advice for aspiring meteorologists
Thinking about a career in weather? Here are some nuggets of wisdom from the meteorologists at FOX Weather

Are you crazy about clouds or inspired by an ice storm? Maybe you're thrilled by tornadoes or admire an atmospheric river. Then a career in meteorology may be for you.
According to the career website Zippia.com, there are more than 4,800 meteorologists in the U.S. Data from the Bureau of Labor Statistics showed there were more than 10,000 jobs in the atmospheric science field in the U.S. in 2020.
At FOX Weather, we've got more than 100 meteorologists, both on-air and behind the scenes, that are part of America's Weather Team. If you're thinking about a career in weather, here is some advice from some of them.
Steve Bender: "My professor told me to not be intimidated by the math and science requirements, but to look at how they are applied each day in our lives. Weather is always happening around us and look for those textbook moments around you. Nothing epic, but meteorology is one of those degrees that you can actually see played out in your daily life."
John Marshall: "Follow your passion. Loving what you do will make it so much easier to succeed as a meteorologist. I fell in love with the weather in the fourth grade and it still, to this day, excites me the way it did at 10 years old. I tell students this every time I make school appearances with my weather assemblies (my current business)."
Jason Frazer: "Life is very similar to the weather. Sometimes you'll go through very challenging and stormy moments. But the good news is if you wait long enough, the storm will pass. The sun always returns."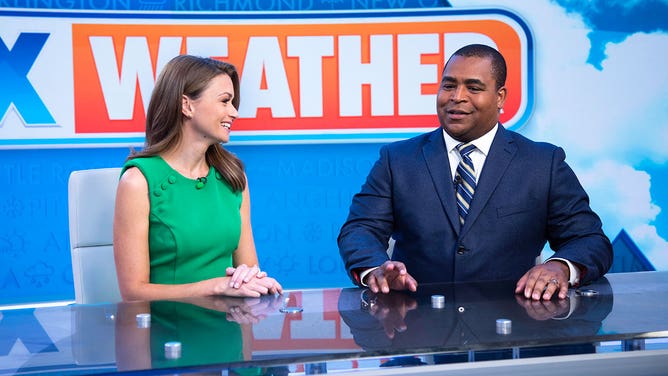 Jane Minar: "When I first wanted to become a meteorologist, I thought there were only two avenues -- broadcast television or grad school. But what's really cool about meteorology, especially in today's work climate, is that weather touches so many different industries. Private-sector meteorology is growing immensely. Jobs in finance, fashion, film and sports are all tapping into meteorologists. My best advice for someone who is an aspiring meteorologist would be to do your research and know that there are some really cool opportunities outside the traditional path. But, if you want to be a broadcast meteorologist, my greatest advice is to get an internship and cultivate a mentorship. I would not be where I am today without my internship and the relationships I built there. Be genuine, take initiative, and say yes to everything. I lived by those three things during my time there and continued that mindset into my first job, too."
Greg Diamond: "Learn how to code!"
WANT TO WORK AT FOX WEATHER? CHECK OUT OUR CAREERS PAGE
Marissa Lautenbacher: "Don't let anyone discourage you. Find what you're passionate about and reach out to mentors to encourage and teach you."
Jordan Overton: "Follow your passion. Let it fuel you. Don't let the math or what other people say scare you. Shoot for the stars and never give up."
Stephen McCloud: "Don't stick to one avenue that may interest you. Explore all options that may be out there. Learn all types of coding, types of weather forecasting. Follow your dreams and ignore everything else."
Ian Oliver: "Do it all! There's no set roadmap in this industry. You can carve out your own! The more well-rounded you become, the more marketable you can be. Of course, focus on the science, forecasting and broadcast delivery, but also soak up as much as you can learning about graphic design, writing, producing, shooting video and editing. It's a tough business, but it's a rewarding one. Don't forget to enjoy the ride!"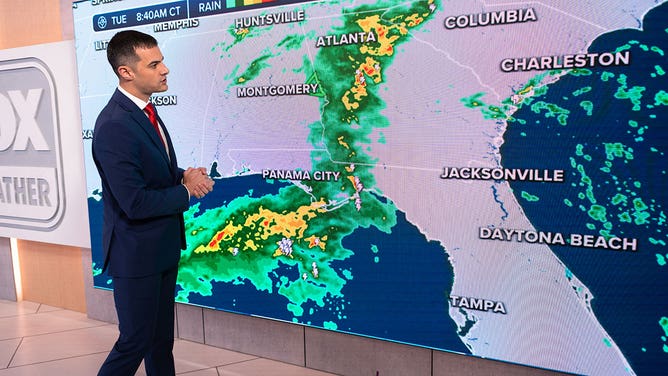 Shane Brown: "The meteorology-academia cohort can be very 'gate-keepy' when it comes to talking to aspiring meteorologists. They'll tell you how the math and physics and chemistry and programming are all incredibly difficult. They may even boast about low retention rates as many aspiring meteorologists flee to other, less-demanding, majors. I'm here to tell you to ignore it all! The fact that you, the aspiring meteorologist, are interested in weather means you have been one of the lucky few to have been bitten by the weather bug. You fell asleep one night and woke up to two feet of snow and wondered how in the world that could happen (that's what got me). You saw violent weather and were mystified and scared and wanted to learn everything you could to be more prepared. You found all the best shapes in the clouds while you were staring up at the sky. Face it; you are now infected with a weather-enthusiasm bug that will never go away. Use this passion to move forward. I'll be honest, the math and physics and whatnot can be daunting, and will challenge you like you may not have been challenged before. I can also tell you that some of the greatest forecasters, TV personalities and researchers that I know were pretty average students. So, fret not, aspiring meteorologists, go become what you want to become and do great!"
Brian Donegan: "Learn how to communicate. Take a communications course or a writing course even if it's not a requirement in your degree program. Many meteorologists become experts in the science, but that's useless if you are unable to effectively communicate that complex information to non-scientists."
Kendall Smith: "My advice for future meteorologists is to be humble and never stop learning. Treat each forecast as a learning experience regardless of how it went. Also, always think about your audience and their needs when you are on-air. Talk to your audience and tell them the weather like they are your friends or family. Lastly, have fun!"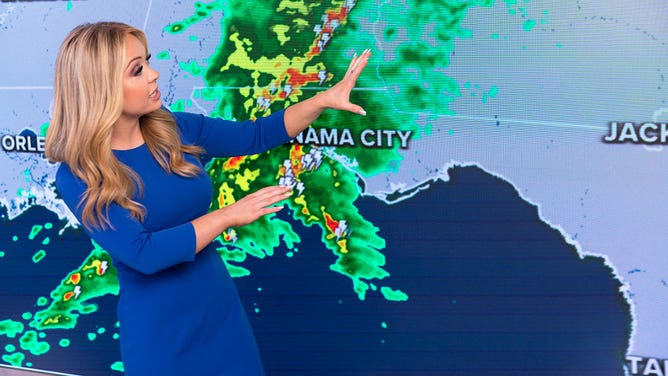 Tavyen Matthews: "Learn how to code. It's so important, and it's really going to help you no matter what field you are in. I know often people will try and lump meteorologists into being on-screen. Meteorologists are everywhere, in every industry. Keep your eyes open because you will never know what new and amazing opportunities will arise"
Scott Sistek: "Learn how to write well. Especially for social media. Communication is key but being able to write a good forecast in addition to speaking a good forecast especially due to the proliferation of web-based weather-writing opportunities. Take a creative writing course (or two), as well."