Climate change might be keeping you from a good night's sleep, study finds
A recent report found that humans could lose up to two weeks of sleep a year by the end of the century.
The tossing and turning, in sweaty pajamas, during the usually cool nighttime hours is no fun, but unfortunately, we are in for more toasty nights. You probably don't need a study to tell you that you don't sleep as well in the heat, but a recent report found that humans could lose up to two weeks of sleep a year by the end of the century.
"Having a cool room temperature during sleep is one of the most important aspects of getting a good night's rest," Dr. Janette Nesheiwat, FOX News Medical Contributor told FOX Weather.
Nesheiwat says that there are three things that impact our circadian rhythm, which is what determines when we go to sleep. 
 "Those three things [are] number one light, number two exercise and activity. And what's number three? It's room temperature that has a major role in our sleep patterns," she said.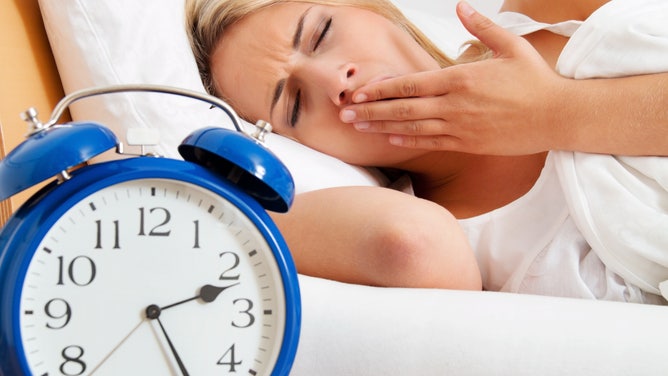 Scientists forecasted the amount of sleep we could kiss goodbye this century by charting sleep-monitoring smartwatches, climatological average temperatures and the actual weather. The article by Kelton Minor of the University of Copenhagen tracked the sleep of 47,000 people in 68 countries from 2015 to 2017.
2021 WAS WORLD'S 6TH-WARMEST YEAR ON RECORD
Minor was statistically able to figure out that warmer, "suboptimal", temperatures since the start of the millennium already mean 11 nights of shortened sleep – later sleep onset and earlier waking. That translates to 44 hours or six sleepless nights. By 2050, the study forecasts we will have 12 nights of shortened sleep and 15 nights by 2099.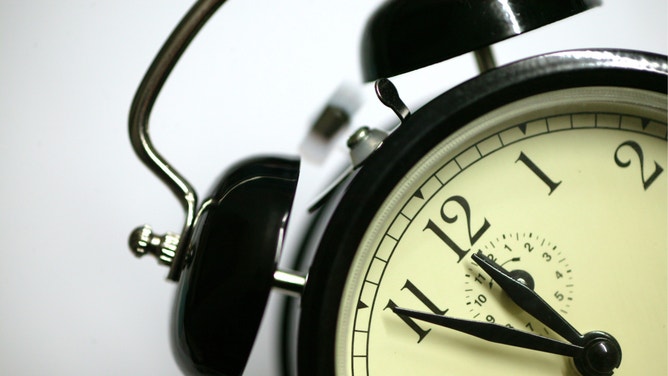 Using data from 21 climate models, the scientists pointed to a further loss of 58 more hours of sleep due to heat if atmospheric greenhouse gas growth continues at its current pace. If the world stabilizes greenhouse gas concentrations, we will only lose 50 hours of sleep a year on average.
50-50 ODDS THAT EARTH REACHES CRITICAL CLIMATE CHANGE THRESHOLD BY 2026
Hot nights impact sleep for those in warmer climates, women, the elderly and poorer communities more
The warmest areas of the world are more impacted because the study discovered that if the low temperature is 77 degrees Fahrenheit or warmer, the probability of getting fewer than seven hours of sleep a night increases. That is seven more nights of short sleep than the average population or 23 hours of lost sleep, especially if greenhouse gas levels are not stabilized (8.5 hours if they are stabilized by 2099).
HERE ARE THE 7 GREENEST AND LEAST-GREEN STATES IN THE US
"Sleep is important for a lot of functions in the body, everything from our immune system to our heart health, the metabolism, brain health and mental health," Michael Grander, Director of the Sleep and Health Research Program at the University of Arizona said. "During the night, your body temperature drops and that helps us sleep. That helps us recover. But when it's really hot, it makes it harder to do." 
Findings showed sleep loss across all seasons with the largest losses when the low temperature is above 50 degrees and three times higher in summer than winter. And researchers did not find that sleepers become accustomed to the heat. Sleeplessness occurs at the same rate at the end of the summer as in the beginning.
WHY 50 DEGREES FEELS FRIGID TO SOME BUT WARM TO OTHERS: THE SCIENCE OF ACCLIMATION
"It's really important to try to sleep in an environment where the temperature's anywhere between 60 and 70 degrees. It's usually about 65 degrees on average, give or take a few degrees," Nesheiwat told FOX Weather. "That's when our body can relax, the blood vessels can dilate, and our body can naturally sleep with the warmer extremities… and the cooler parts more central."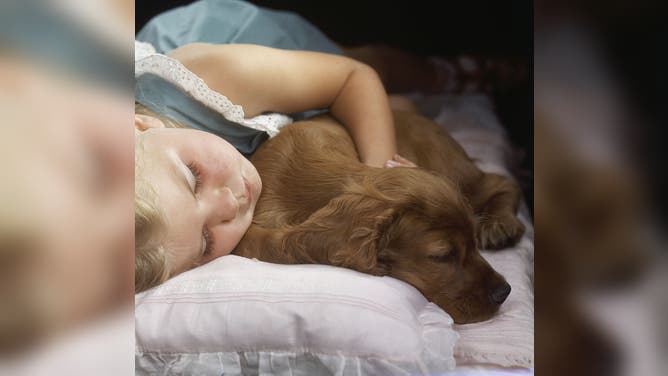 Research correlates the maximum rate of body cooling with sleep onset. Sleep is most likely when the body's core is near its minimum temperature. Diluted blood vessels allow humans to transfer heat out of the body.
"Our subgroup analyses indicate that future sleep loss may be larger by a factor of [about] three for lower-income countries, a factor of [about] two for demographically older populations and marginally higher for women," wrote the authors.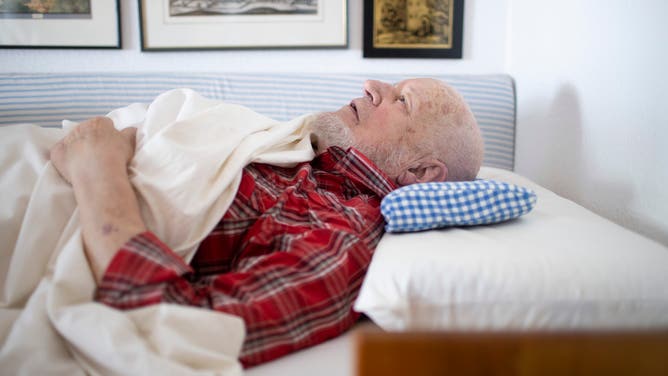 "People who don't have access to better climate control and ACs and fans and things, but also sometimes as people get older, they can be a little more sensitive with hormonal changes that can cause sensitivities," explained Grandner.
After age 60, the study found that temperature sensitivity increased greatly and then continued to increase after 70. An increase of 1.8 degrees Fahrenheit affected the elderly twice as much.
CLICK HERE TO GET THE FOX WEATHER UPDATE PODCAST
"Women's core body temperatures decrease earlier in the evening than males possibly exposing females to higher environmental temperatures around their time of habitual sleep onset," stated the report, suggesting reasons for the increased sensitivity. "Females have also been shown to have greater subcutaneous fat thickness, which might impair nocturnal heat loss."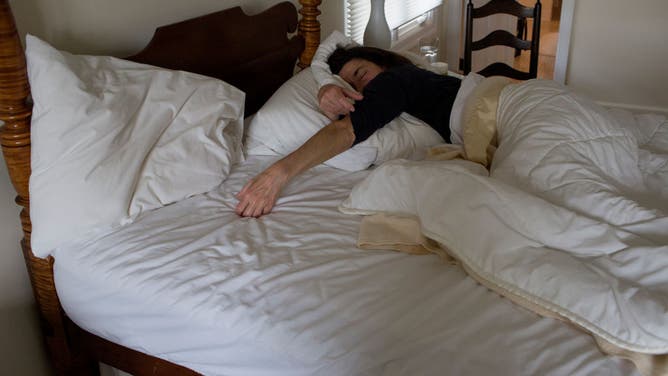 Get more sleep and better sleep
The doctors have a few recommendations to improve your sleep in the heat:
Keep it dark, try blackout curtains to block the heat during the day and any nighttime light
Take a hot bath or shower in the evening
Use a fan
Wear and use breathable bed clothes and sheets
Avoid hot and spicy food at night
Avoid vigorous activity at night