Why science says Broncos kicker Brandon McManus could've made 64-yard field goal in Denver
Monday night's football game between the Denver Broncos and the Seattle Seahawks came down to a field goal. It was all up to kicker Brandon McManus to make a game-winning 64-yard field goal.
SEATTLE – Monday night's football game between the Denver Broncos and the Seattle Seahawks came down to a field goal. 
It was fourth down, and Broncos quarterback Russell Wilson had 20 seconds left on the clock. All he needed was five yards to complete the first down, but Denver's first-year coach, Nathaniel Hackett, opted to go with a field goal instead on Seattle's 46-yard line. 
As kicker Brandon McManus set up for the 64-yard field goal, Hackett believed it could go through the uprights.
HEAVY RAIN FLOODS SOLDIER FIELD DURING CHICAGO BEARS' SEASON OPENER AGAINST SAN FRANCISCO 49ERS
"We just made the decision. We wanted to take our shot," Hackett said in a post-game interview. "I think he's completely capable."
With the game riding on the line, McManus made the kick. 
Wide left.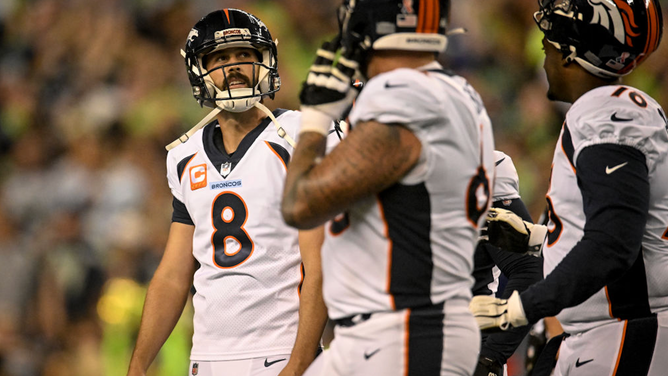 "I wasn't really worried about the distance necessarily. Once you get back that far, especially with a slight breeze right to left, once the ball starts losing velocity, I knew it was going to fall left," McManus said after the game. "So, I wanted to aim it towards the right upright and, you know, it kind of started it down the middle, and it kind of fell off there. I wanted to aim it further right, and it didn't happen."
"We got the best field goal kicker maybe in the game,'' Wilson said in a press conference. "Unfortunately, it didn't go in. I think he has the leg for it for sure."
But would it have made a difference if McManus was on his home turf? 
Elevation gain for the Mile High Stadium
It's well known that the biggest weather factor during football games is the wind, but what gives Denver athletes an advantage is the elevation of the playing field. And not just the playing field, but the entire city. 
Empower Field at Mile High is quite literally located at a mile above sea level.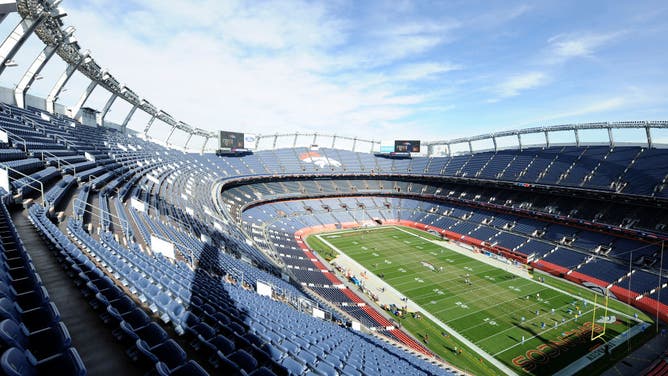 And while it can be questioned how much time the Seahawks would need to properly acclimate to perform at 5,280 feet, the real kicker is how far the ball can actually travel due to the thinner air. 
"Elevation is a big factor," said Kevin Roth, a meteorologist at Rotogrinders.com, about sports in Denver. "We see it every year, year in and year out."
As altitude increases, the amount of gas molecules in the air decreases, making there less oxygen and pressure.
HOW THE WEATHER CAN IMPACT FOOTBALL GAMES
Because of this, kickers and punters automatically gain an edge when performing in Denver, because the ball is able to travel farther. 
The longest punt in NFL history was in the Broncos' stadium in 1969. Jets rookie Steve O'Neal set the NFL record for the longest punt, booting it 98 yards.
And in 2013, Matt Prater hit the yardage in question in Denver, breaking the record at the time by making a 64-yard field goal.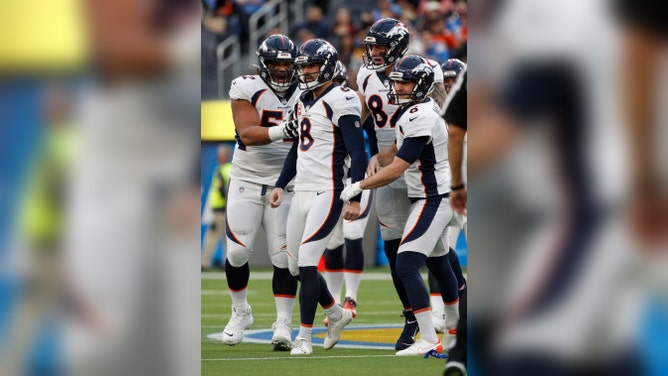 McManus' furthest field goal happens to be 61 yards, and that wasn't even in Denver. It was in Los Angeles against the Chargers. 
So, could McManus have made it three more yards in Denver? Science says so.