Tornadoes cause damage in Ohio, Arkansas Friday

The National Weather Service is conducting surveys this morning as severe storms caused damage in Ohio on Friday.  
The severe storms moved through the Midwest and Ohio Valley Friday, creating multiple reports of damaging winds and several tornadoes.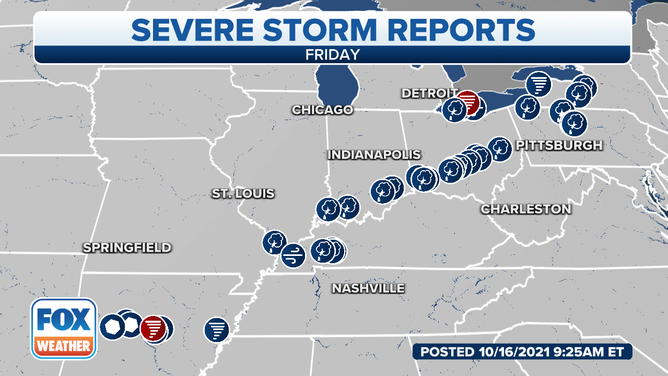 In Ross County, Ohio, a tornado has caused significant damage to a neighborhood, crumbling homes and splitting trees. 

The NWS says that a tornado is likely responsible for damage near Samantha in Highland County, Ohio. 
Surveys will be done Saturday by the NWS Columbus office to determine a rating for these tornadoes. 
In Arkansas, a tornado touched down just north of the Little Rock Air Force Base Friday evening.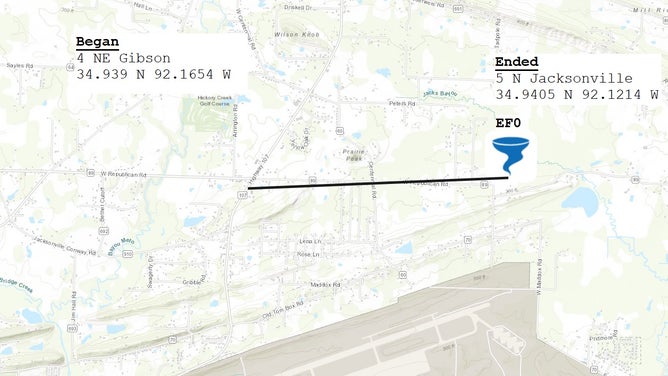 The EF-0 tornado knocked down trees and damaged small outbuildings. It traveled 2.5 miles within Pulaski County, and its estimated peak winds were 80 mph.