Sweet September: US averages fewer tornadoes, severe weather reports overall
Large hail wallops Texas, and Pennsylvania has record storm reports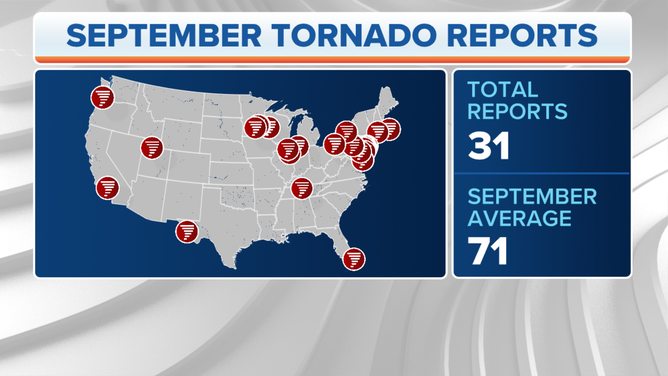 As the summer months are behind us, it's time to look back at September's severe weather events before winter weather arrives.
According to FOX Weather data specialist Shane Brown, there were 858 severe weather reports, slightly below the monthly average of 990 reports in September. 
Severe weather includes natural threats such as large hail, damaging winds, tornadoes and flash flooding. Ten days out of the month experienced severe weather reports above or well above the historical average of 33 daily reports in September.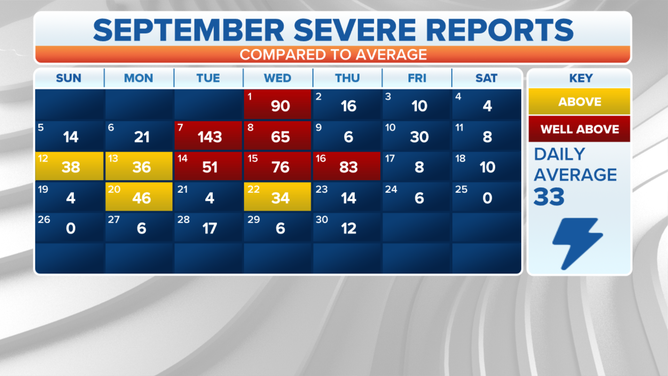 This year, Pennsylvania has been picked on by Mother Nature – specifically, the Philadelphia area – and that trend continued wrapping up the summer months. 
Since June 1, the National Weather Service office in Mount Holly, New Jersey, which covers the Philadelphia area, has recorded 2,749 storm reports. Compare that to the area with the second-most reports – Baltimore/Washington, with 1,896 reports – and Philadelphia by far has experienced the most severe weather reports for this year.

The severe weather in Pennsylvania has included 1,426 reports of damaging winds.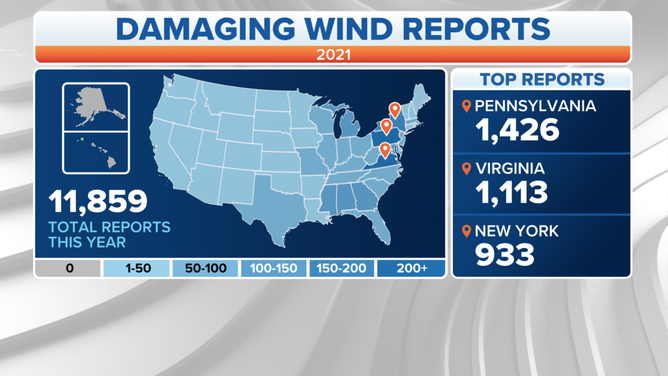 The Keystone State also tops the worst-weather chart with the most flash-flood reports, with Texas at a close second.
"The mid-Atlantic rules when it comes to reports of wind damage and flash flooding, with Pennsylvania leading the U.S. in both fields," Brown said. 
A surprise entry for flash flooding goes to Arizona, whose monsoon season was robust enough to vault the state to the third spot.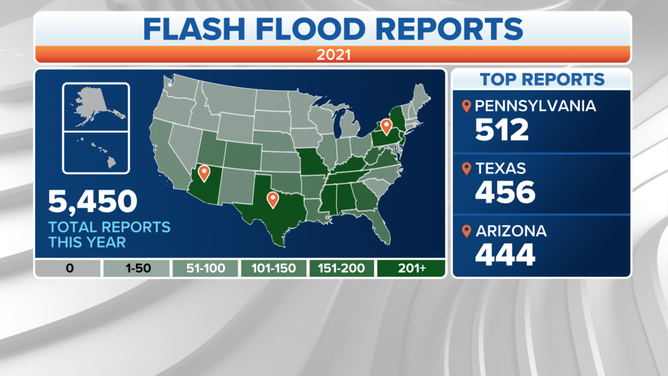 Texas, as usual, is the front runner for hail, with a whopping 1,089 reports to date. The next closest state for hail is Kansas, with less than half of what Texas has experienced.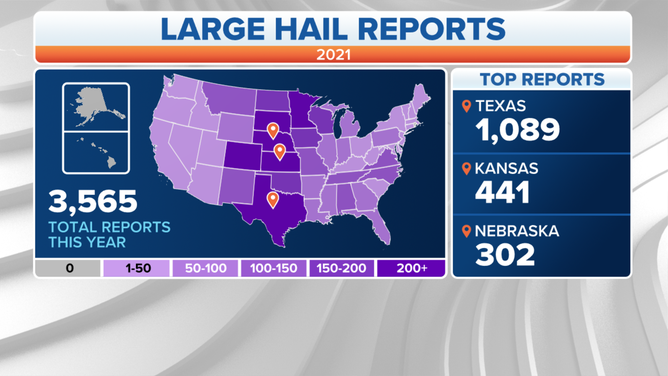 Meanwhile, the U.S. is still below the national average for tornado reports. Compared to the average of 71, September 2021 added just 31 to this year's total.
Historically, by this time, there is an average of 1,345 reports of twisters, and the U.S. had 1,006 reports through Sept. 30.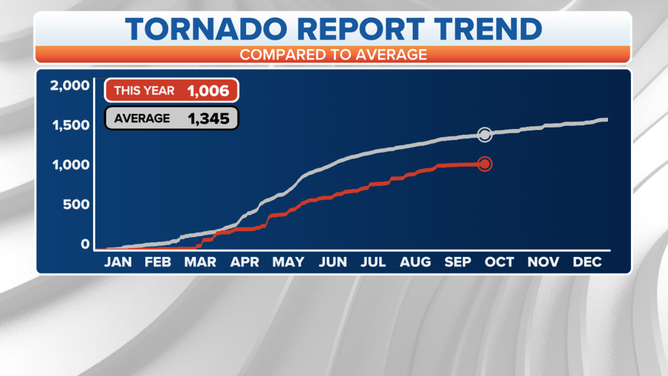 The bulk of these tornado reports came out of the Northeast as the remnants of Hurricane Ida brought devastating weather to the region at the beginning of September. 
Ida also produced September's strongest tornado, an EF3, in Gloucester County, New Jersey. According to Brown, it was the state's first F/EF3 or higher tornado since 1990. 
Texas leads the U.S. in total tornado reports this year with 119, while Alabama and Mississippi round out the top-three states.