Excessive rain, life-threatening flash flooding in California
Rains move into San Jose and Los Angeles dousing Monday and Tuesday commuters.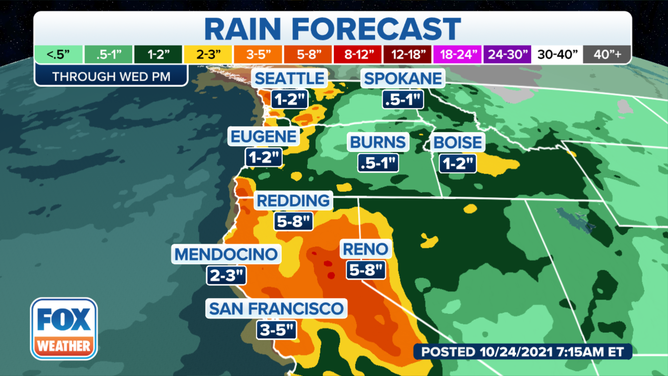 The atmospheric river rains set records across California.  San Francisco was drenched by a record 2.58 inches beating the previous record of 0.91 inches set in 1998.  That was enough rain to flood streets and strand drivers on access ramps and intersections.  Their rain average for the month is only .04 inches.
Santa Rosa in the North Bay, logged a record 5.37 inches, more than doubling the previous record from 2012.  Swift water rescue teams helped motorists and homeowners who found themselves on islands.  Downtown San Rafael, in the North Bay, was under 2-3 feet of water.
Burn scar areas were vulnerable to flash flooding and rock slides.  Highway 70 is still closed in Plumas county after rains collected rocks and soil, no longer held by trees after the Dixie Fire, and swept down the hillside.  The California Department of Transportation, Caltrans, says it will take days to clear the landslide and worries more rain will take the rest of the mountainside down.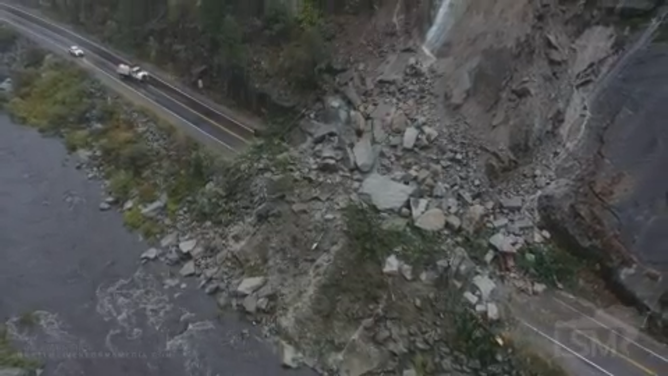 The rain began in portions of California late Saturday night and deluged Northern California most of Sunday.  Some notable rain totals include El Dorado Hills in the Sacramento Valley getting 8.48 inches of rain and Blue Canyon in Placer County totaling 6.69 inches for the day.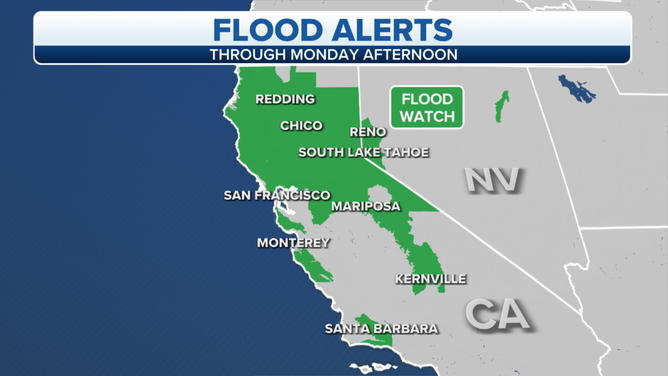 The rain moves south into the burn scars of Santa Cruz, Monterey and Santa Barbara Counties late Sunday and Monday.  Higher elevations of the Central Coast could see up to 4 inches of rain.  
Burn scar areas of in the Yosemite Valley and the Sequoia National Forest can up to 4-6 inches.  The risk for flooding is especially high in the burn scar areas where ash and debris flows are a major concern. Mudslides are also possible throughout the region.
Rain will work its way into Los Angeles where forecast call for 1-2 inches through Tuesday.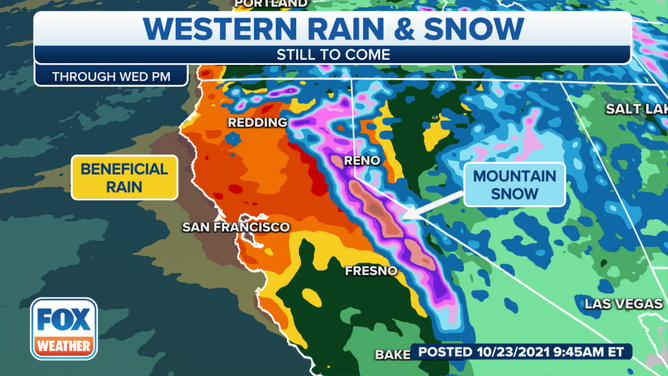 Track the severe storms around the clock on the FOX Weather 3D Radar.