Hurricane Pamela strengthens as it eyes Mexico, set to bring heavy rain to Texas
NHC said the potential Category 3 hurricane could bring a life-threatening storm surge and dangerous winds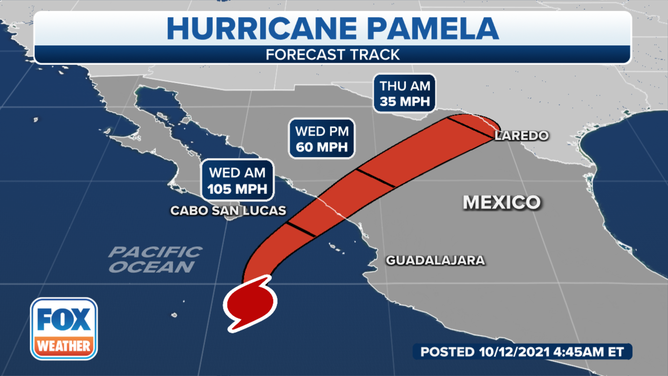 MEXICO CITY -- Pamela will make a run for major hurricane status before making landfall in Mexico and could lead to flash flooding across the Southern Plains.
The U.S. National Hurricane Center said the Category 1 storm had maximum sustained winds of about 75 mph early Tuesday and was expected to make landfall near Mazatlan, Mexico, on Wednesday.
The potential Category 3 hurricane could bring a life-threatening storm surge and dangerous winds to a portion of the coast of west-central mainland Mexico, according to the NHC.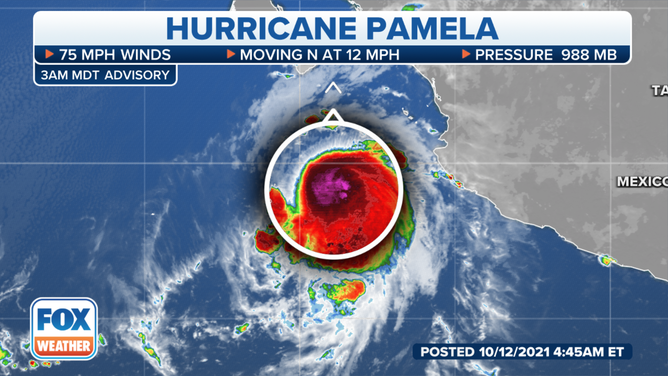 Pamela is expected to pass the southern tip of the Baja California Peninsula Tuesday night or early Wednesday. It could bring strong winds, flash flooding and mudslides to the extreme southern part of the peninsula.
Moisture from Pamela could lead to flash flooding in the Southern Plains through Thursday. Texas could see two days of flash flooding, especially from Austin and San Antonio to the Dallas/Fort Worth Metroplex. Here's a look at the flash-flood risk for Wednesday and Thursday.