Robert Ray highlights the strength, resilience of communities in "FOX Weather: American Stories"
FOX Weather's Robert Ray covers the resilience of Americans whose communities were devastated by hurricanes, tornadoes and other extreme weather events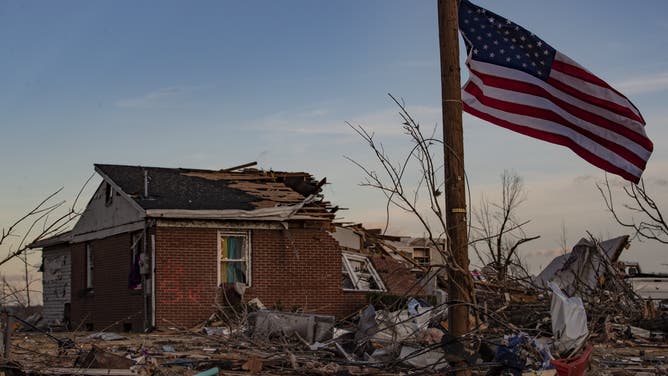 A politician. A home builder. A park ranger. Folks from very different backgrounds, but all connected by the power and merciless nature of extreme weather.
In the latest episode of "FOX Weather Reports: American Stories", FOX Weather multimedia journalist Robert Ray travels the country to tell stories about the devastating impacts of hurricanes, tornadoes, floods and fires on communities across the country.
The full episode of "FOX Weather Reports: American Stories" is now available to stream for free on the FOX Weather YouTube channel by clicking here. 
Ray covers the small Louisiana towns of Lafitte and Grand Isle soon after Hurricane Ida struck in September 2021; Mayfield and Dawson Springs in rural Kentucky where a tornado barreled through in December 2021; Sumas, Washington, which experienced historic flooding in November 2021; and Sequoia National Forest in California, where wildfires destroyed 19% of the world's largest trees in just two years.
But as Ray covers the destruction caused by these weather events, he also highlights the resilience of the American spirit, as he returns to each one of the devastated communities to follow up on recovery efforts and the people he met along the way.  
One of whom was Mayor David Carmadelle, who spoke to Ray three months after Hurricane Ida struck the 7-mile island community of Grand Isle, Louisiana.
"It's tough...it's a lot of work," he said, bleary-eyed and beside himself about the wreckage that remained. "And I don't want to tell nobody 'no' -- I just gotta keep strong."
WATCH THE FULL EPISODE ON YOUTUBE
Despite being on the verge of tears, Carmadelle was focused and clear-minded about what he wanted for his community.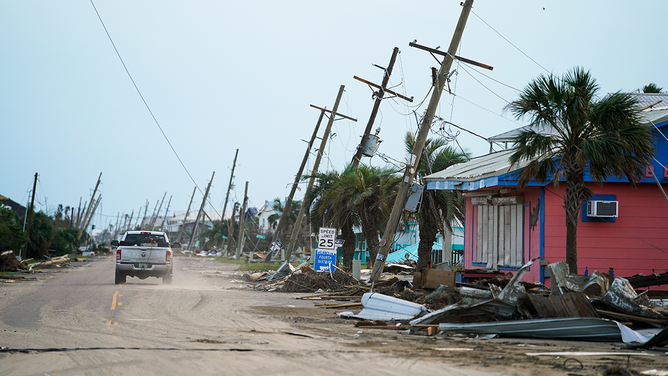 "As long as there is one grain of sand to plant the American flag, we can go on the way it is," he said.
Hope was also present in Mayfield, Kentucky.
"Mayfield, in a sense, is a quintessential American town," Ray said.
Ray met with home builder Brian Steward seven months after an EF-4 tornado ripped through Mayfield. While much of the rubble was cleared after the storm, an eerie quiet still hung around the town as rebuilding efforts have been slow to come by.
"A lot of talk going on, not a lot of building going on," Steward said to Ray. He and his father bought eight lots in Mayfield with plans to build homes and entice people to return to the community.
Still, he remained hopeful.
"As the building starts happening, excitement for the people comes back," he said. "I think Mayfield will stand together and start rebuilding, and we'll see it come back."
As "FOX Weather Reports: American Stories" focuses on the power of weather, Ray's reporting showcases the power and strength of the people he's met.
"These people are tough by nature," Ray said. "They fight for what they need, they fight for what they have – they have no fear moving forward because they have to fight to survive."
You can watch the full episode of "FOX Weather Reports: American Stories" available now on the FOX Weather YouTube channel by clicking here.