Video shows dramatic rescue of snowboarder buried in feet of snow
The video shows a skier working his way to dig out a buried snowboarder in deep snow at Mount Baker Ski Area in northwestern Washington.
DEMING, Wash. – It's every winter sports enthusiast's nightmare -- getting trapped in snow with no way to dig yourself out.
That was the case for one snowboarder riding down the Mount Baker Ski Area in northwestern Washington.
Francis Zuber was riding down the mountain on skis through trees when he got caught in deep snow. As he began to dig himself out, he saw just up the mountain a snowboard sticking out of the snow.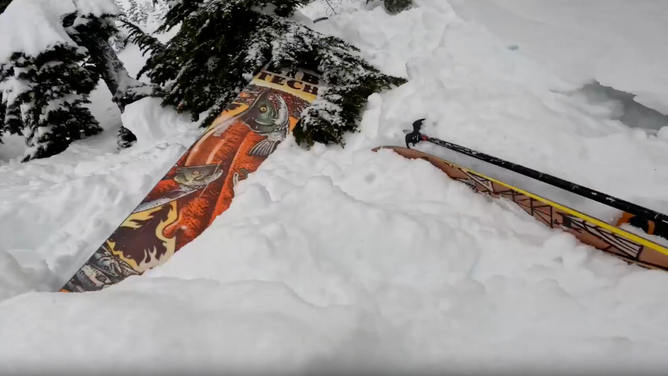 The video shows Zuber working his way back up the mountain to check on the buried boarder.
"You all right?" Zuber asks but receives no response. That's when Zuber quickly unlocks his skis to begin digging out the man.
Zuber reassures the snowboarder that he's trying to get him out, but the feet-deep snow takes him a bit.
He finally digs enough to uncover the man's face and remove the snow from his mouth, and that's when the snowboarder can be heard taking a gasp of air.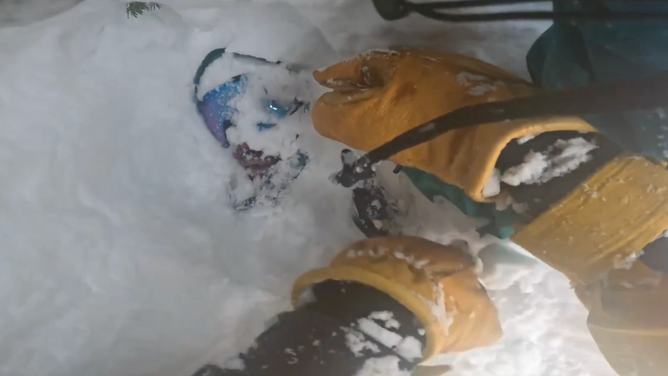 "Okay, you're good. I got you," Zuber said. "All right, we're both going to catch our breath for a sec, then I'm going to help dig you out."
After a couple of brief moments, Zuber grabs his shovel to dig out the boarder completely.
"The mountains don't care how much skill or experience you have,"  Zuber wrote alongside the video. "They don't even care if you and your ski partners are doing everything right. I'm thankful I knew just enough to scrape by and perform a successful rescue."
TMX contributed to this post.