Death toll nears 400 after Super Typhoon Rai devastates parts of Philippines
Super Typhoon Rai was the strongest cyclone to make landfall in the Philippines in 2021
Dozens of people remain missing, and aid agencies are pleading for help nearly a week after Super Typhoon Rai ravaged parts of the Philippines with sustained winds of around 150 mph.
Agencies estimate more than 9 million people lived in the impacted areas, where widespread damage occurred.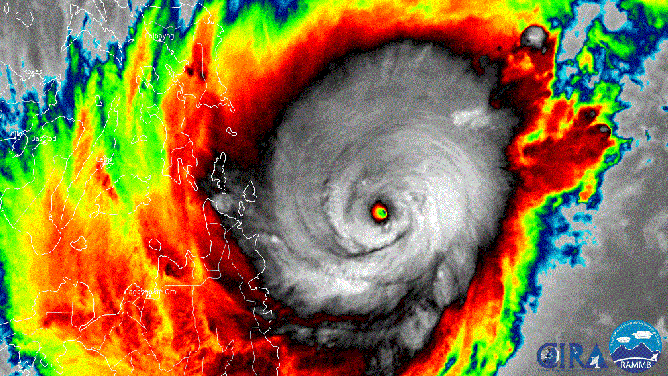 The Associated Press reported at least 375 people were dead, and dozens of others were missing, mainly in the country's central region.
The Philippine Red Cross reported that the typhoon severely interrupted water supplies, communications, and power lines.

"Filipinos are rallying together with courage, but after losing everything in this savage storm, international support will enable hundreds of thousands of people to rebuild their homes and decimated livelihoods," the Chairman of the Philippine Red Cross, Richard Gordon, said in a statement.
The Red Cross and other agencies said relief efforts were hampered because of the lack of access in the impacted areas.
Meteorologists say some residents may have been caught off guard by how quickly the cyclone strengthened before impacting the Philippines.
The National Oceanic and Atmospheric Administration said the cyclone rapidly intensified from the equivalent of a category 1 hurricane to a super typhoon with maximum sustained winds of 160 mph in the hours before landfall.
5 DIFFERENT NAMES FOR HURRICANES AROUND THE WORLD
Typhoon Rai, known locally as Typhoon Odette, was the fifteenth tropical cyclone to impact the island country in 2021.
The area surrounding the Philippines is considered to be the most active for tropical cyclones in the world. 
The Philippines' weather service says around 20 cyclones usually threaten the area each year, with the peak season usually taking place from July through October.