Baby birds are jumping from their nests to escape scorching heat in Arizona
Parents can still care for fledglings after they leap from the nest
The Summer heat is on in Arizona, with temperatures in the triple digits, and as the heat continues, wildlife rescues are seeing a surge in baby birds trying to escape the heat. 
Liberty Wildlife in Phoenix provides wildlife rehabilitation, conservation and education throughout Arizona. The organization's staff and volunteers have been bustling amid the recent heat. So far this year, the rescue has taken in 6,970 birds.
"At this time of year in Phoenix, what you really worry about are the high temperatures. And just the other weekend, we were at 113. Once we get about 110, we really see a lot of those birds jumping from their nest and falling to the ground that we need to get somebody out to rescue them," Liberty Wildlife biologist Laura Hackett said.
HOW TO WATCH FOX WEATHER ON TV
Young birds leap from the nest to seek protection and shade when it gets too hot, but they are helpless on the ground if they are too young to fly.
Last year, amid a heatwave in the Pacific Northwest, hundreds of baby birds of prey were leaping to their deaths to escape the heat. The Portland Audubon admitted 100 Cooper's Hawks in July 2021. 
Liberty Wildlife is taking in more than 100 animals a day on some days. Many are young chicks who have fallen or jumped from their nests due to the heat. Recent babies welcomed to the rehab center included baby screech owls, American Kestrels, quails, mockingbirds, woodpeckers and black-crowned night herons. 
Not all birds who fall out of nests need to be brought in for rehabilitation.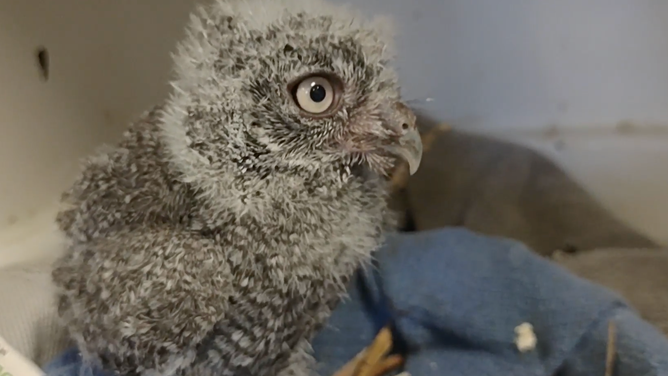 Parents will still care for fledglings on the ground, which is best for them, according to Liberty Wildlife. Someone wanting to help can place water out for the birds and refresh it daily.
"We depend on the public to keep their eyes open and keep an eye on the animals that have fallen out of their nest or that have landed in their yard to see if they actually need rescuing (of) if they can be placed back with their parents," Hackett said. "That's what we prefer."
WHAT IS THE 'FEELS-LIKE' TEMPERATURE?
If a bird cannot get back into its nest, Liberty Wildlife has rescuers that travel throughout Arizona to pick up birds and other animals with injuries.
The goal is to eventually release the animals back into the wild.
"We have volunteers that help raise the babies and also help those that are injured get rehabilitated," Hackett said.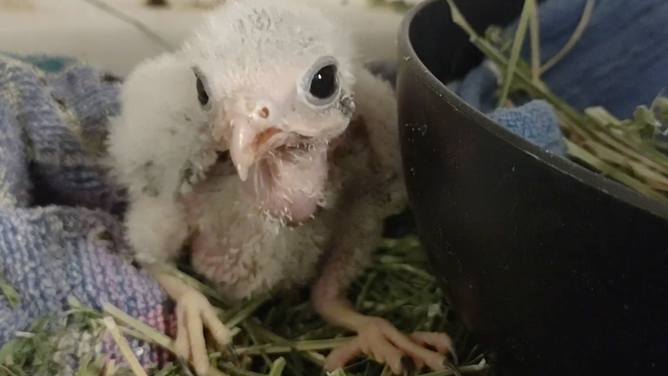 CLICK HERE TO GET THE FOX WEATHER UPDATE PODCAST
The heat isn't the only threat birds (and humans) face. The Southwest Monsoon Season is underway, increasing the chance of heavy rain, lightning and strong wind gusts.
On Wednesday, the forecast high in Phoenix was over 105 degrees with an 80-degree low temperature overnight.
Track the temperatures in your area with the FOX Weather app. The free FOX Weather livestream is also available 24/7 on the website and app and on your favorite streaming platform. The FOX Weather Update podcast also provides weather information for the entire country.