Spring avalanche buries 2 alive, kills 1 at Rocky Mountain National Park
Rescuers worked at altitudes above 11,500 feet in order to find the climbers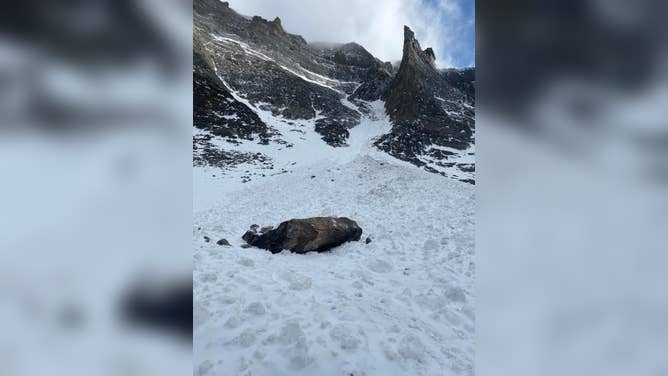 ROCKY MOUNTAIN NATIONAL PARK, Colo. --A trio of rock climbers set out early Sunday morning to enjoy the technical climb and pristine views on Mount Meeker in the Rocky Mountain National Park but never made the summit after an avalanche engulfed the climbers.
At 9 a.m. Mountain time, the rocks and snow gave way, burying the group in a rock slide and avalanche.
DANGERS OF AVALANCHES AND HOW TO STAY SAFE ON THE SLOPES 
Other climbers that witnessed the slide near the Dreamweaver Couloir called for assistance, according to the public affairs officer at the Rocky Mountain National Park.
A woman suffered minor injuries and was flown to Upper Beaver Meadows and taken by ambulance to a hospital. Another climber suffered severe injuries and fell into a very tight area of the rock formation.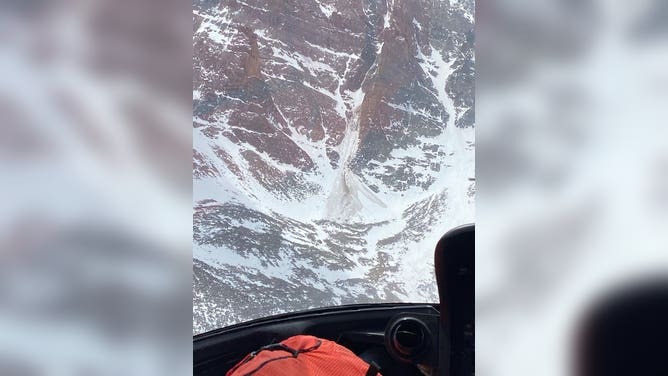 The Rocky Mountain National Park Search and Rescue Team called in a National Guard Helicopter once the airmen got a break in the weather at 2 p.m. to extricate the climber via a hoist. After two hours, he was freed and flown by MedEvac to a hospital.
COLORADO WARNS OF INCREASING AVALANCHE DANGERS AFTER SNOWBOARDER KILLED
Several other groups, including the Front Range Rescue Dogs, found the body of the second man about 5:15 p.m. The victim wore a RECCO Reflector, which directs searchers with a receiver to a person buried in an avalanche. Ground crews also used probe poles to find the victim.
Rescuers on foot worked on steep terrain above 11,500 feet. Altitude sickness can set in at 8,200 feet above sea level. They also had to work through the cold, wind and snow as you can see from the photo below.
CLICK HERE TO GET THE FOX WEATHER UPDATE PODCAST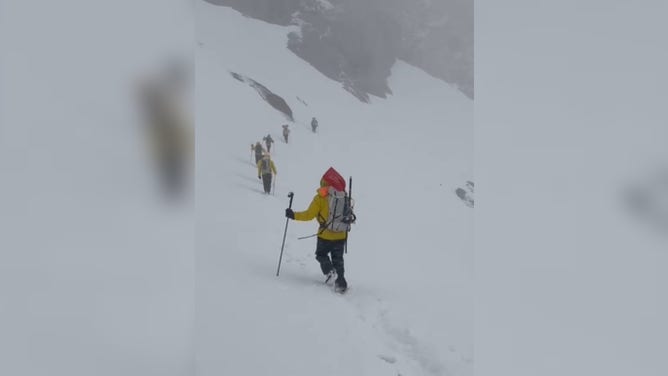 So far, during the 2021-22 season, avalanches have claimed the lives of 17 people in the U.S., according to the Colorado Avalanche Center:
Skiers: 5 (all out-of-bounds).
Snowboarders: 1 (out-of-bounds).
Snowmobilers: 6.
Snowshoers/Climbers/Hikers: 4 and 3 dogs.
Other: 1.
By state, there were seven deaths in Colorado, one in Alaska, two in Wyoming, four in Montana, two in Idaho and one in Washington.
KABOOM! HOW CANNONS ARE USED TO FIGHT AVALANCHES
This winter season is much safer than the previous season just by the numbers: 
2020-2021 37 killed (9 snowmobiliers, 17 skiers).
2019-2020 23 killed (10 snowmobilers, 8 skiers of which 4 were inbounds).
2018-2019 25 killed (7 snowmobilers, 14 skiers).
2017-2018 25 killed (12 snowmobilers, 9 skiers).
Officials said that this was a naturally occurring avalanche. The NWS reportsed that 90% of avalanches are triggered by humans.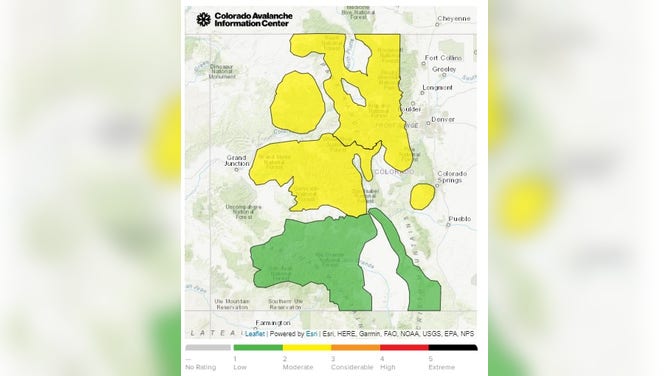 The Colorado Avalanche Information Center, put the area under moderate risk.