Third-generation air tanker pilot continues family's mission to battle California wildfires
HEMET, Calif. – Mike Venable takes to the skies – just as he has for the past 43 years – to keep his fellow Californians safe. He pilots air tankers into wildfires while advising everyone else to get out.
He is the third generation of Venables to battle the flames in the aircraft known as "73."
"My grandfather flew tanker 73. My dad flew a tanker 73, and I'm now flying a number seven three," he told FOX Weather's Max Gorden.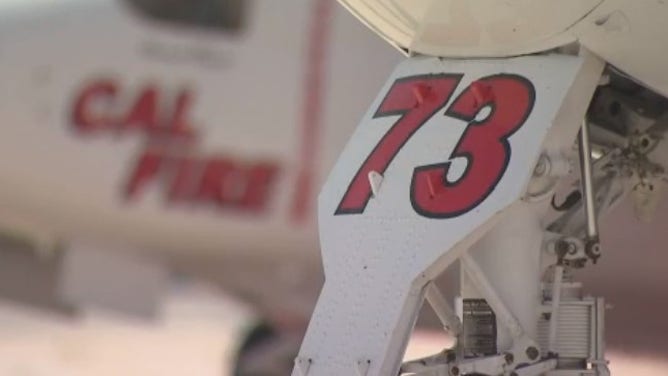 World's largest firefighting aircraft fleet combines with ground forces
Thousands of calls come into Cal Fire every year, and officials claim they can keep 95% of the fires to 10 acres or fewer. Their 60 aircraft at 14 air bases and 10 helicopter attack bases across the state ensure that any fire is no longer than 20 minutes away. California is home to the largest firefighting aircraft fleet in the world.
When the call comes in, Venable said he can be up in the air in just minutes. He said fighting the fires takes family too – work family. 
"It is kind of like a pit crew getting them in and out of here as fast as we can to get back to the incident," said Brian Risen, manager of the Hemet-Ryan Air Attack Base.
WHY FIREFIGHTERS ARE FIGHTING WILDFIRES WITH FIRE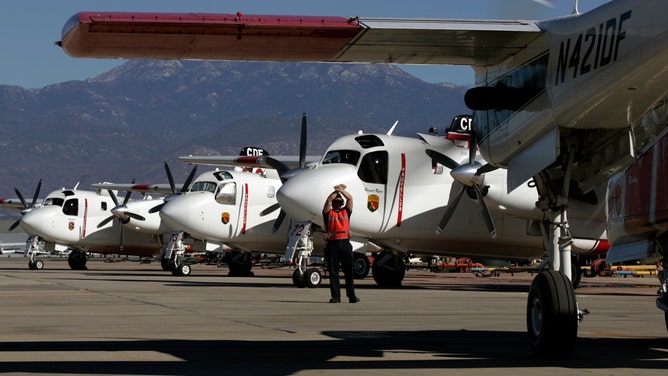 His team ensures that Venable's air tanker is filled with fire retardant, which is the bright red liquid people see streaming from the plane. The base keeps up to 58,000 gallons of it at the ready.
"It's one of those tools in the toolbox where if you don't have them, it makes firefighting a lot more difficult," Cal Fire Capt. Richard Cordova said.
Another branch on the family tree is the air attack. It features a small plane that flies above the wildfire and directs air tankers and helicopters where to drop the retardant.
"We'll try to somehow get down in the canyons and around them – sometimes the houses and the pools or people on the ground – and try to facilitate exactly what his wishes are to get the retardant where he wants it," Venable said.
HOW TO WATCH FOX WEATHER ON TV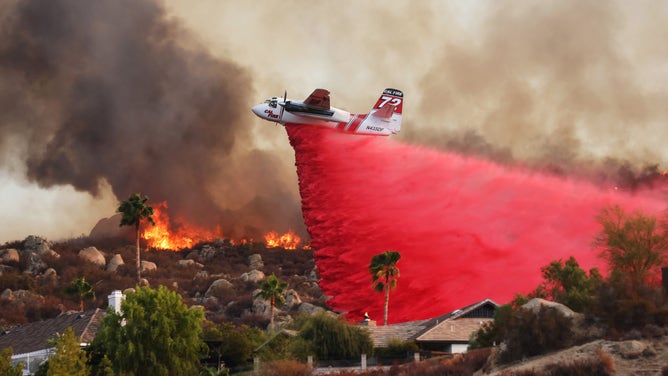 Cal Fire ground crews battle the blaze from the ground. The goal is to surround the fire with fire-suppressing retardant as well as fire lines that, hopefully, the flames can't breach. The coordinated effort takes wind and topography into account to direct the fire away from buildings or toward areas that have burned already and have no fuel to offer.
Venable is very modest about his life-saving job.
"I come to work every day, and I climb in this beautiful airplane that the taxpayers of this great state has provided us, and I go out, and I have a great time," he said.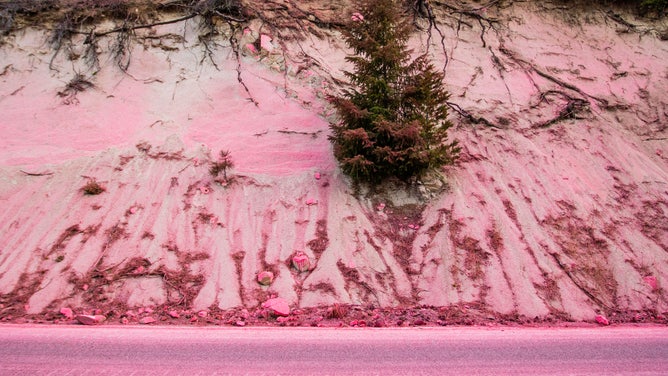 Upcoming fire season forecast
Fire advisor Lenya Quinn-Davidson of the University of California's Cooperative Extension told FOX Weather that the record snowpack and historic rains that the state saw over the winter could make this a very intense and severe wildfire season.
"All of the cold and stormy weather we had in California has kind of a two-pronged influence on fire and on the fire season that's coming up," Quinn-Davidson said. "On the one hand, a lot of the higher-elevation areas got a lot of snow and there's still snowpack. So, that can really shorten the fire season in those areas and reduce the fire threat in the early summer." 
All that water, however, helps everything grow. Once it dries out, the grass and brush are fuel for fires. 
DRAMATIC IMAGES SHOW DEVASTATION FROM ONSLAUGHT OF ATMOSPHERIC RIVERS SLAMMING CALIFORNIA

"So, in some of those lower-elevation areas, this increased moisture can actually increase the likelihood of fire spread," Quinn-Davidson said. "And just that fire behavior situation can be a lot more given a wet spring."
So far, in 2023, Cal Fire has responded to 985 wildfires that have burned more than 1,000 acres.