Who was James Webb? The namesake behind the space telescope
James E. Webb oversaw NASA during most of the Apollo program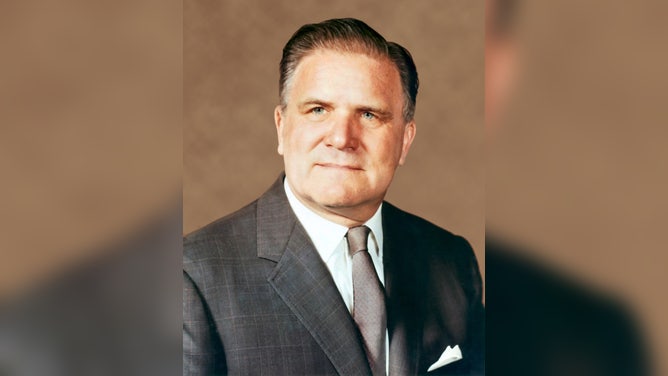 The James Webb Space Telescope is designed to make discoveries that will revolutionize what is known about the cosmos. This powerful observatory was named after NASA's second administrator James E. Webb.
The telescope with 18-gold plated mirrors and a sunshield the size of a tennis court is slated to launch from French Guiana on Dec. 25 after decades of planning and many delays. It's an international science collaboration between NASA, the European Space Agency and the Canadian Space Agency.
Until 2002, the project was known as the "Next Generation Space Telescope" because it will build on the legacy of the Hubble Space Telescope.
Webb was NASA's second administrator and led the space agency during the Apollo moon program. Prior to leading NASA, Webb served as the Undersecretary of State under President Harry Truman. 
He also led the agency when the Apollo 1 fire killed three astronauts: "Gus" Grissom, Edward White and Roger Chaffee. After the fire, Webb asked President Lyndon Johnson to handle the investigation and set out to correct the problem to get the Apollo program back on schedule, according to his NASA biography.
Webb left the agency less than a year before the Apollo 11 moon landing.
According to the JWST mission website, Webb was as much an advocate for human spaceflight as he was for science.
"He believed that NASA had to strike a balance between human space flight and science because such a combination would serve as a catalyst for strengthening the nation's universities and aerospace industry," according to his NASA biography.
Under Webb's leadership between 1961 and 1968, NASA sent robotic probes to Mars and Venus. According to NASA, Webb said a large space telescope should be a "major NASA effort."
Webb's long career in public service in the 1940s through the 1960s occurred during what became known as the "Lavender Scare" when thousands of federal workers were fired or forced to resign because of their sexuality, including at NASA. Members of the astronomy community started a petition asking NASA to rename the telescope because of this link. After a review, NASA ultimately decided not to rename the telescope.
Webb died in 1992. As a World War II veteran and U.S. Marine, he was buried at Arlington National Cemetery. A decade after his death, NASA Administrator Sean O'Keefe announced the next generation telescope would be named in Webb's honor.