Weather looking good for Wednesday's historic SpaceX flight
Inspiration 4 will be world's first all-civilian mission to orbit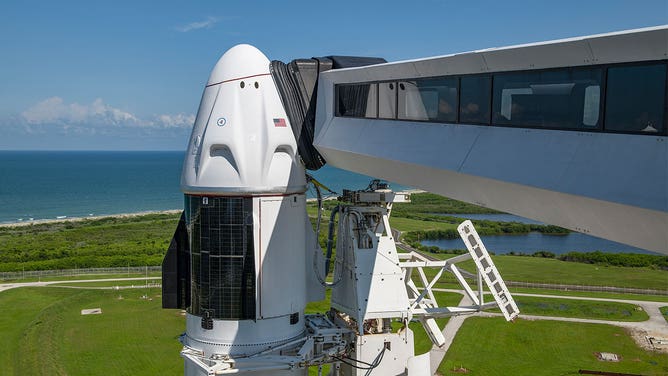 CAPE CANAVERAL, Fla. -- The weather is looking good for another historic flight by SpaceX that's set to lift off from Florida's Space Coast on Wednesday night.
The three-day Inspiration 4 mission aims to send four civilians into space. It will be the first time a crewed spaceflight with no professional astronauts aboard has been sent into orbit.
SpaceX's Falcon 9 rocket, with its Dragon crew capsule atop it, is scheduled to blast off from Kennedy Space Center in Florida during a five-hour window that opens at 8:02 p.m. Eastern.
Scattered showers and storms have developed Wednesday afternoon along a sea breeze that is moving into the interior of central Florida. Models show there is a small chance a storm could develop near Kennedy, but the bulk of the activity will be closer to the Orlando area. Storm coverage should start to decrease after sunset, which is at 7:27 p.m. Eastern.
Winds should be manageable outside of a thunderstorm. They'll start coming from the east at 5 to 10 mph before switching to a more westerly flow toward the end of the launch window.
Read more about the SpaceX mission at spacex.com.