After 'space laser' upgrade SpaceX continues launching Starlink internet constellation
The latest batch of Starlink satellites have new "space lasers'" to communicate between spacecraft.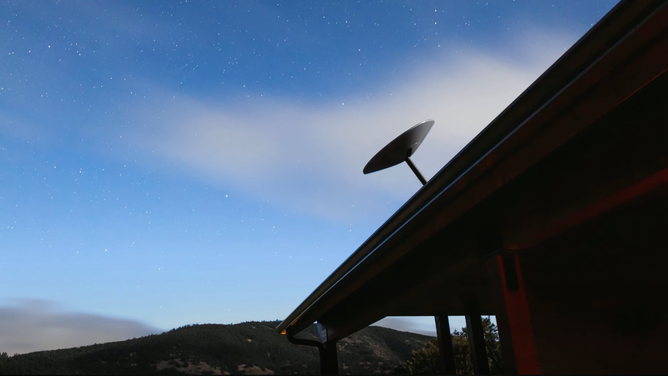 CAPE CANAVERAL, Fla. – It's been five months since SpaceX last launched a round of internet-beaming Starlink satellites from Florida because the company was working on some improvements to the spacecraft.
Elon Musk's company resumes building out its Starlink constellation with the planned launch Saturday morning of another 60 spacecraft. A Falcon 9 rocket is scheduled to liftoff at 7:19 a.m. ET from Cape Canaveral Space Force Base Space Launch Complex 40.
The launch was originally scheduled for Friday morning, but SpaceX opted to push the attempt because of unfavorable weather.
It's been a busy week for SpaceX. Another Falcon 9 launched four astronauts to the International Space Station in a Crew Dragon spacecraft on Wednesday night. Less than 48 hours before that launch, another group of astronauts returned to Earth, courtesy of SpaceX.
Forecasters with the 45th Weather Squadron predict an 80% chance of favorable launch conditions for the Starlink 4-1 liftoff.
More than three years ago, SpaceX began launching Starlink satellites to create a space-based internet using a swarm of up to 42,000 satellites. There are now more than 1,660 Starlink satellites orbiting the planet. 
In the first half of 2021, a Starlink launch happened at least once a month from Florida. However, the last Starlink launch from Florida's coast occurred in June. SpaceX recently launched a batch of 51 satellites from California's Vandenberg Air Force Base in September. 
The lull in launch cadence was because SpaceX was upgrading its next round of spacecraft with new "space lasers."
During the last launch, SpaceX Dragon propulsion engineer Youmei Zhou said the upgraded satellites were a "huge leap forward" for the constellation. 

Most satellites don't speak to each other directly but use ground stations to relay communications between satellites. Starlink's last launch tested new inter-satellite links which require fewer pings to ground stations, explained Zhou. All future satellites will use these new "space lasers."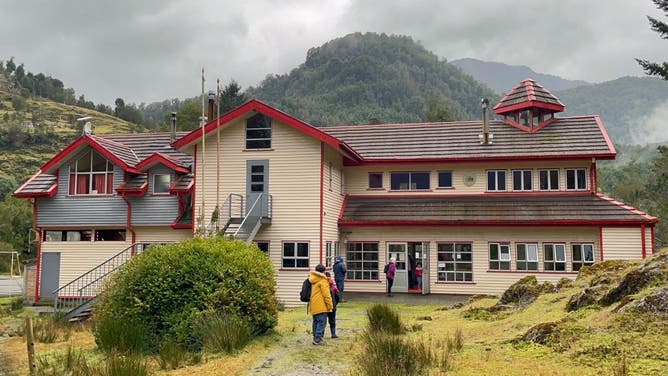 The concept behind Starlink, according to SpaceX, is to provide high-speed internet to even remote areas of the world.

For a $500 deposit, customers can order their Starlink kits that include a dish nicknamed "dishy" and be set up using a smartphone.
According to the Starlink website, the dishes can withstand severe weather, including freezing temperatures, heat, hail, sleet, heavy rain, and gale-force winds. The website boasts that dishy "can even melt snow."
In September, Zhou listed off the areas with Starlink beta service available, including the U.S., Canada, the United Kingdom, Germany, New Zealand, Austria, Belgium, Switzerland, France, the Netherlands, Denmark, Ireland, Chile, and Poland.
In August, a remote area of southern Chile became the first to try Starlink internet becoming the first in Latin America to use the service.
Zhou said more than 100,000 Starlink user terminals had shipped, and more than half a million people have ordered or put down a deposit for the new internet service.
The most significant factor is waiting for the kit to arrive after signing up. The website says its expanding service to more areas in 2022.
Thursday's launch will mark the 32nd dedicated Starlink launch and the 17th this year.