Space technology company relied on for stunning images during war and disaster
Maxar says they have built hundreds of satellites for everything from communication to climate over the last six decades.
WESTMINSTER, Colo. – A commercial satellite company that is used to providing stunning images of natural disasters from thousands of miles away is helping to provide unique views of conditions on the ground during the Russia-Ukraine conflict.
Maxar Technologies is working with intelligence agencies and releasing photos to show where Russian troops have assembled, the damage that has been caused and where the conflict could go next.
"Through our News Bureau initiative, and of our own volition, Maxar has made much of this imagery available to news organizations to support global transparency and combat the spread of disinformation," Dan Jablonsky, Maxar CEO, said in a statement.
The Colorado-based company said they are using their Constellation satellite to provide the U.S., NATO partners and even Ukraine with the time-sensitive imagery.
NASA: RELATIONSHIP WITH RUSSIAN SPACE PROGRAM UNCHANGED SINCE UKRAINE INVASION
"We are proud of our contributions to the public discourse around this tragic situation and will continue to share imagery to document the invasion and resulting humanitarian crisis," Jablonsky stated.
And while keeping eyes over a large conflict zone might be a new endeavor for the company, it has been monitoring global events for decades.
The space technology giant said over the last 60 years, it has launched more than 280 satellites for a variety of different uses.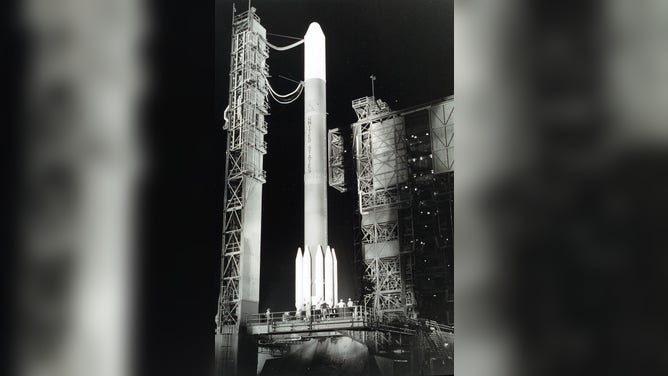 Several of the satellites were designated strictly for use by the National Oceanic and Atmospheric Administration and the Geostationary Operational Environmental Satellite program.
HOW TO WATCH FOX WEATHER ON TV
Maxar (then Ford Aerospace) built the first three satellites of the GOES series, which meteorologists credited for advancements in global forecasting.
The near-real-time imagery just does not come cheap, the U.S. government has several contracts worth millions of dollars for Maxar's services.
The company reports having a significant role in more than 90 geostationary satellites that are currently in orbit.