NASA seeks help exploring the unique sounds of outer space
The sun is a constant source of plasma waves that cannot be heard by humans, but they can result in damage to satellites, spacecraft and generate stunning displays of northern and southern lights.
NASA officials said they are looking for a few citizen scientists to help them embark on a mission to find interesting patterns of sounds the agency has collected over the years from outer space.
The endeavor known as the Heliophysics Audified: Resonances in Plasmas project is taking ultra-low-frequency waves and altering them into frequencies that humans can easily hear.
The space agency launched a series of satellites in 2007 to collect observations of the plasma being released from the sun.
To the naked eye, space appears to be nothing more than a void between celestial bodies, but space experts said that isn't the case. Instead, space is full of charged particles. When the particles strike Earth, it causes the elements to vibrate like the plucked strings of a harp. Thus, the HARP project was born.
"What excites me most about the HARP project is the ability for citizen scientists to make new discoveries in heliophysics research through audio analysis," Michael Hartinger, a heliophysicist at the Space Science Institute in Colorado, said in a statement. "We need their help to understand complex patterns in the near-Earth space environment."
LISTEN TO THE HAUNTING SOUNDS OF A BLACK HOLE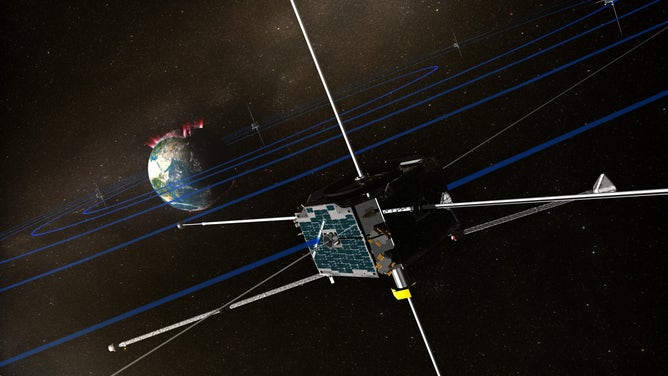 According to the project team members, humans can often pick out complex patterns better than computers because of the complexity of the audio.
The sounds resemble whistles, crunches and whooshes that people regularly hear in daily life.
The benefits of seeking public input have been seen, according to the HARP team. A group of London high school students was able to identify a complex sound pattern that computer methods missed.
"The human sense of hearing is an amazing tool," Martin Archer, a HARP team member at the Imperial College London, stated. "We're essentially trained from birth to recognize patterns and pick out different sound sources. We can innately do some pretty crazy analysis that outperforms even some of our most advanced computer algorithms."
NASA UNVEILS ARTEMIS II ASTRONAUTS WHO WILL EMBARK ON HISTORIC MISSION AROUND THE MOON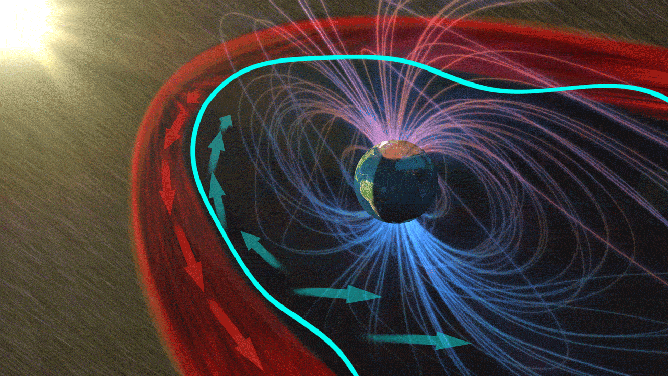 Preliminary reviews have also revealed frequencies changing in ways scientists did not expect.
"HARP has the potential to find things that we weren't expecting, which is really exciting," said Archer. 
To explore the sounds and contribute to the project, visit the HARP website.