Rocket Lab suffers launch failure, satellite lost after liftoff
Rocket Lab said the issue occurred around 2 minutes into the launch, resulting in the end of the mission for Capella Space.
MAHIA PENINSULA, New Zealand – Space company Rocket Lab said it suffered an issue after launching a satellite from New Zealand on Tuesday resulting in the end of the mission.
The company launched its Electron rocket with a satellite for Capella Space after 2:30 a.m. ET from its launch site on the Mahia Peninsula in New Zealand. 
Rocket Lab said after liftoff the rocket successfully completed a first-stage burn and stage separation as planned before the mishap. About 2 minutes and 30 seconds into the flight "an issue was experienced … resulting in the end of the mission" and the loss of the Acadia SAR satellite, the company said in a statement.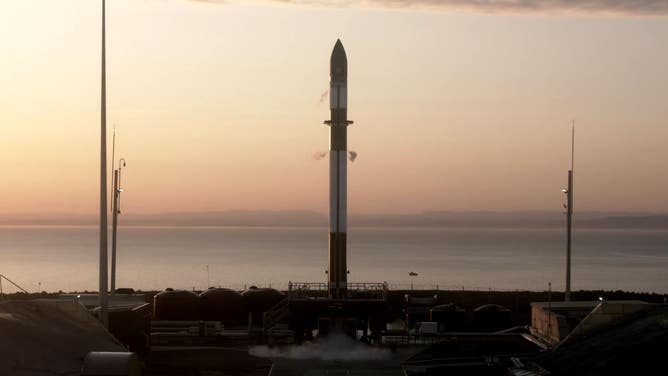 "We are deeply sorry to our partners Capella Space for the loss of the mission," Rocket Lab said.
The Federal Aviation Administration is investigating the incident and Rocket Lab said it's working to support the agency to determine the cause of the problem.
ROCKET LAB LAUNCHES NOAA PAYLOAD TO CONTINUE GLOBAL WILDLIFE, CLIMATE-TRACKING MISSION
The launch marked the 41st mission for the company with headquarters in Long Beach, California. Rocket Lab previously launched 171 satellites successfully. After a previous launch failure in 2021, Rocket Lab returned to flight later that year.
"We will identify the issue swiftly and implement corrective actions and return to the pad shortly," Rocket Lab said in a statement.
Rocket Lab has postponed its next mission until it implements corrective actions.