Rocket Lab prepares to launch NASA's tiny spacecraft to the moon
Electron rocket launching CAPSTONE from New Zealand no earlier than June 28
Rocket Lab is inching closer to launching NASA's microwave-size spacecraft to the moon, laying the groundwork for future astronaut missions.
NASA's CAPSTONE spacecraft stands for Cislunar Autonomous Positioning System Technology Operations and Navigation Experiment, which will test navigating around the moon in a Near-Rectilinear Halo Orbit. 
This is the orbit NASA plans to use for the Lunar Gateway, a small orbiting station around the moon. Gateway is a crucial part of NASA's Artemis moon program, including NASA's SLS rocket, Orion spacecraft and SpaceX's Starship spaceship. 
HOW TO WATCH FOX WEATHER ON TV
Rocket Lab is targeting no earlier than June 28 to launch its Electron rocket with NASA's CAPSTONE spacecraft. The launch will take place from the company's launch pad on the Mahia Peninsula in New Zealand. 
If the launch is delayed after Tuesday, Rocket Lab says it has backup opportunities through July 27. 
NASA managers and Rocket Lab teams are evaluating weather and other factors to determine the next launch attempt after standing down from a launch on June 27. CAPSTONE will arrive at the moon on Nov. 13 regardless of the launch date if it leaves Earth by the end of the current window in late July. 
The overall mission for the 55-pound spacecraft is considered a NASA technology demonstration mission and relatively cheap for space exploration at $19.98 million. 
STELLAR ALIGNMENT! 5 PLANETS LINE UP FOR A NIGHTLY SHOW IN JUNE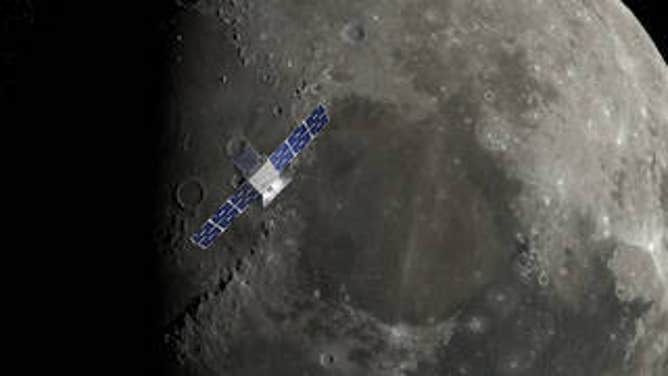 "It goes without saying that we view the capstone mission as a whole, as a valuable precursor, not just for Gateway, which we talk a lot about for CAPSTONE, but also for Orion and the human landing system in the larger architecture," NASA's Exploration Mission Planning Office Chief Nujoud Merancy told reporters in early June. 
After launch, CAPSTONE will take three months to reach the moon and orbit it for six months.
Rocket Lab's new Lunar Photon upper stage will inject CAPSTONE into the highly efficient transfer orbit to the moon. A Photon engine burn will help Photon escape Earth's orbit and head toward the moon. CAPSTONE will deploy from Photon and head to its final destination about halfway to the moon. Meanwhile, Photon will head out into interplanetary space. 
39 YEARS OF AMERICAN WOMEN IN SPACE: HONORING SALLY RIDE'S HISTORIC JOURNEY
The Near-Rectilinear Halo Orbit will take CAPSTONE within 1,000 miles of one lunar pole and then 43,000 miles from the opposite pole at its furthest once a week. According to NASA, this halo-like orbit requires less propulsion for spacecraft flying to and from the moon versus circular orbits.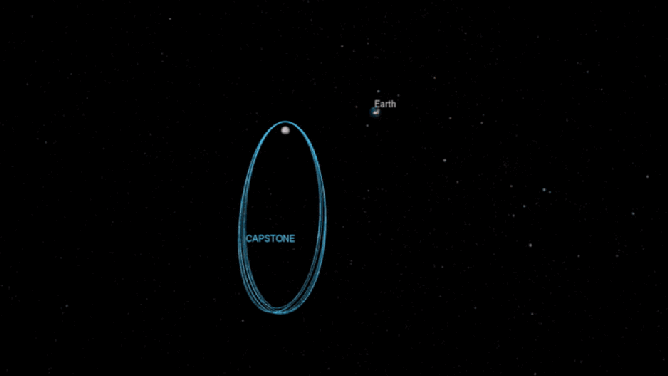 CAPSTONE Principal Investigator and Advanced Space CEO Bradley Cheetham said the spacecraft would be influenced by both the moon and Earth, creating some navigation challenges.
"So that combination of two bodies and the sort of evolution over a seven-day orbit of which is more dominant is more impactful that really drives some of those operational complexities," Cheetham said.
CLICK HERE TO GET THE FOX WEATHER UPDATE PODCAST
CAPSTONE is one small part of NASA's goal to return humans to the moon by 2025. 
After recently completing a fourth wet dress rehearsal with the Space Launch System (SLS) and Orion spacecraft, the agency is now looking at September windows for the first launch known as Artemis-1. 
Be sure to download the FOX Weather app to track any storms in your area and receive potentially life-saving weather alerts issued by the National Weather Service. The free FOX Weather livestream is also available 24/7 on the website and app and on your favorite streaming platform. The FOX Weather Update podcast also provides weather information for the entire country.