Late 'Star Trek' actress Nichelle Nichols to grace one final voyage into the cosmos
The Enterprise mission will catch a ride on a United Launch Alliance rocket that will launch during the winter from Cape Canaveral, Florida.
CAPE CANAVERAL, Fla. – A Star Trek actress who many credit for stoking their fascination of space will spend an eternity exploring the cosmos on the first ever deep space memorial mission.
Nichelle Nichols passed away in July at the age of 89, but Celestis, Inc. recently announced that some of her ashes will join many others on the inaugural mission.
The Texas-based company said they'll use a United Launch Alliance rocket to launch more than 150 capsules containing cremated remains, DNA samples and greetings on an endless journey into space.
Aboard the rocket named Vulcan Centaur will be ashes from Star Trek's creator and several other cast members.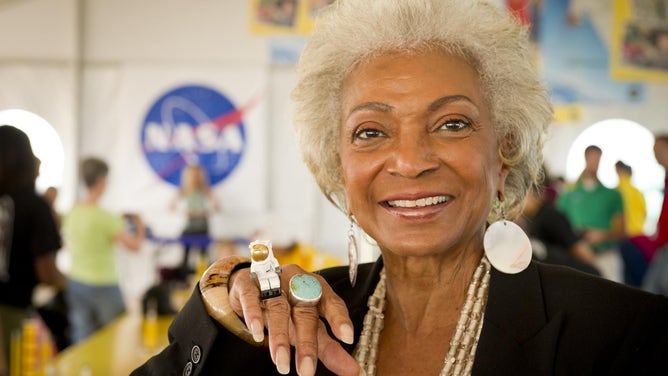 VIDEO: SEE WHAT HAPPENS WHEN LIGHTNING AND AN AURORA MIX IN THE SKY
"We're very pleased to be fulfilling, with this mission, a promise I made to Majel Barrett Roddenberry in 1997 that one day we would fly her and husband Star Trek creator Gene Roddenberry together on a deep space memorial spaceflight," Celestis Co-Founder and CEO Charles M. Chafer said earlier this year, before the death of Nichols. "The mission is named Enterprise in tribute to them - and also fellow mission participant and beloved actor, James "Scotty" Doohan - as well as the many Star Trek fans who are joining them on this, the 20th Celestis Memorial Spaceflight."

A firm date has not been set for the rocket launch, but the company said they are planning for a December event from Cape Canaveral, Florida.
The rocket will have many tasks, but ULA said the first responsibility will be to get a lunar lander on a trajectory to the moon before its upper stage departs with the memorial payload.
Launching cremated remains into space is not a new task, but sending them beyond the orbit of Earth and the moon is a mission that will break boundaries, an action synonymous with Nichols' life.
HOW TO WATCH FOX WEATHER ON TV
"Nichelle Nichols was a trailblazing actress, advocate and dear friend to NASA. At a time when Black women were seldom seen on screen, Nichelle's portrayal as Nyota Uhura on Star Trek held a mirror up to America that strengthened civil rights," NASA Administrator Bill Nelson said in a statement after her death. "Nichelle's advocacy transcended television and transformed NASA. After Apollo 11, Nichelle made it her mission to inspire women and people of color to join this agency, change the face of STEM and explore the cosmos. Nichelle's mission is NASA's mission. Today, as we work to send the first woman and first person of color to the Moon under Artemis, NASA is guided by the legacy of Nichelle Nichols."
Once the payload is in orbit, the "Enterprise Flight" will be renamed "Enterprise Station" with the hopes that it'll serve as a symbol from Earth to other lifeforms in the galaxy.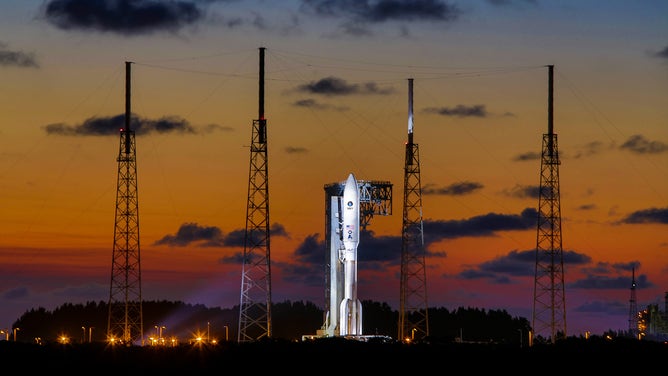 Learn more about memorial spaceflights: Click here