New rocket in town: Astra ready for first liftoff from Cape Canaveral
Feb. 5 launch will bring life back to Launch Complex 46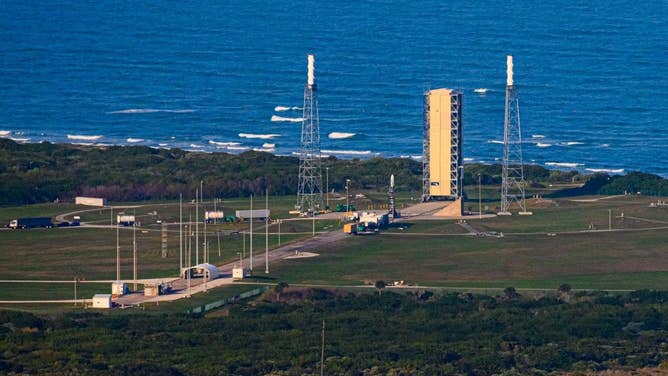 CAPE CANAVERAL, Fla. – There is a new rocket calling the Space Coast home as private space company Astra prepares to launch for the first time this week from Florida. 
It won't be United Launch Alliance or SpaceX counting down for liftoff from Cape Canaveral Space Force Base for the first time in years. While there have been other launch providers in the past decade, including Northrop Grumman and formerly Orbital ATK, this year will welcome several new rockets to the Eastern Range, bringing life to long-dormant launchpads along the Cape.
Astra's Rocket 3.3 will be the first launch under NASA's Venture Class Launch Services Demonstration 2 contract. According to NASA, Astra is scheduled to launch no earlier than Saturday from Space Launch Complex 46 at Cape Canaveral Space Force Station. Liftoff is expected at 2:10 p.m. ET within the three-hour launch window.
Space Force weather officers give Rocket 3 a 70% chance of favorable weather for the launch window opening at 1 p.m. Saturday.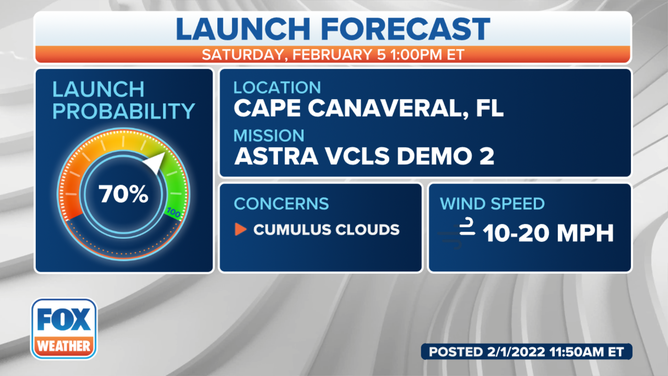 The rocket will be carrying CubeSats as part of the Educational Launch of Nanosatellites (ELaNa) mission. Three of the spacecraft are from U.S. universities, and a fourth CubeSat is a demonstration mission for Johnson Space Center. 
DELAYS SET UP SPACEX FOR POTENTIAL TRIPLE LAUNCH WEEK
The University of Alabama, Tuscaloosa's BAMA-1 CubeSat will be another technology demonstration studying the use of a drag sail to deorbit a satellite, potentially helping with the growing space debris problem in low-Earth orbit.
INCA is a New Mexico State University payload designed to improve space weather models.
Rocket 3 is also launching the University of California, Berkley spacecraft called QubeSat, a mission to test a device that could provide high accuracy measurements space. 
Launch Complex 46 returns to life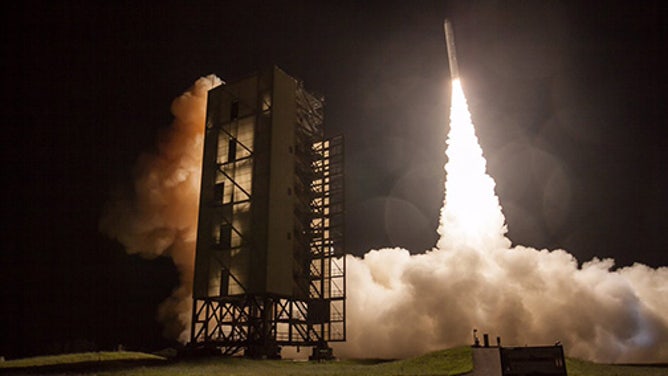 Originally constructed as a trident missile launch site by the U.S. Navy in the late 1980s, Launch Complex 46 went unused starting in 1999 for over a decade before refurbishment started and was complete in 2017, according to the U.S. Space Force. Florida's spaceport authority, Space Florida, now manages and leases the launch complex. 
The last launch from this Cape Canaveral launch site happened in 2019 when NASA tested its Orion spacecraft abort system. Before that, it was used in 2017 for a U.S. Air Force Space Command mission. 
NASA TARGETING SPRINGTIME LAUNCH FOR ARTEMIS-1 MOON ROCKET
According to the Space Force, the launch facility can support multiple rockets from different companies. 
About Astra
Founded in 2016 by Chris Kemp and Dr. Adam London, Astra Space Inc. has another launch site at the Kodiak Spaceport in Alaska where it's conducted multiple test flights, the most recent in November 2021 reaching orbit. The company's rocket factory is in Alameda, California. 
Astra went public (NASDAQ: ASTR) in July 2021 and is the first space launch company publicly traded on Nasdaq.
In December, Astra announced it would begin launching from Cape Canaveral. The company says it has plans for more spaceports coming soon.
Astra's Rocket 3 can launch up to 630 kg to low-Earth orbit.
Astra has another NASA launch planned this year. NASA's TROPICS mission will gather data on tropical cyclones using a constellation of six small spacecraft. However, that mission will be broken up into three separate launches over a 120-period and from Kwajalein Atoll in the Marshall Islands. 
The final TROPICS launch is slated for this summer, with the first happening in early 2022.