These photos of the sun will put your 4K TV to shame
NASA and ESA Solar Orbiter captures photos of the sun in 10 times the resolution of a 4K TV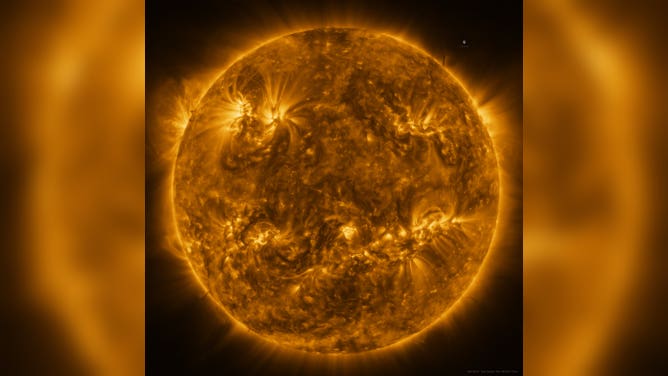 Have you ever really looked at the sun? Not directly, of course, that could cause permanent eye damage, but photos of the sun are the next best thing, and NASA and the European Space Agency's Solar Orbiter just provided the most detailed look yet at our solar system's star.
The Solar Orbiter spacecraft took images of the sun using its extreme ultraviolet imager (EUI) on March 7, detailing the whole disc, the outer atmosphere and corona. 
CHEF JOSÉ ANDRÉS IS SENDING A FAMILY MEAL OF PAELLA TO SPACE WITH AXIOM-1 CREW
The final image contains more than 83 million pixels, according to the ESA, which has 10 times better resolution than what your 4K TV will display.
The ESA has an interactive tool that allows the viewer to zoom in and scan over the highly detailed image. 
According to the space agency, dark filaments can be seen ejecting from the sun. These solar eruptions cause space weather storms that can cause radio and GPS outages on Earth and phenomena like the Northern Lights.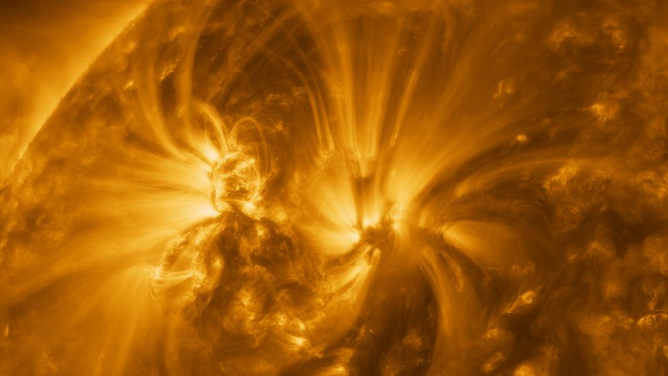 Another instrument on Solar Orbiter recorded the layers of the sun, from its atmosphere down to the chromosphere, which is closer to its "surface."
LOS ANGELES' ICONIC PACIFIC WHEEL TO GO DARK IN FIGHT AGAINST CLIMATE CHANGE
ESA said the colors in the images below correspond with different elements and temperatures. For example, the yellow and neon colors are more than 1.1 million degrees Fahrenheit, and the purple shows hydrogen gas at 18,032 degrees.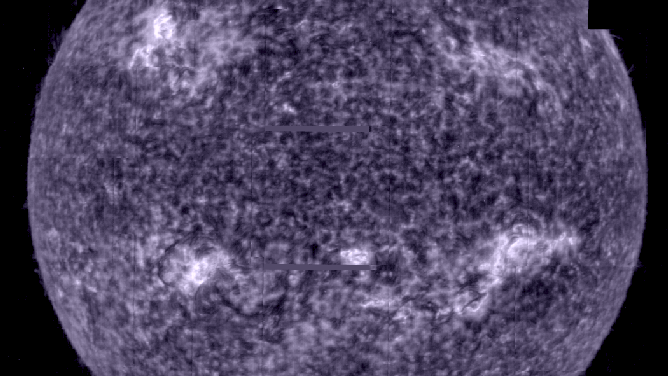 These images were taken about halfway between Earth and the sun or about 45 million miles away.
On Friday, the Solar Orbiter will reach its closest orbit to the sun yet at 31 million miles and will send back even higher-resolution images. The ESA said it expects to share those new images in the coming weeks.