She wasn't allowed to study astronomy -- then, she became a NASA scientist
NASA's Hashima Hasan reflects on her career of leading missions to understand our universe
Inspiration can come from anywhere. For astronomer Hashima Hasan, it came from the twinkling, velveteen sky.
Hasan is the deputy program scientist for NASA's James Webb Space Telescope. Launched in December 2021, the telescope's mission is to see deep into the universe -- and into its past.
For more than 30 years, Hasan has been a part of the telescope's journey, helping bring it from inception to launch to exploration.
As the telescope explores the universe and its origin story, Hasan reflects on her own — one that began when she was a young girl gazing at India's night sky and seeing her future written among the stars.
Galaxy class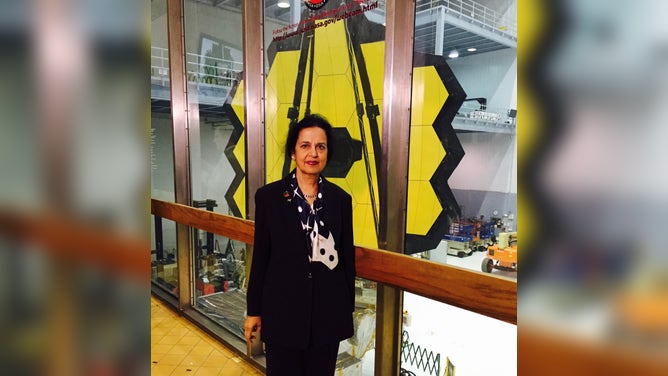 "I think of James Webb Telescope as a technological wonder, which will open up the universe like never before," Hasan said.  
"It will tell us how the first stars and galaxies were formed, how extrasolar planets were formed, how our own planetary system was formed, and give us more details on our own planets and tell us how the very elements that made life were formed."
LEARN MORE ABOUT THE JAMES WEBB SPACE TELESCOPE
Launched on Christmas Day 2021, the telescope took nearly a month to unfold its tennis court-sized mirror and reach its position at about a million miles from Earth. Its mission is currently estimated to last up to about two decades.
"It's going to be an exciting mission," Hasan said.
From India with love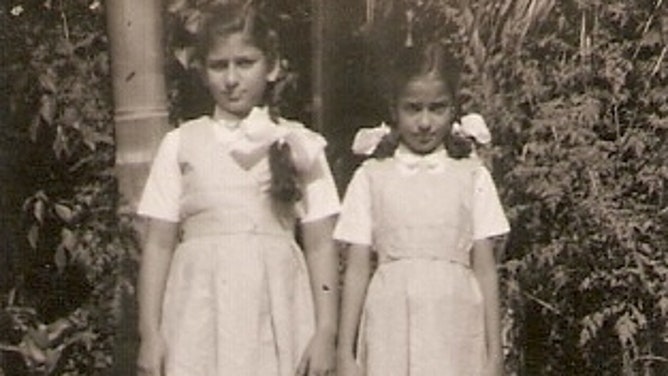 Before her time at NASA, Hasan's curiosity about space exploration was being sparked halfway around the world.
"I always go back to my childhood when I was raised in India at the time where the skies were very dark — there was no light pollution; electricity was just coming," Hasan said. "We used to sleep outside at night in the summer because it was so hot, and I used to be fascinated with the stars."
Her family helped fuel this fascination, as they followed the space race between the former Soviet Union and the USA.
When Hasan was about six or seven years old, her grandmother gathered their household to watch the USSR's Sputnik appear in the sky over their hometown of Lucknow. Then, when Soviet cosmonaut Yuri Gagarin — the first person who went into space — visited Lucknow, Hasan's mother brought the family to meet him.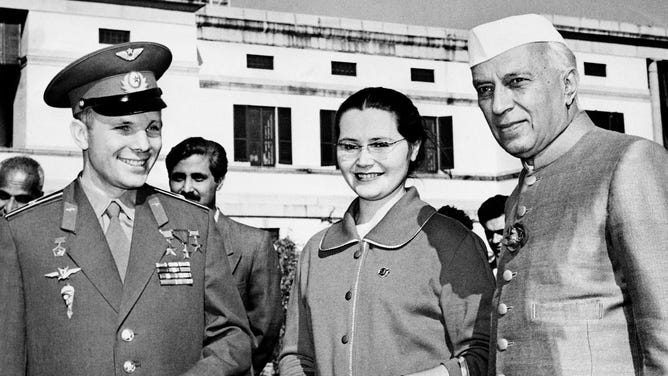 Despite Hasan's interest in space and desire to study astronomy in school, she had to consider other factors in determining her career path.
"As a young girl, I wouldn't have been allowed to go out at night for observations, so I couldn't take astronomy," she said. "So, I took physics, chemistry, math and eventually, I got my Ph.D. in nuclear physics."
She received her Ph.D. from the University of Oxford in 1976, and the years that followed were filled with many milestones for Hasan.
She returned to India, married, moved back and forth between India and the U.S., became a mother and all the while, she worked as a nuclear physicist.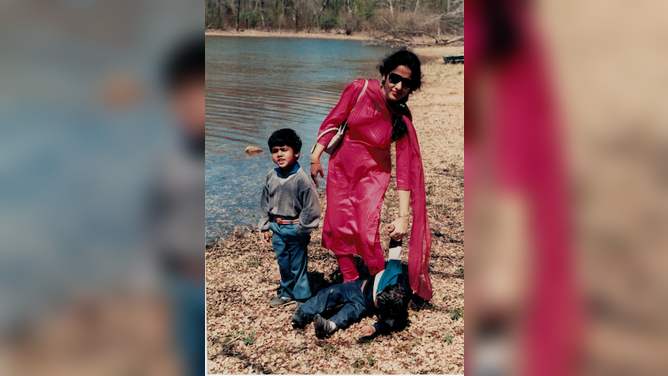 However, when she and her family moved to Maryland, an old love — astronomy — found its way back to Hasan.
"This new institute had opened, the Space Telescope Science Institute, and they were looking for someone who could write the simulation software for the optics of the Hubble and its science instruments," Hasan said. "They asked me, 'Can you do it?' And I said, 'Sure, I can.'"
"I had this confidence of a physicist that I could do anything, so that's how I started astronomy."
Then, NASA came calling, and Hasan was hired as a visiting senior scientist.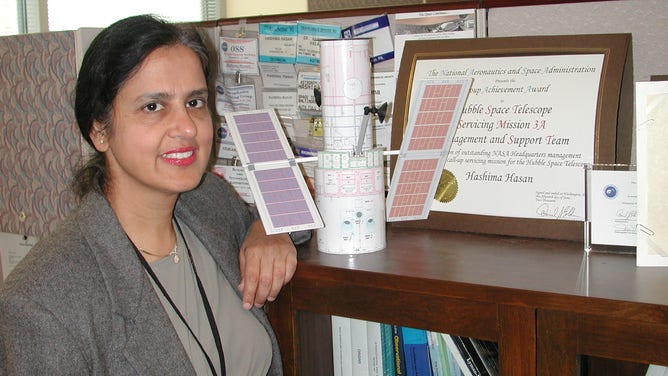 "I used to get goosebumps that 'I'm actually here at NASA!' enough to give myself pinches that I'm actually here at NASA — something I've dreamt of as a child, but I never thought I would ever do it," she said. "It was really, really exciting."
Hasan went on to work on a number of missions at NASA, such as the Hubble Space Telescope prior to her time with the James Webb Space Telescope. Today, she is the NASA Program Scientist for NuSTAR, the Keck Observatory and ADCAR. She is also the Education and Communication Lead for Astrophysics and Executive Secretary of the Astrophysics Advisory Committee.
Ceilings beneath the stars
Despite her zig-zag path, Hasan found her way back to a field that she once thought was unachievable -  astronomy.
"It was always there in the background, but I never consciously thought I'll be able to do it," she said.
While she landed a job in her "dream" organization, in her early days in astronomy, she noticed that she'd usually be the only Asian American and, sometimes, the only woman in a meeting room.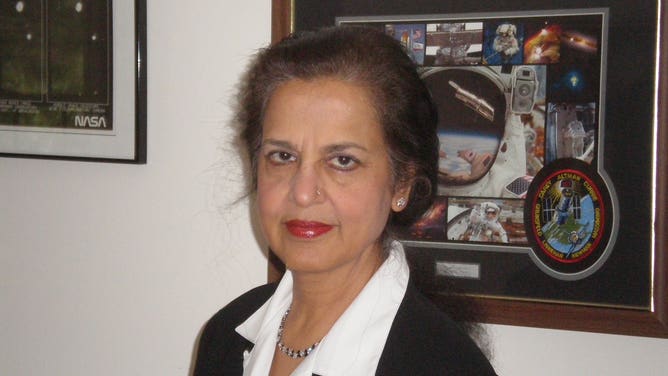 "I was very overwhelmed and a little bit intimidated. In that sense, I always pulled myself back rather than putting myself forward," she added. "And I have always felt what we call the bamboo ceiling — I've always felt that people have been very supportive, very helpful, but the bamboo ceiling, I felt, was there."
"There's the glass ceiling, which is usually used for women, and among us Asian Americans, we call the bamboo ceiling, which Asian Americans face. That, although they may have all the capability to rise to the top, but somehow they're not able to get there. Whether it's real or not or just perceived, I can't say, but that's how we feel."
Hasan said that she's beginning to see some changes, with more Asian Americans in the sciences.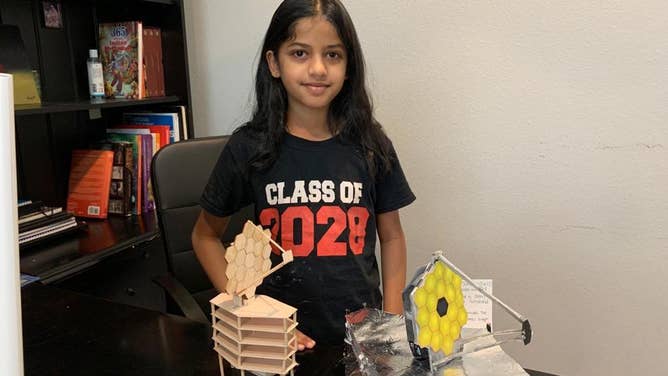 To all aspiring astronomers, Hasan gives this advice:
"Have confidence in yourself and pursue your dreams. Don't let anyone dissuade you," she said. "To the young women, I would say that whatever decision you make, you have to find what is the right answer for you."
"If you decide as a young woman whether you want to decide to be a wife and a mother or a professional or both, that should be your decision and not someone else's decision. At the same time, our men have to respect us and treat us as equals."
Lightyears beyond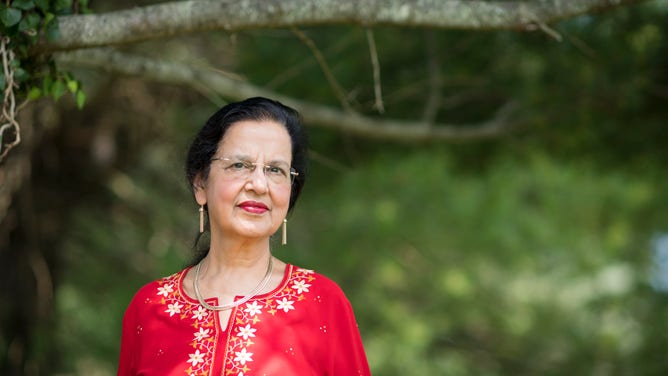 Hasan celebrates a career spanning multiple fields, continents and missions that have made significant scientific impacts.
Today, she continues to make her mark, as she leads her fellow scientists to peer through the lens of the James Webb Telescope and see deep into the universe.
"Looking at those galaxies in there — we haven't seen anything like that before," she said. "And this is just the start."