Mission success for Astra weeks after failed Florida launch
'This has not been easy,' Astra CEO Chris Kemp said about returning to flight a month after failed mission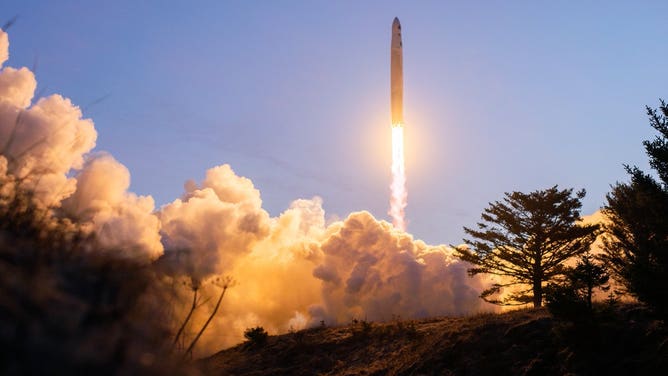 Astra successfully returned to launch Tuesday, sending its first commercial payload to space following the recent failed mission in Florida about a month ago.
The newcomer to the Space Coast launched Feb. 10 on its maiden voyage from Florida. However, it did not achieve its mission of delivering four small spacecraft into orbit for NASA.
On Tuesday morning, Astra's Rocket 3.0 launched from the spaceport in Kodiak, Alaska, carrying several payloads for Spaceflight Inc., a broker that purchases rockets and coordinated launches for ride-sharing customers. 
The hosts of Astra's launch live stream ended the video after a successful launch while they awaited confirmation the payloads had been deployed. About 15 minutes later, Astra CEO Chris Kemp came back on to say their customers had informed Astra their satellites "are alive" and "talking."
Kemp praised the team at Astra for being able to come back so quickly after the failed launch.
"These guys have worked hard for this. This has not been easy," Kemp said. "We had a flight just over a month ago, and the team worked really hard, every day, every weekend, many nights, to quickly identify the issues we had on the flight, get another rocket back to Kodiak and fly it, and it was absolutely the right thing to do."
Spaceflight Inc. said three customers launched on Tuesday's mission, including a technology demonstration for NearSpace Launch and Oregon's first satellite, a CubeSat built by Portland State University students. Spaceflight Inc. did not disclose the third customer.
Oregon's CubeSat team confirmed it was communicating with the satellite soon after launch.
Last week, the company said it had determined the cause of the Feb. 10 failure and made changes moving forward to prevent another incident. The company says an initial investigation reveals an electrical issue was the cause of the mishap.
Founded in 2016, Astra Space Inc. reached orbit for the first time in November 2021. Astra went public (NASDAQ: ASTR) in July 2021 and is the first space launch company publicly traded on Nasdaq.