Magnitude 5.6 earthquake reported off the coast of Alaska
There's no threat of a tsunami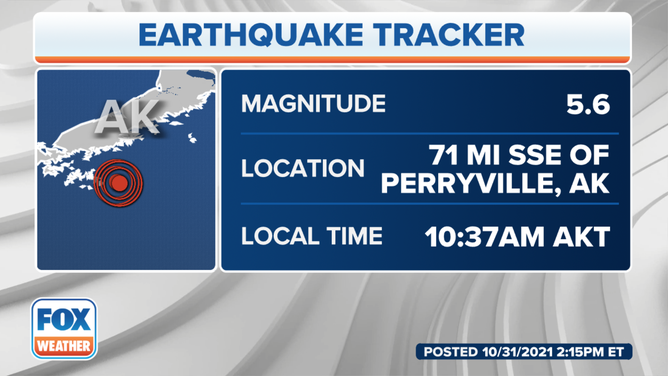 PERRYVILLE, AK. - A magnitude 5.6 earthquake was reported off the coast of Alaska Sunday morning, according to the United States Geological Survey.
The earthquake struck about 68 miles (110km) south-southeast of Perryville, Alaska.
The earthquake was reported to be at a depth of almost 20 miles (31.8 km).
No damage or injuries were reported, and the USGS said there is no threat of a tsunami in the area.
Aftershocks can be expected.