Magnitude 4.7 earthquake reported off the coast of Oregon
No tsunami threat after the early-morning earthquake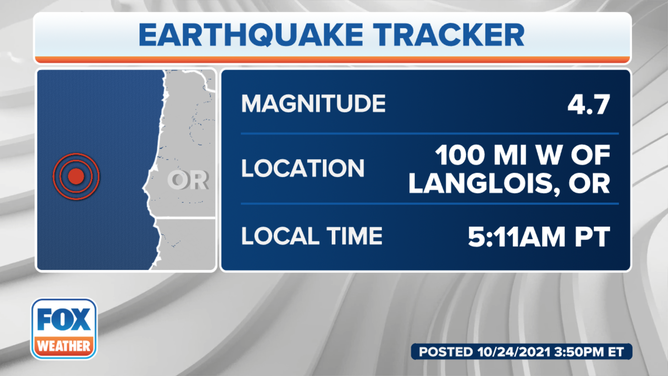 An earthquake was reported off the coast of Oregon early Sunday morning.
The magnitude 4.7 earthquake occurred just after 5 a.m. local time about 160km west of Langlois, Oregon.
The earthquake went largely unfelt, but some people did report feeling shaking at the time.
There was no threat of a tsunami.
No injuries or damage were reported.