Magnitude 4.7 earthquake reported off the coast of Hawaii
No reports of injuries, damage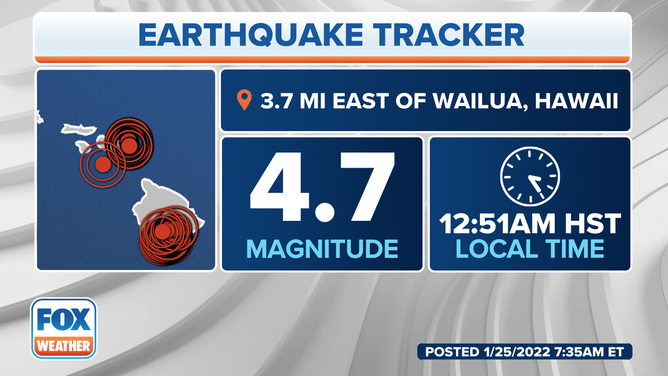 WAILUA, Hawaii - Many people in Hawaii were jolted awake by a magnitude 4.7 earthquake early Tuesday morning.
The earthquake was reported just before 1 a.m. local time a few miles to the east of Wailua, which is on the island of Kauai, at a depth of about 25.5 miles.
The USGS says the earthquake was felt across the island chain, with people in Honolulu and Hilo reporting feeling the ground move.
So far, there are no reports of any injuries or damage as a result of the earthquake.