Magnitude 3.8 earthquake reported off the coast of Oregon
USGS says there is no threat of a tsunami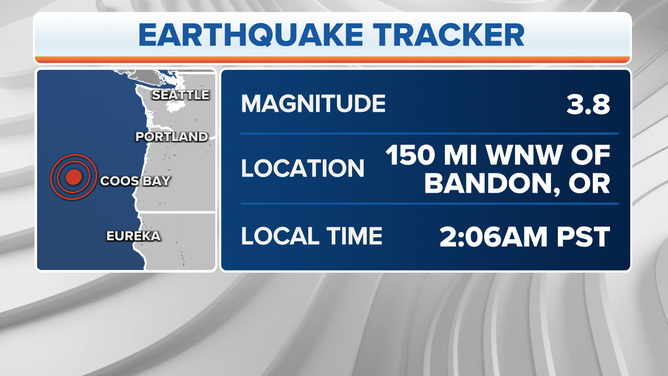 BANDON, Ore. - The United States Geological Survey says a magnitude 3.8 earthquake was reported off the Oregon coast early Thursday morning.
The earthquake struck about 150 miles to the west-northwest of Bandon at 2:06 a.m. local time, according to the USGS.
It was a relatively shallow earthquake at a depth of about 10 km (6.2 miles).
No one reported feeling the quake, and no damage was reported.
The USGS said there was no threat of a tsunami.
Earthquakes are pretty common in the waters off the Oregon and Washington coasts. The area could see a dozen or so every year, with most being relatively minor.