Key takeaways from NASA's $26 billion budget request
NASA wants $1.4 million for lunar human landing systems and $187 for James Webb Space Telescope operations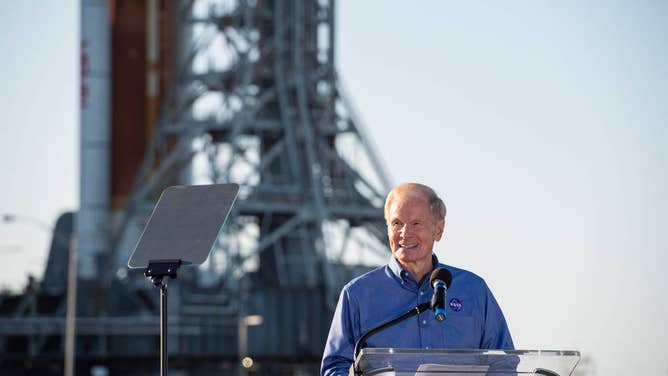 President Joe Biden's 2023 budget request would give NASA nearly $26 billion to further its plans to send humans back to the moon, advance climate change research and prepare for Mars exploration in the decades to come.
On Monday, the White House released President Biden's Fiscal Year 2023 budget request. NASA provided a detailed summary of what the space agency could do with nearly $26 billion if Congress approves the budget.
NASA Administrator Bill Nelson held the annual State of NASA address Monday, saying the funding would be "the largest request for science in NASA history" and is an 8% increase over the Fiscal Year 2022 budget. 
MEET THE MEN BEHIND THE ALL-PRIVATE MISSION TO THE ISS
According to the budget, NASA will support 19 astronaut missions, 55 science missions, 19 climate and green aeronautics programs, 13 space station crew rotations, 27 supply runs to the ISS and 20 technology missions over the next six years.
Moon and Mars funding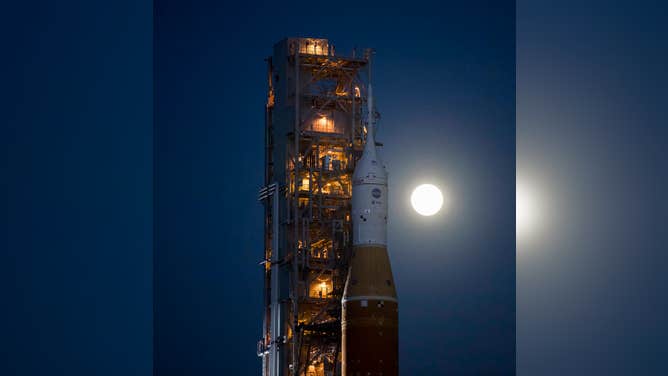 The most significant chunk of the nearly $26 billion request is dedicated to deep space exploration systems, including the Artemis program.
NASA awarded SpaceX a $2.9 billion contract to use the company's Starship spaceship as its human landing system for the moon. Still, the agency announced that it would seek a second company to build another human lunar lander last week.
NASA Administrator Bill Nelson declined to disclose the funding dedicated to the second lander last week when he announced the new contract. According to the budget, NASA requests $1.4 billion for human landing system program development to develop multiple landing vehicles that can transport astronauts to and from the moon's surface. 
NASA has set aside $4.6 billion for common exploration system development, $2.6 billion for Artemis campaign development and $48 million for human exploration vehicles and requirements.
A WHOLE BUNCH OF AMERICAN-MADE ROBOTS ARE HEADED TO THE MOON
NASA allocates $121 million for Mars habitat systems, including developing radiation protection and life support systems. 
The agency asks for $27 million to research countermeasures to long-duration human spaceflights on Mars.
Climate research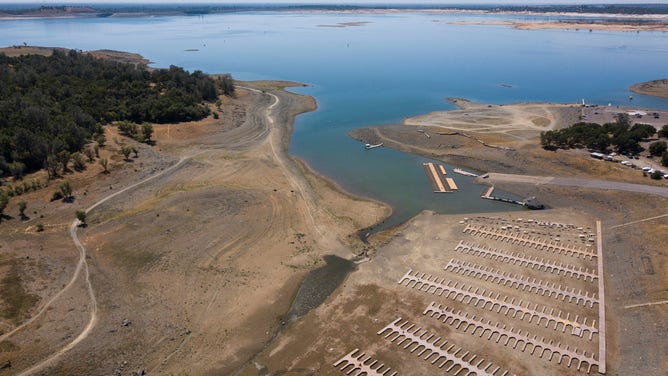 The overall science budget totals $7.9 billion and includes planetary science, Earth science, solar studies, astrophysics and biological and physical research.
Doubling down on climate change under the new administration, NASA requests $2.4 billion for Earth science, including multiple $998 million for Earth-observing satellite missions dedicated to gathering climate data on surface water, oceans, atmosphere and ecosystem.
NASA: RELATIONSHIP WITH RUSSIAN SPACE PROGRAM UNCHANGED SINCE UKRAINE INVASION
The budget would support the future Earth System Observatory consisting of an array of satellites, instruments and missions to provide a holistic view of the entire planet. 
"From bedrock to atmosphere, the Earth is a system. As that system changes, NASA will help us all measure and understand the nature of that change and how we might mitigate an existential threat to our way of life," according to the budget summary.
Planetary science and astrophysics 
Also included in the overall science budget are $3.1 million for missions dedicated to exploring other planets in our solar system and beyond.
The budget recommends ending NASA's Stratospheric Observatory for Infrared Astronomy (SOFIA) program. The plane with a telescope is a joint program of NASA and the German Space Agency.
"SOFIA's annual operations Budget is the second-most expensive operating mission in Astrophysics, yet the science productivity of the mission is not commensurate with other large science missions," according to the budget.
The recently launched James Webb Space Telescope would receive $187 million, and its predecessor Hubble Space Telescope would get $98 million.