Why grizzly bears will start to be trapped in parts of Yellowstone
The Endangered Species Act requires agencies to monitor the grizzly bear population of the greater Yellowstone National Park area.
BOZEMAN, Mont. – Scientists will start capturing grizzly bears Monday to study in the greater Yellowstone National Park area. The baiting and trapping operations will continue through August 31 in parts of the Custer Gallatin National Forest as well as private lands.
"Research and monitoring of the grizzly bear population is vital to ongoing recovery and management of grizzly bears in the Greater Yellowstone Ecosystem," said the U.S. Forest Service in a statement.
Shrinking population
Grizzlies, once found throughout western North America, were reduced to surviving in only 2% of their historic range by the 1960s, according to the U.S. Geological Survey. In 1973, the Department of the Interior formed the Interagency Grizzly Bear Study Team and Committee.
AGENCIES EVALUATE OPTIONS TO RESTORE GRIZZLY BEARS TO NORTH CASCADES AFTER POPULATION VANISHES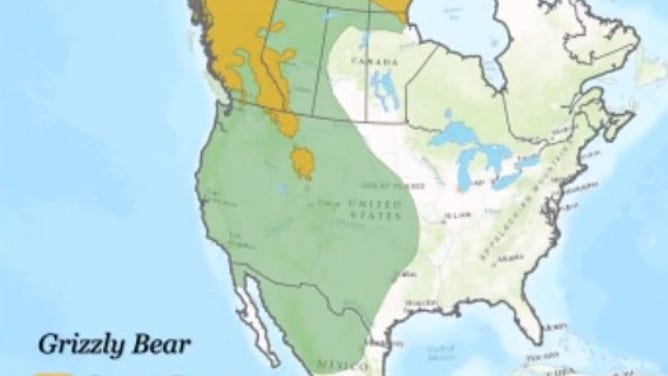 Its findings prompted the lower 48 to list the animal as threatened under the Endangered Species Act due to population and range reduction due to human impact in 1975.
"In the greater Yellowstone ecosystem. Grizzly bear numbers had declined to perhaps fewer than 250," stated the USGS in a preservation video.
Bears rebound
After almost 50 years of research, the bears are making a comeback. The USGS said it could be the largest collection of scientific evidence on any bear species in the world
YELLOWSTONE NATIONAL PARK WARNS OF DANGERS AFTER FIRST GRIZZLY BEAR SIGHTINGS OF 2023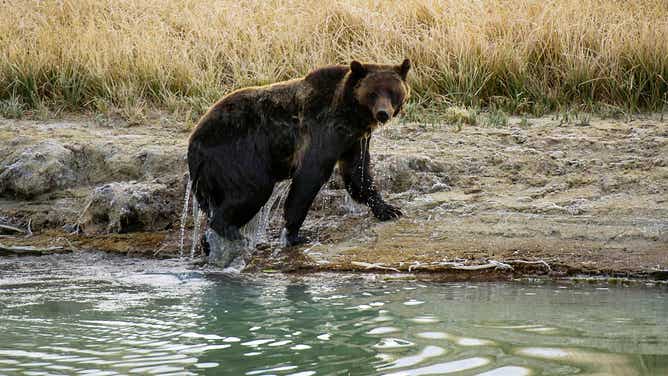 "Today, the study team estimates that the population has rebounded to a minimum of 700," the USGS continued. "And these bears are now delisted from the Endangered Species Act, though much of the credit goes to the grizzly bear and its resilience over decades of management and landscape changes. Rigorous science that informs effective management decisions is also part of the equation."
Baiting and trapping
Biologists will bait foot snares and culvert traps with natural food like road-kill elk and deer, the Forest Service said. Culvert traps are cages or enclosures with one open end that closes when the bait is pulled.
The committee recommends radio-collaring at least 25 adult females annually. They also collar male bears.
BEAR TAKES ABOUT 400 SELFIES AFTER DISCOVERING WILDLIFE CAMERA IN COLORADO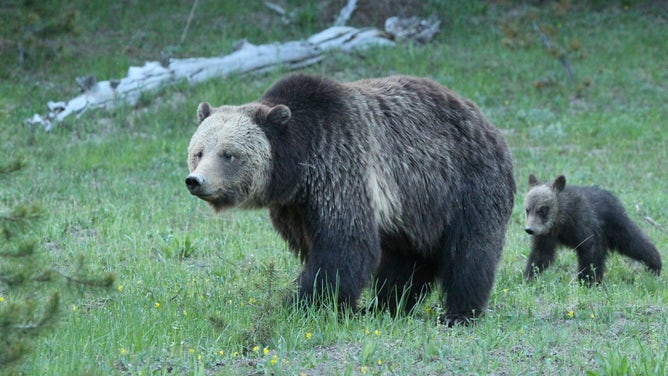 "Data collected from radio-marked bears provide information necessary for tracking key population parameters," stated the USGS on its site.  "By observing radio-collared bears, we document age of first reproduction, average litter size, cub and yearling survival, how often a female produces a litter, and causes of mortality.  These data allow us to estimate survival among different sex and age classes of bears."
Grizzlies can weigh up to 600 pounds and eat over 200 food items, including plants, animals and fungi. A bear can live up to 30 years, but they reproduce slowly, said the USGS.
"Since the mid-1980s, science has shown that Yellowstone grizzly bears have increased in number and expanded their range, ensuring the future viability of grizzly bears in the greater Yellowstone ecosystem will require continued public engagement, along with the reliable scientific information that assists wildlife managers in conserving the Yellowstone grizzly bear," explained the USGS.
Officials placed bright yellow signs in baited areas.
The study team conducts similar capture operations in other national parks.