Freeway the sea lion not able to roam the 805 anymore
The SeaWorld San Diego team says they have rescued more than 39,000 animals.
SAN DIEGO - A sea lion who is world-famous for cruising sites in Southern California, where a several hundred-pound animal should not be, will spend the rest of his days at SeaWorld San Diego's Sea Lion Point under the watchful eyes of caretakers.
Veterinarians recently made the decision after it became apparent that the animal's pattern of seeking unsafe havens would likely not end.
Over the past few years, the sea lion's adventures have led him to the San Diego Airport, a nearby Navy base, Mission Beach, a storm drain and even the 94 Freeway.
WHY DID THE SEA LION CROSS THE ROAD?
During some of the escapades, the animal named "Freeway" would waddle back to his natural habit, but on three occasions, a team from SeaWorld San Diego rescued and returned him to the Pacific.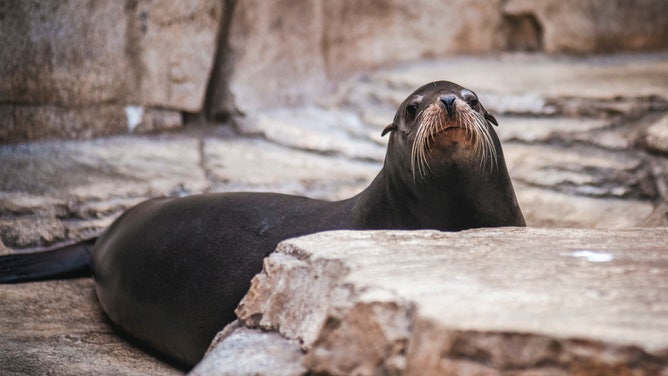 Veterinarians said Freeway was in great shape and exhibited normal behavior, but he simply would not stay in the normal confines of where many of the other 250,000 West Coast sea lions roam.
Freeway is estimated to be 10-13 years old, and it is unknown why he kept wandering inland.
ONLY IN FLORIDA: WATCH A MANATEE CHASE AN ALLIGATOR AT A FLORIDA PARK
Officials at the National Oceanic and Atmospheric Administration concurred with the staff at SeaWorld that its park would likely be the best fit for the animal due to his history of excursions.
A spokesperson for the park said the sea lion would be housed in an area where visitors can see him and learn more about mammals.
The SeaWorld San Diego team said they have rescued more than 39,000 animals, but none have been quite as unique as "Freeway."