Daughter of Alan Shepard, Michael Strahan head to space in latest Blue Origin flight
The Jeff Bezos-backed company has scheduled the launch of its 19th mission for the New Shepard rocket for 9 a.m. Central on Dec. 9 from Launch Site One in West Texas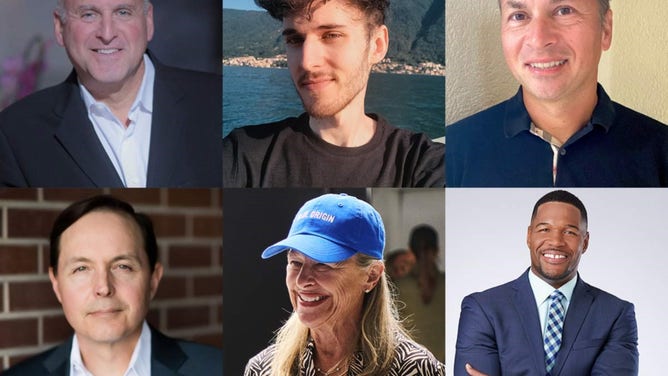 VAN HORN, Texas – Blue Origin is set to send six more people to space next month in their third human flight this year.
The Jeff Bezos-backed company has scheduled the launch of its 19th mission for the New Shepard rocket for 9 a.m. CST on Dec. 9 from Launch Site One in West Texas. It will be the first to carry a full manifest of six astronauts to space.
Honorary guests Laura Shepard Churchley, the eldest daughter of Alan Shepard, who was the first American to fly to space, and former NFL athlete Michael Strahan will join four paying customers in the NS-19 mission.
"I am going to space," Strahan exclaimed on Twitter.
The customers include space industry executive and philanthropist Dylan Taylor and investor Evan Dick. In addition, Bess Ventures founder Lane Bess and his son Cameron Bess will become the first parent-child pair to fly in space.