Again? Another Chinese rocket booster crashes back to Earth
Rocket launched another part of the Tiangong Space Station on July 24, now it's making an uncontrolled re-entry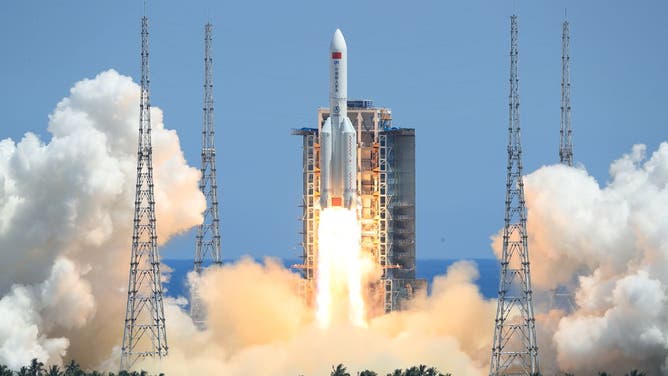 A Chinese rocket booster used to launch part of a space station plummeted back to Earth on Saturday.
If that headline sounds like one you've read before, it's because this isn't the first uncontrolled re-entry for a Chinese rocket. Previous launches of Long March rockets also made uncontrolled re-entries into Earth's atmosphere. More recently, a Long March rocket booster plummeted back to Earth on March 9, 2021.
HOW TO WATCH FOX WEATHER ON TV
On July 24, a Long March-5B Y3 rocket launched from the Wenchang Space Launch Site in China, sending up the laboratory module for the orbiting station. 
The China Manned Space Agency (CMSA) continues to launch and build its Tiangong Space Station in low-Earth orbit. A three-person taikonaut crew launched in June to complete the work on the space station.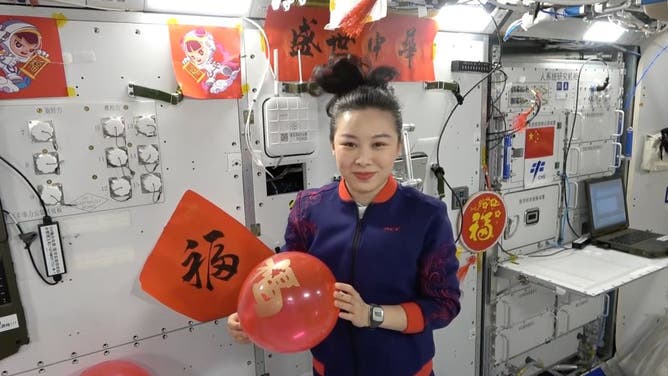 While CMSA declared the July 24 launch a success because the module separated as planned, the space agency is not responsible for cleaning up its space trash, including the rocket booster. Rocket parts, satellites and other defunct space hardware fall back to Earth frequently, but companies in the U.S. and other counties must have a re-entry plan for these objects.
PERSEID METEOR SHOWER UNDERWAY: WHEN AND WHERE YOU CAN SEE IT
The latest Long March booster was a piece of space debris known as CZ-5B R/B and was being tracked by organizations, including Aerospace Corp. The booster was slowly  pulled down by Earth's gravity for the uncontrolled reentry. 
Aerospace Corporation's experts at the Center for Orbital and Reentry Debris Studies (CORDS) closely track the 23-metric-ton falling space debris.
JAMES WEBB SPACE TELESCOPE OBSERVES WEATHER LIGHT-YEARS AWAY, STARTING WITH A PUFFY HOT EXOPLANET
"A reentry of this size will not burn up in the Earth's atmosphere, and the general rule of thumb is that 20–40 percent of the mass of a large object will reach the ground, though it depends on the design of the object," according to CORDS..
Read more on where the space junk crashed on Saturday: Chinese rocket debris crashes into Earth's atmosphere over Southeast Asia