'Big Ugly' 3.29-carat diamond found at Arkansas state park
The visitor to the Arkansas Crater of Diamonds State Park said he has found over 400 diamonds in the past 15 years.
MURFREESBORO, Ark. - A regular visitor became one of the few lucky ones when he spotted a 3.29-carat brown diamond at Arkansas' Crater of Diamonds State Park. 
David Anderson, of Murfreesboro, discovered the gem over the weekend while wet-sifting soil from the West Drain of the park's 37.5-acre diamond search area.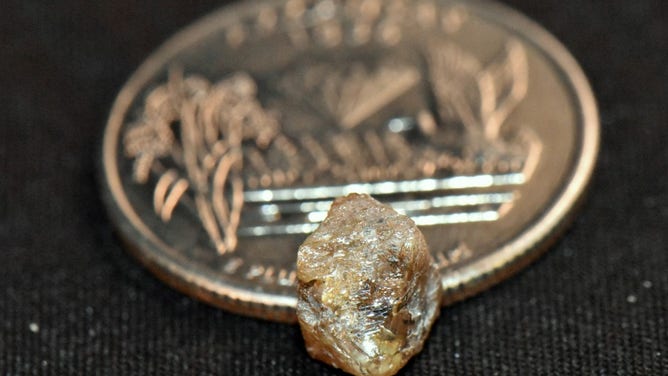 Park rangers said it's the largest diamond found at the park this year and the largest since last September. 
'FRANKENSTONE' UNEARTHED: MAN'S LARGE DIAMOND FIND TOPS RECORDS AT ARKANSAS PARK
"At first, I thought it was quartz but wondered why it was so shiny," Anderson said in a news release. "Once I picked it up, I realized it was a diamond!"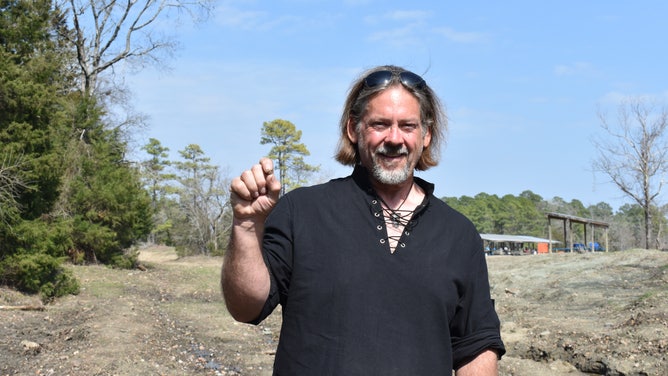 Anderson said he first learned about the park while watching The Travel Channel in 2007. Park visitors can sift through a plowed diamond search area and keep the gems they find after registering it with rangers.
He took his first trip shortly after and found a 1.5-carat white diamond. He said he had discovered more than 400 diamonds over the past 16 years, with 15 of them weighing over one carat. 
WHAT ONE ROCK ENDURED TO BECOME THE LARGEST, FLAWLESS DIAMOND IN THE WORLD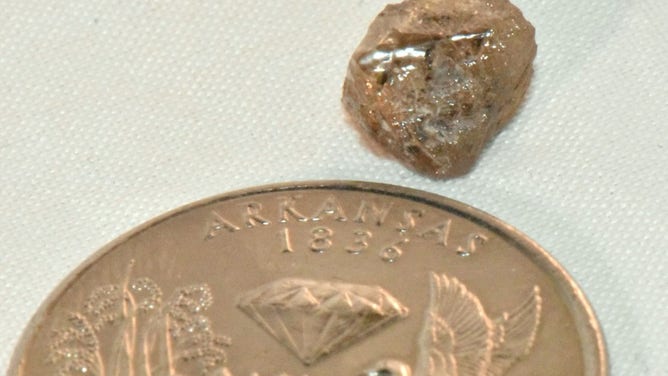 Some of his other top finds include a 3.83-carat yellow diamond found in December 2011 and a 6.19-carat white gem discovered in April 2014.
Finders can choose the name of their diamonds. Anderson named his precious gem "B.U.D."
"That's for Big, Ugly Diamond," he said because of the diamond's pitted surface and mottled brown color.
CARATS AND RANCH: DIAMOND MADE FROM SALAD DRESSING HIGHLIGHTS LAB-GROWN POPULARITY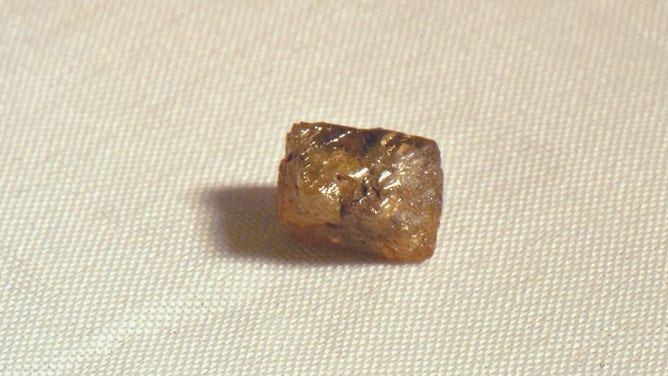 He plans to sell this diamond as he has done in the past. 
"Mr. Anderson's diamond is about the size of an English pea, with a light brown color and octahedron shape," Park Interpreter Tayler Markham said. "It has a metallic shine typical of all diamonds found at the park, with a partially resorbed surface and lots of inclusions."
Last November, a Minnesota couple discovered a 1.9-carat diamond while wet sifting near the North Washing Area. In September 2022, an Arkansas man found his 50th diamond of 2022, which also happened to be the 35,000th diamond to be registered at the state park.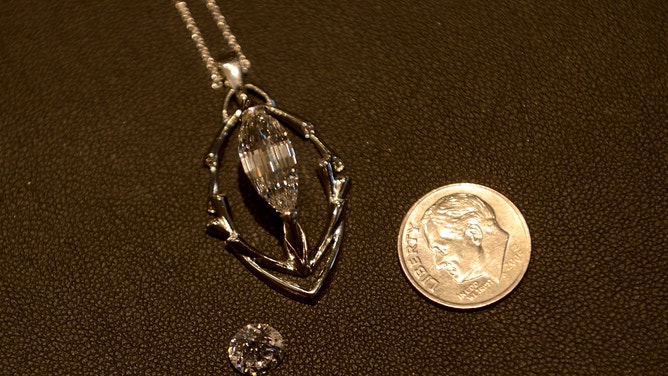 According to the park's website, over 75,000 diamonds have been found at the park since the first diamonds were discovered in 1906. The largest diamond— a white diamond with a pink cast weighing 40.23 carats— was found in 1924 during an early mining operation. In 2020, Kevin Kinard of Maumelle, Arkansas, found the second-largest diamond— a brown gem weighing 9.07 carats.