'Frankenstone' unearthed: Man's large diamond find tops records at Arkansas park
There have been over 260 diamonds registered at Crater of Diamonds State Park this year, weighing a total of more than 44 carats
MURFREESBORO, Ark. – It took more than a decade of searching for an Arkansas man, but his patience has paid off.
When Adam Hardin unearthed a 2.38-carat brown diamond on April 10 at Arkansas's Crater of Diamonds State Park, little did he know it would be the largest diamond found at the park this year. 
It took hundreds of diamond finds at the park before locating "Frankenstone," a name the 43-year-old Murfreesboro man gave his gem.
"You find a lot of diamonds out there that are not even close to flawless. It's very rare to get something that's nice and clean. So we kind of say this one looks like a spaceship or this one looks like Frankenstein. They have character. Each one is different. Every one is different, like snowflakes," Hardin said.
The rounded-shape diamond is roughly the size of a pinto bean with a coffee brown color. Its metallic shine is typical of all diamonds found at the park, officials said.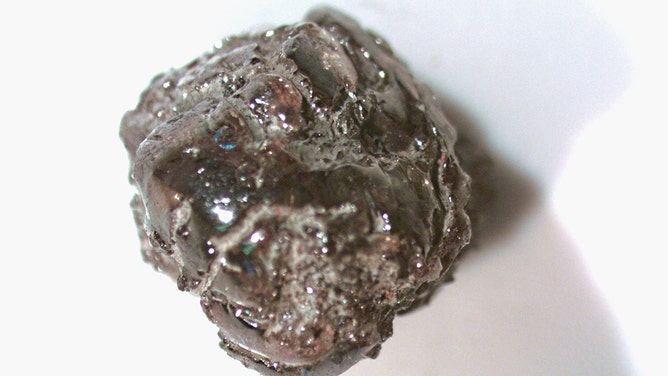 Hardin was wet-sifting soil from the east drain of the park's 37.5-acre search area when he found the diamond. 
"I kind of had a feeling about the gravel I was watching. It was looking really good," Hardin said. "I was thinking to myself, I just got to believe in this, and this diamond will manifest."
CARATS AND RANCH: DIAMOND MADE FROM SALAD DRESSING HIGHLIGHTS LAB-GROWN POPULARITY
And sure enough, there Frankenstone was. The excitement was there as Hardin stepped back for a minute to closely examine his find. 
"Like, wow, that's a big diamond!" he said to himself. "I kind of had a feeling that it would be in there."
Hardin tucked the stone in a pill bottle and made his way to the park's Diamond Discovery Center where it was later registered.
"Right now, I'm searching for a bigger, prettier diamond, because I feel like I'm real close to it. I'm going to try to break this record again this year," he said.
Hardin said competition builds camaraderie among the park's regular visitors. 
"One of the other guys and I have been going back and forth, seeing who can find the biggest diamond," Hardin said. "I found a big one, then he got a 1.79-carat, and we were joking about who would find the next big diamond and be 'king of the mountain.' As soon as I found this one, I had a feeling I had him beat. Now he's trying to find a bigger one, but I'm planning on staying on top!"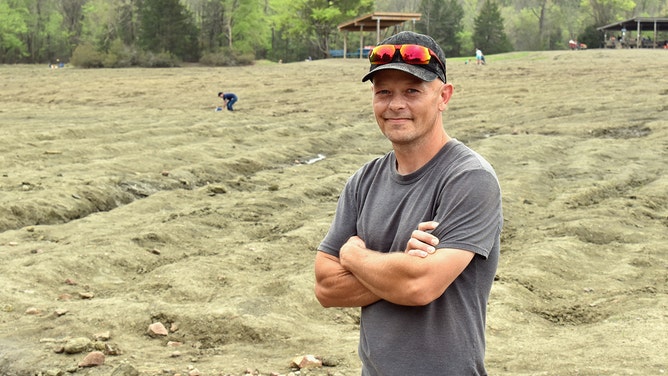 The largest diamond ever discovered in the United States was found in 1924 at the park. The pink-cast stone weighed 40.23 carats. It was later cut into a 12.42-carat emerald shape and purchased by a private collector for $150,000 in 1971.
WHY DIAMOND DUST SNOW SPARKLES LIKE DIAMONDS IN THE SKY
Hardin now has his name in the record books, joined by a visitor from Granite Bay, California, who discovered a 4.38-carat yellow gem last September.
Hardin typically sells his diamonds locally and even sold Frankenstone.
"I would estimate a crater diamond at 2-carat, roughly around $10,000, but it really depends on the quality of the diamond. This diamond wasn't that pretty and had a ton of inclusions. However, I sold it, and I did get a new car," he said.
CLICK HERE TO GET THE FOX WEATHER UPDATE PODCAST
An average of one to two diamonds are found by park visitors each day.
There have been over 260 diamonds registered at Crater of Diamonds State Park this year, weighing a total of more than 44 carats.