Axiom-1 delays launch of all-private mission to the ISS to April 8
American, Canadian and Israeli crew will make up the first all-private mission to the space station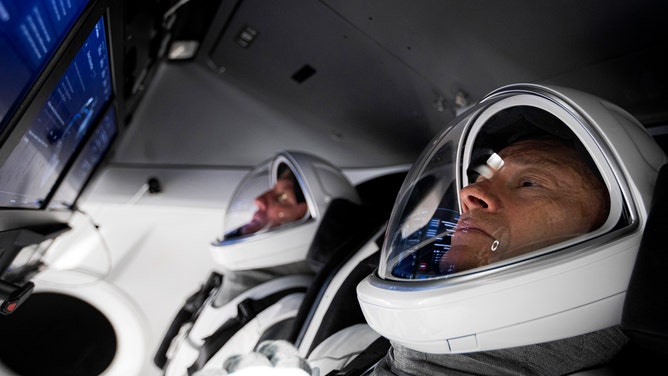 The first all-private mission to the International Space Station is now targeting launch no earlier than Friday, April 8 at 11:17 a.m. EDT.
SpaceX's Dragon spacecraft arrived at NASA's Kennedy Space Center and joined the Falcon 9 rocket in Florida late last week.
AXIOM-1 CREW TO CONDUCT 'MEANINGFUL RESEARCH' IN SPACE AS FIRST ALL-PRIVATE MISSION TO ISS
Axiom Space says the team is continuing with pre-launch processing work in the hangar ahead of vehicle rollout on Tuesday, April 5. 
The dry dress rehearsal with the Ax-1 crew will take place on Wednesday, April 6, followed by an integrated static fire test of the rocket on the same day.
MEET THE MEN BEHIND THE ALL-PRIVATE MISSION TO THE ISS
The private company, Axiom Space, is paying SpaceX to launch the Axiom Mission-1 with three businessmen who bought flights for an undisclosed amount of money, along with Axiom's vice president.
CHEF JOSÉ ANDRÉS IS SENDING A FAMILY MEAL OF PAELLA TO SPACE WITH AXIOM-1 CREW
Axiom Space Vice President and former NASA astronaut Michael López-Alegría will command the mission and launch in the Crew Dragon Endeavour alongside customers Larry Connor, Eytan Stibbe and Mark Pathy.